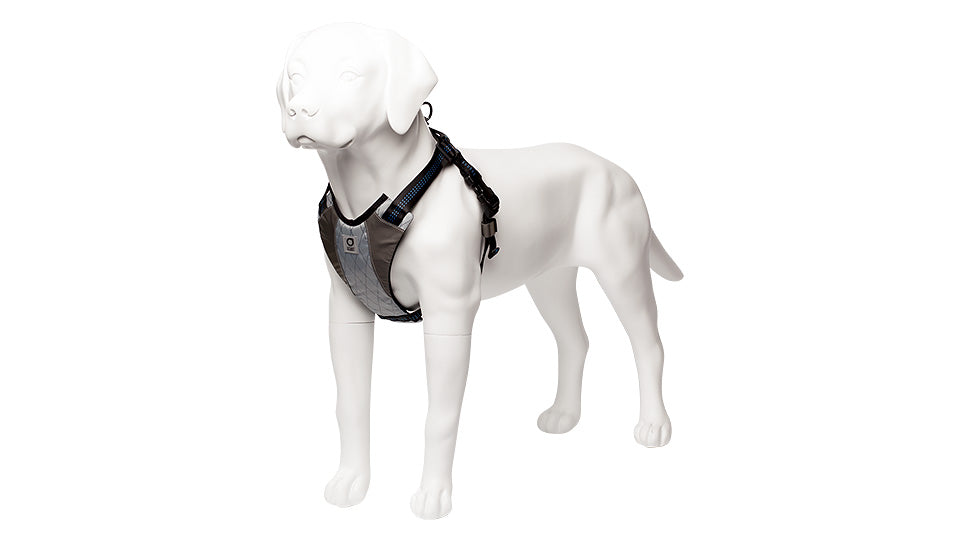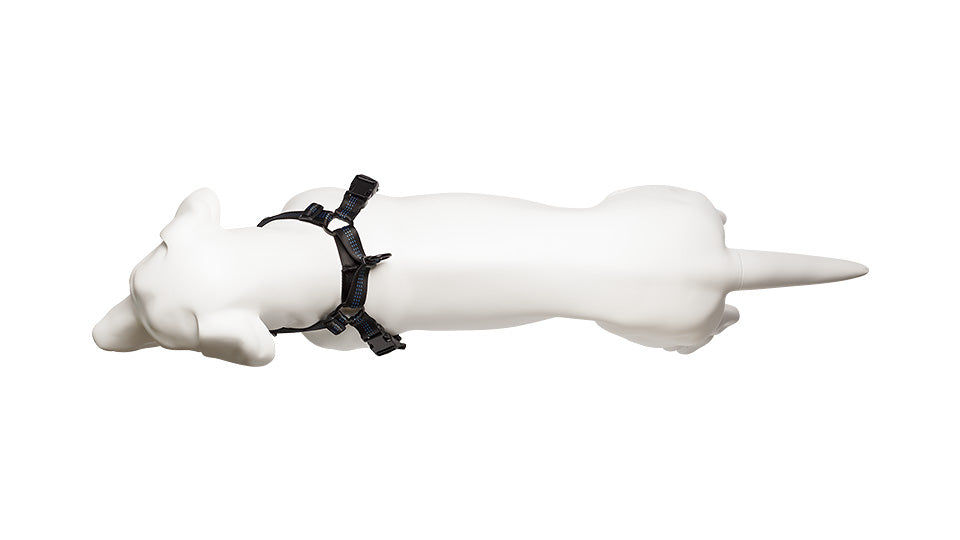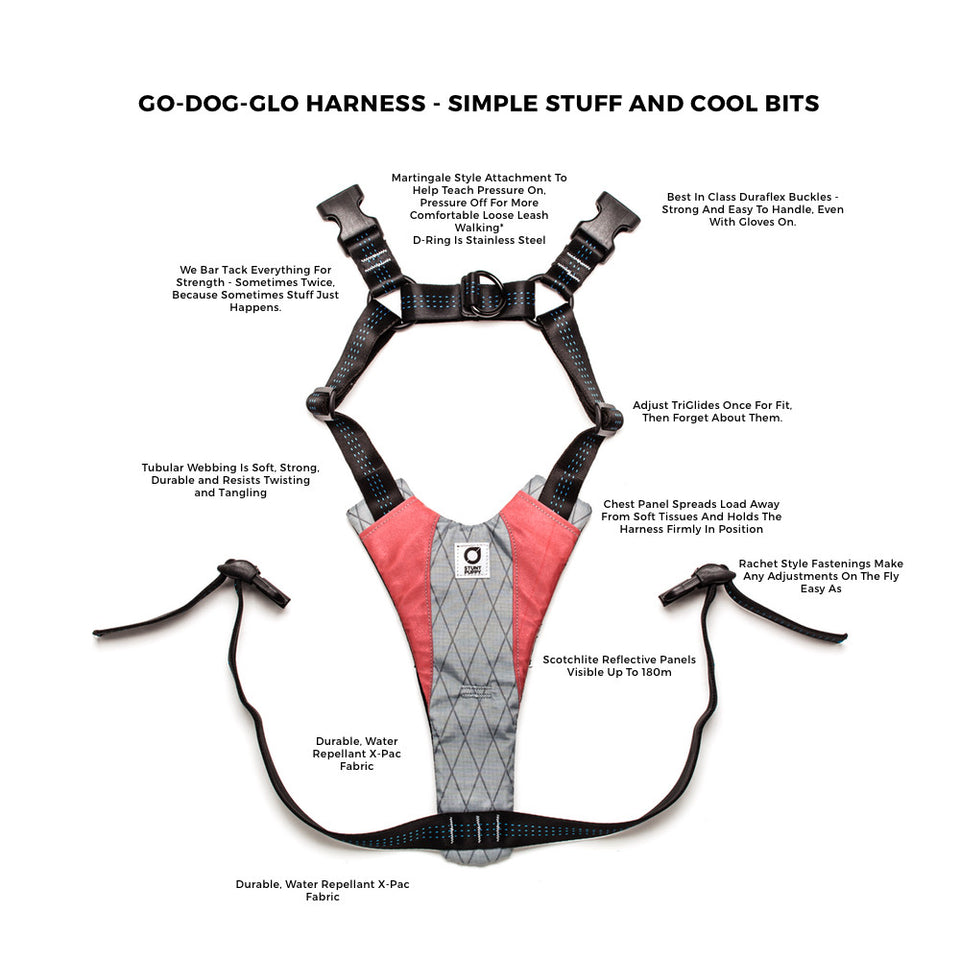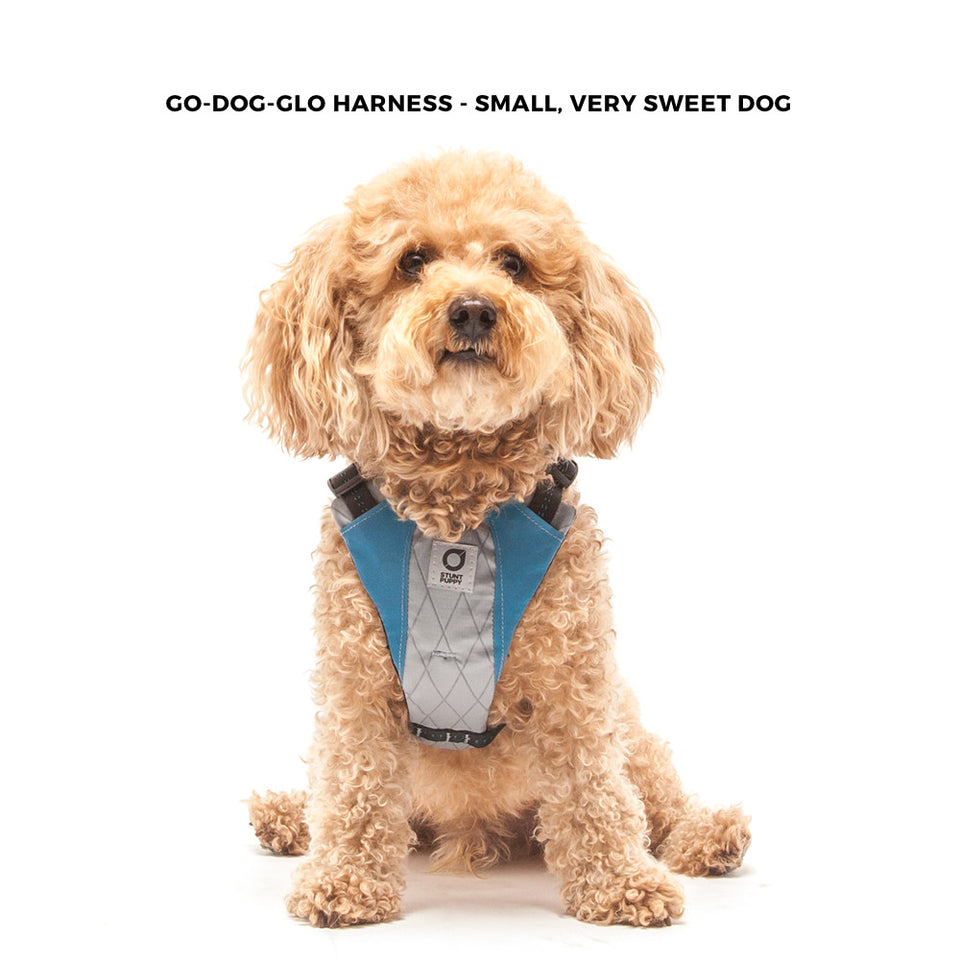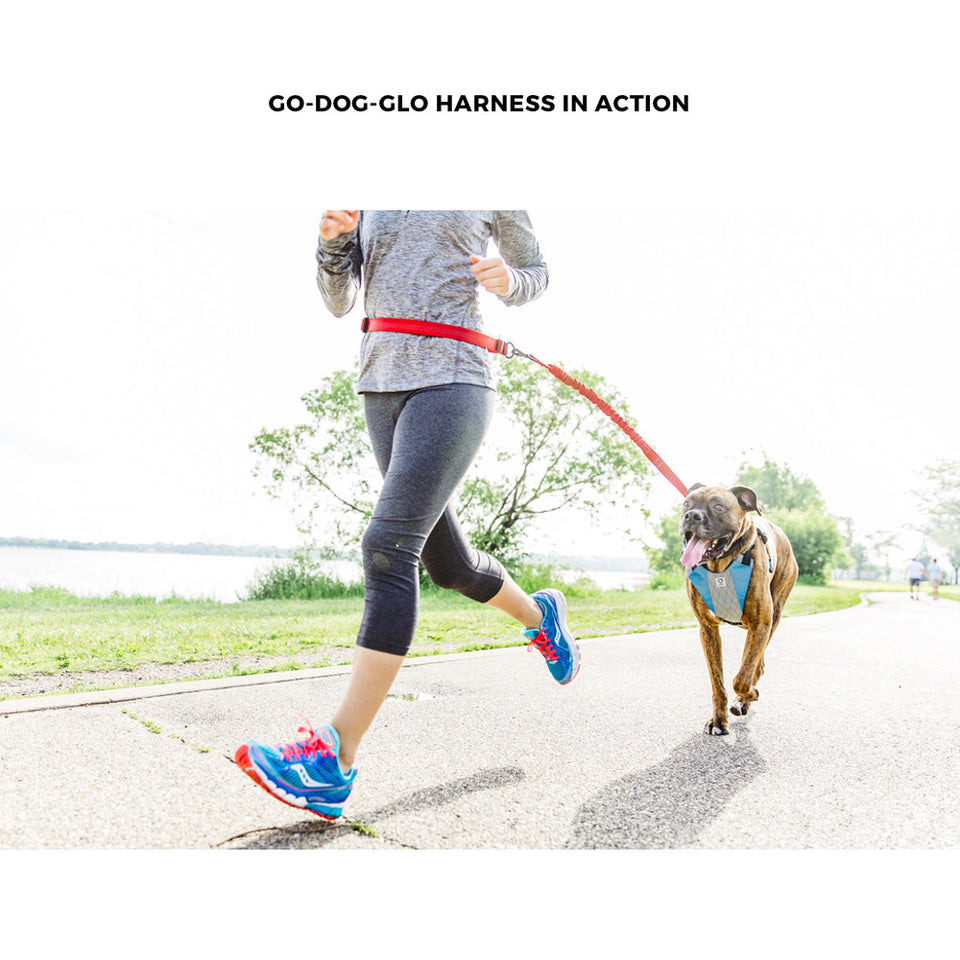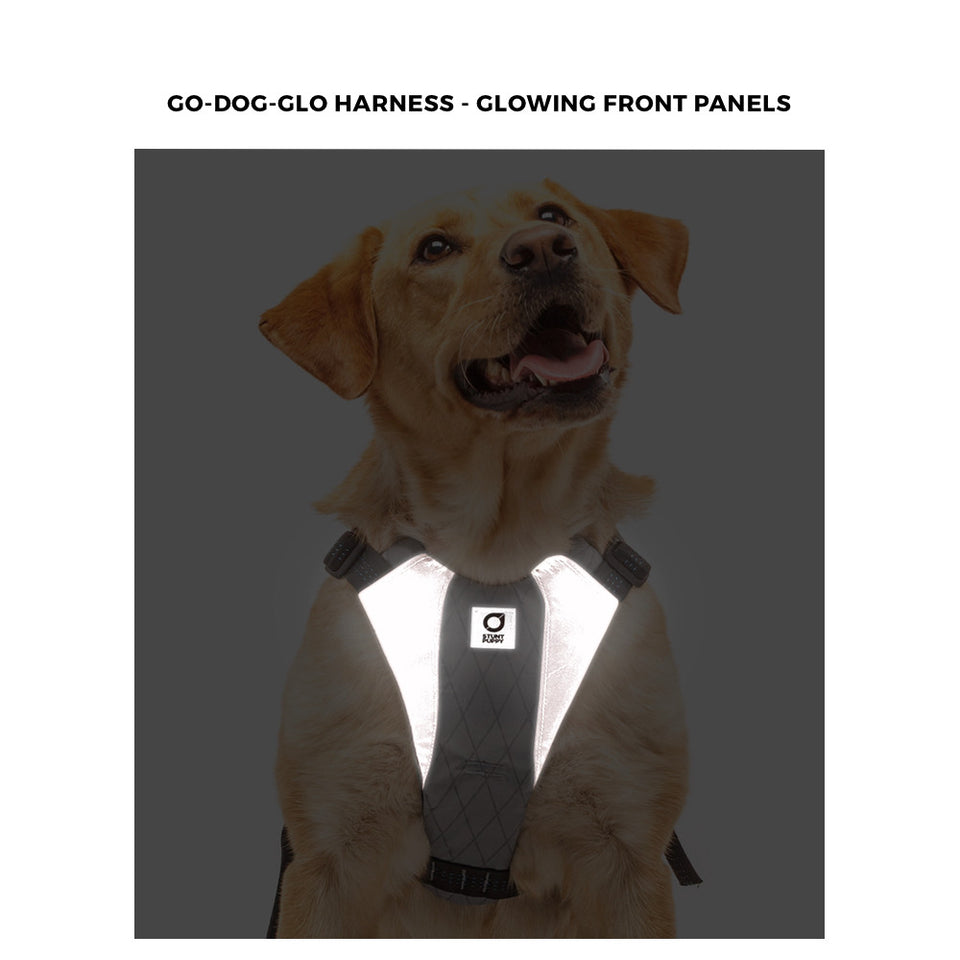 Go-Dog-Glo Harness
HARNESS-SP-SML-BLUE
by Stunt Puppy
We set out to make a harness that made being out and moving with your dog safer and more comfortable for everyone involved. 
The Go-Dog-Glo Harness is not just for dogs that pull or are difficult to reason with on leash. It provides a secure, reflective and comfortable way to attach yourself to your dog. It can also help you communicate more clearly using the idea of pressure on and off that many behaviourists use to help dogs learn to move calmly with you on leash. 
Go-Dog-Glo works with any leash. It pairs perfectly with the Stunt Runner as a hands free option, or use with Scout to further help your dog to learn to love the leash. 
You'll Dig

Mimics a martingale-style* collar that helps you teach your dog about pressure-on-pressure-off* and calm, respectful on-leash walking  
Attach the leash at the top of the harness to keep it in position no matter which side you prefer to walk on 
Uses body pressure to communicate rather than restricting movement or applying pressure to soft tissue 
Designed for the best comfort and fit across a range of body shapes
Holds its position no matter what the end-of-the-leash antics 
High visibility 3M Scotchlite fabrics on the chest panel for visibility up to 150m in low light 
Super durable, super-light and water resistant  X-Pac fabric on the front protects the internal padding from getting wet, icky, torn and smelly 
No doubts about how it's meant to be put on - there is no inside out, upside down or back to front, nothing to thread, fold back on itself or insert piece A into slot B
Adjust the fit first time, and you're good to go - unless you change your mind in which case the Duraflex™ ratchet buckles make on-the-fly adjustments super-easy  
Made in Minneapolis, MN USA
Sizing
Three sizes covering dogs ranging from 7 to 50 kg.
SMALL fits girth 13 - 58cm (15"- 23")

MEDIUM fits girth 58 - 74cm (23"- 29") 

LARGE fits girth 74 - 94cm (29"- 37")
*What Do You Mean By Pressure On Pressure Off?
We're not dog trainers or behaviourists, but we do know a little about minding our doggy manners and being hauled around by your dog isn't exactly pleasurable for you or polite behaviour from your dog. 
Pressure-On-Pressure-Off is a way of teaching dogs that a loose lead (pressure off) gets you places, a tight lead (pressure on from pulling) does not. Also known as contrast training it helps dogs understand how their choices help them to get what they want - whether that's your praise, to keep walking forward, to sniff a tree or have a treat. Check out Mark Vette's DogZen training tips on contrast training, and the Canine Republic or Pack Leader Dog Psychology online for more expert guidance on creating an easy on-leash dog.