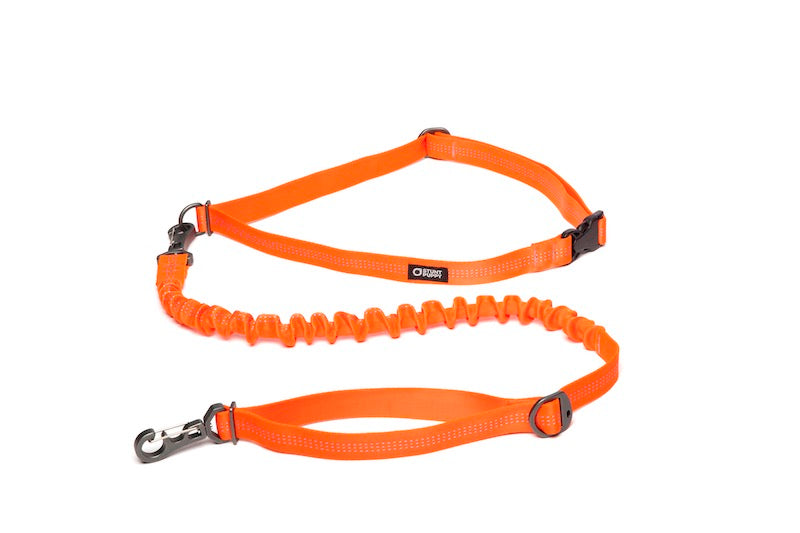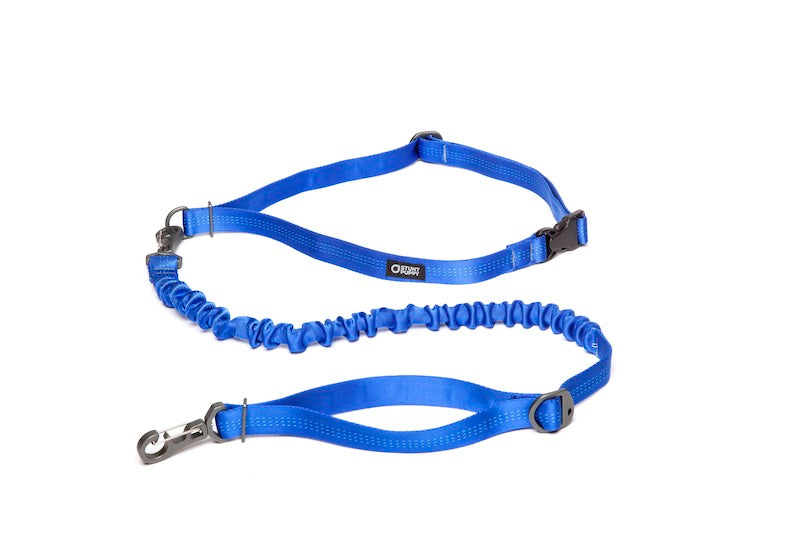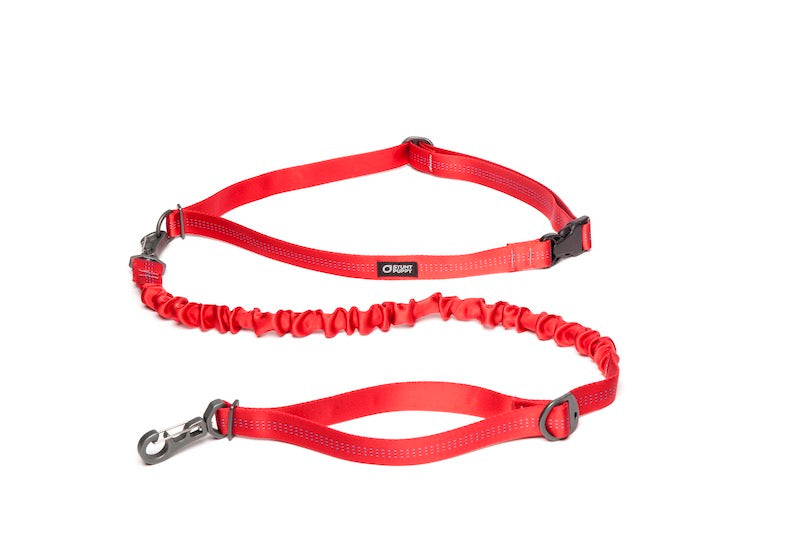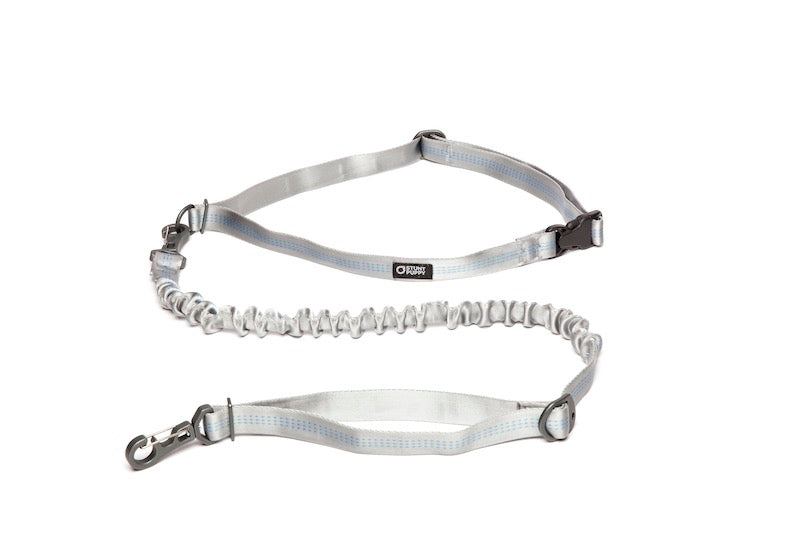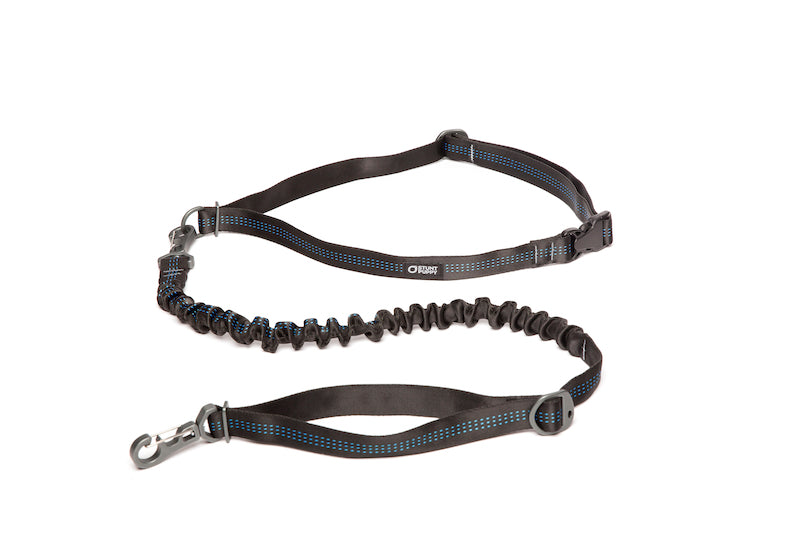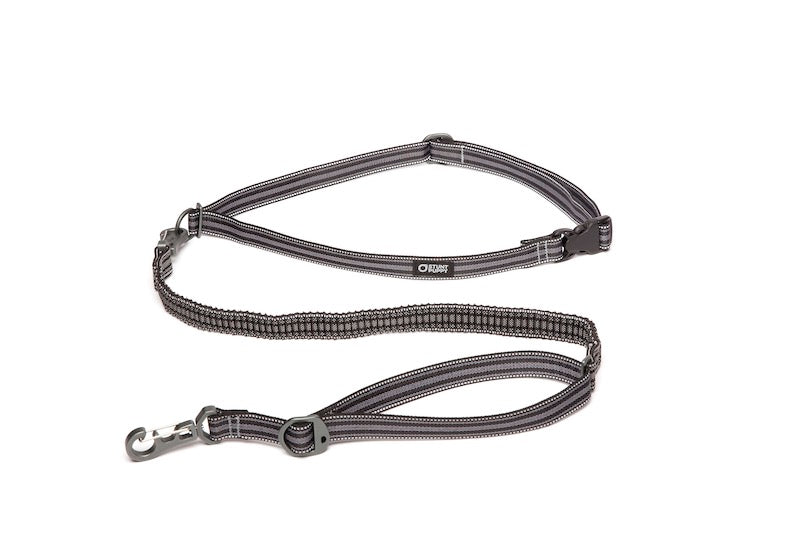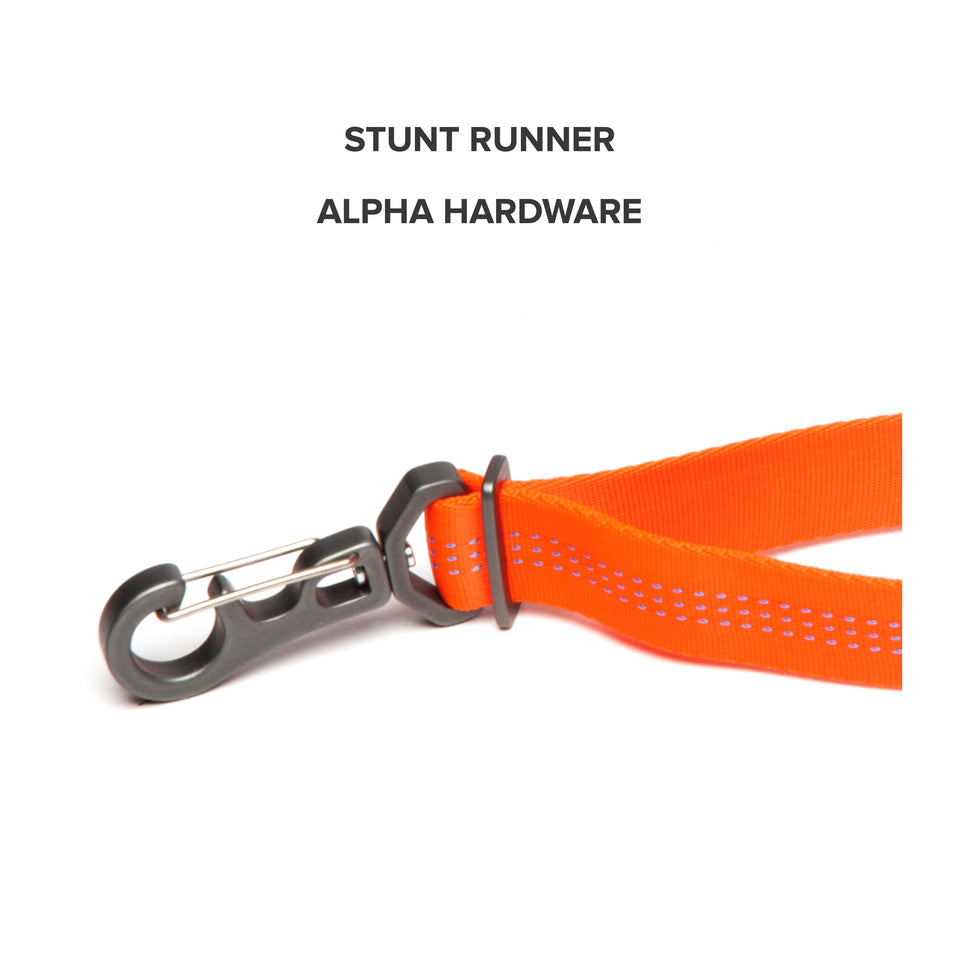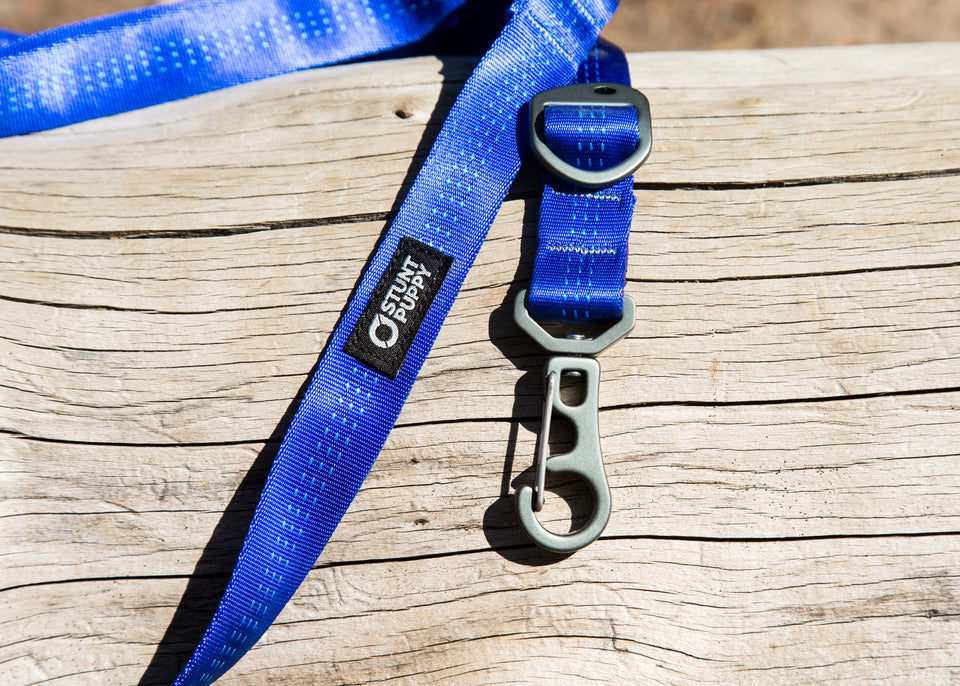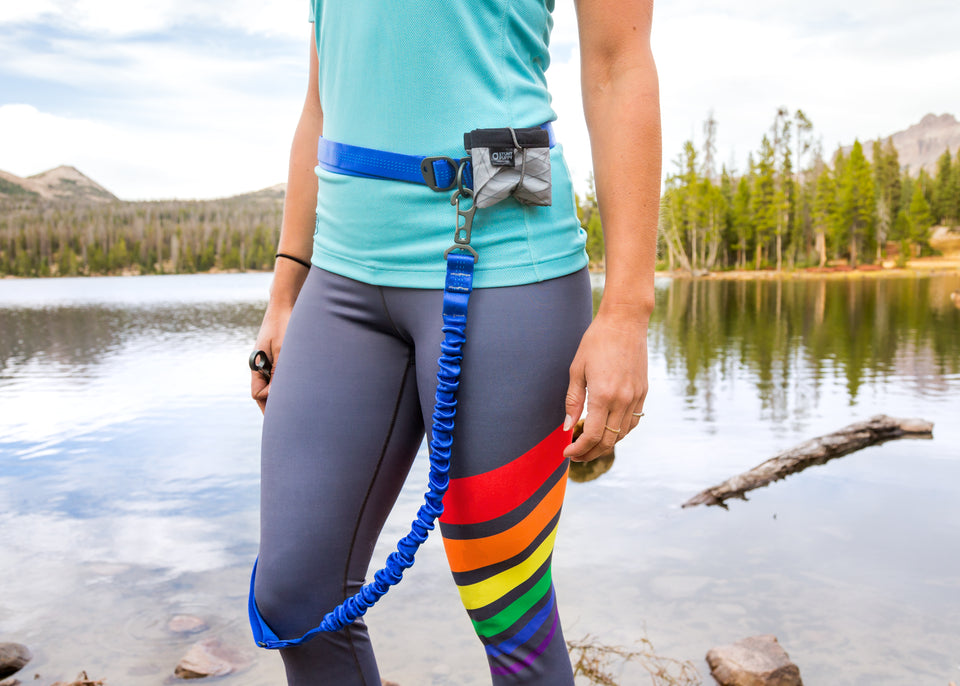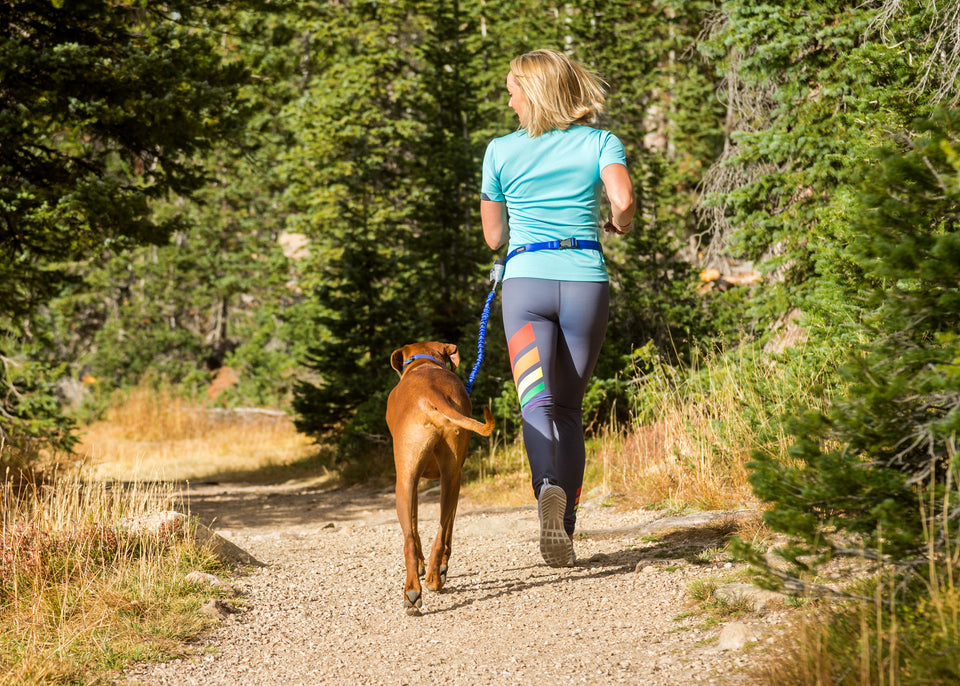 Stunt Runner Leash - Hands Free Leash
SRUN-BLUE
by Stunt Puppy
There is nothing better for the wellbeing of ourselves and our dogs than to move together. Liberate your hands and keep your dog at your side with a hands-free running* leash.
*You don't need to actually 'run' to use a Stunt Runner. Walking hands free is also totally fine and in the interests of happy knees is fully encouraged.  
Created originally for runners this leash is hands-free, stretchy and soft. The flexible connector attaches to an adjustable waist belt and the d-ring moves into your preferred position, keeping your partner in just the right spot. 
The Stunt Runner is great for anyone who wants a versatile, flexible, comfortable leash and to keep their hands free to wave at passers by, throw up in despair, fix your hair or simply carry stuff.        
You'll Dig
25mm (1") wide webbing is soft and strong
Waist belt adjusts 65cm-105cm (26"-42")
Stretch leash section 85cm-125cm (35"-51")
Adjustable static section gives further adjustment for running beside, behind or out in front on the single track
Floating D-Ring on the waist band keeps your running partner in just the right place
Stunt Puppy Alpha™ hardware is super lightweight, incredibly strong and easy for human hands, even in gloves!
Our friends at Stunt Puppy make a point that no leash is intended for tie-out 
A Stunt Coupler attachment is available from Stunt Puppy to run two dogs hands-free from one leash. 
Wear It
On the road, the track, the trail and with your favourite running shoes
A great training aid when playing follow me with your pup
Construction
We use the lightest, most durable materials we can to help make moving with your dog as smooth, safe and hassle free as we can. 
1 inch soft touch tubular webbing 
Duraflex Rock Lockster buckle for waist attachment 
Stunt Puppy Alpha™ anodised aluminium hardware 
Made in the USA
Safety Note
In the interests of the safety of both pups and people we do not recommend the hands free leash for dogs that are unpredictable or reactive on leash nor to give you extra leverage against dogs that are determined pullers on leash.  Please use your commonsense when choosing the right leash for you and always use with consideration for the dog and environment in which you are in. 
About The Stunt Puppy And D-fa Connection
What started with the purchase of an old bar tacking machine by a man who loved his Golden Retriever, Stunt Puppy quickly became one of our favourite Dog brands. So similar in beliefs to D-fa and so chock-full of excellent people we have joined D-fa Dogs with Stunt Puppy to create one single brand. So, you'll see more of our original gear now sporting the Stunt Puppy name and have access to as much of the Stunt Puppy range as we can get back home to New Zealand. 
View the full monty of Stunt Puppy at their USA site and check out their guarantee policy here.