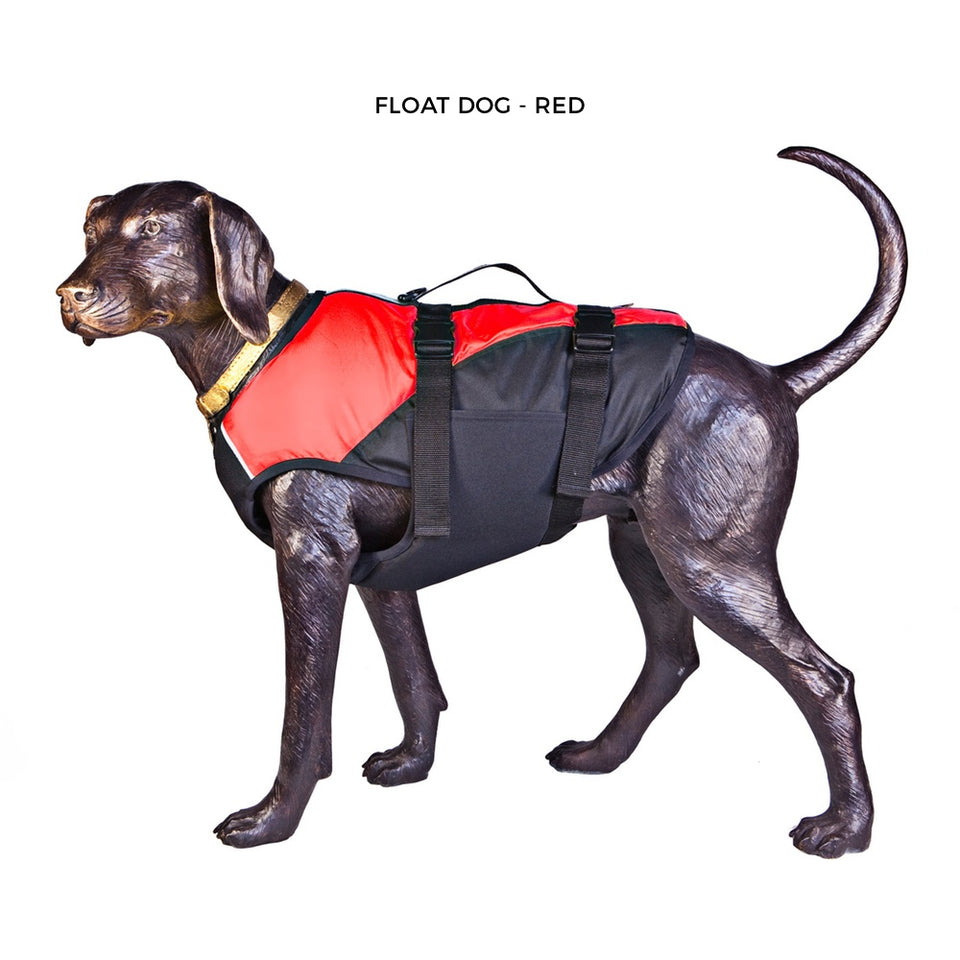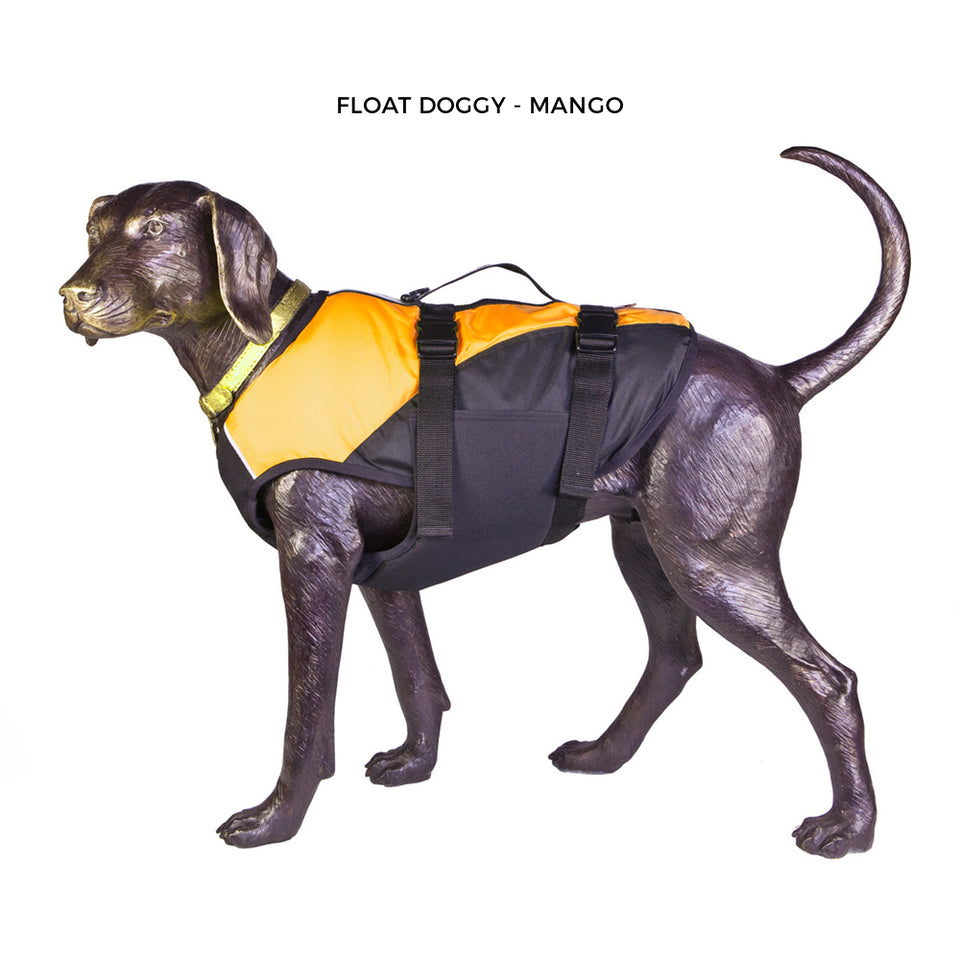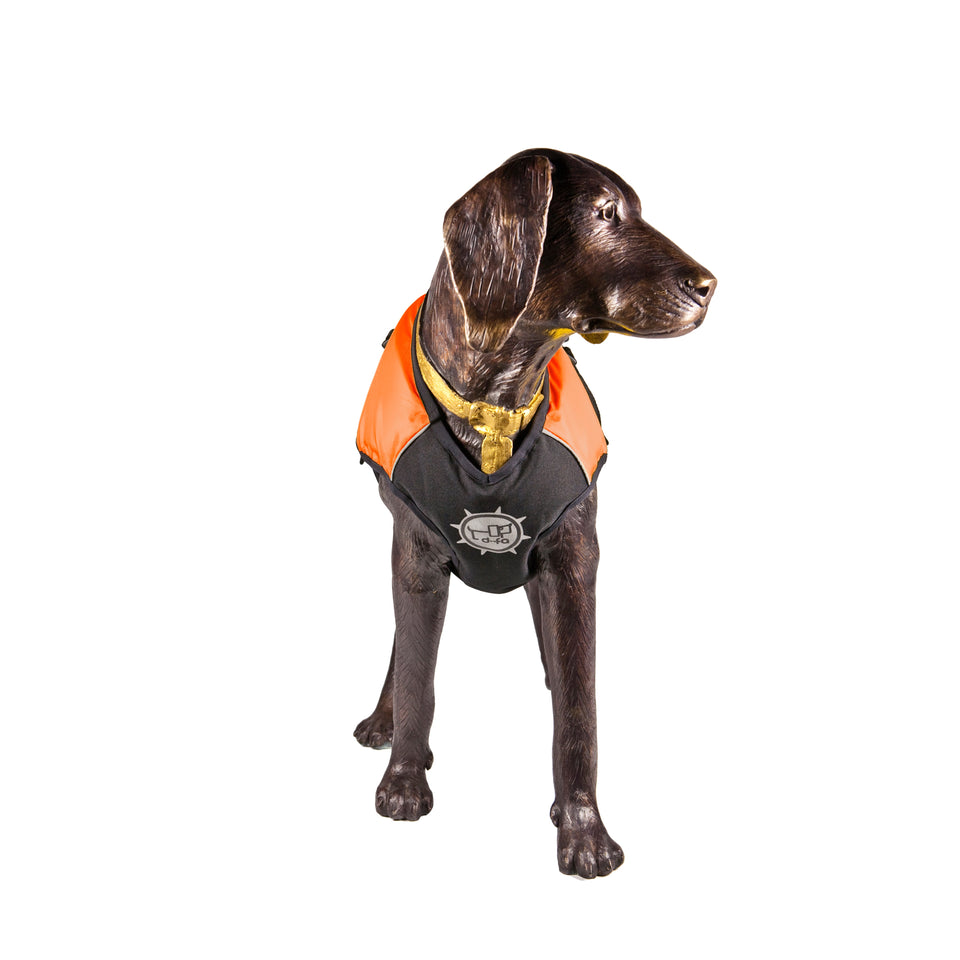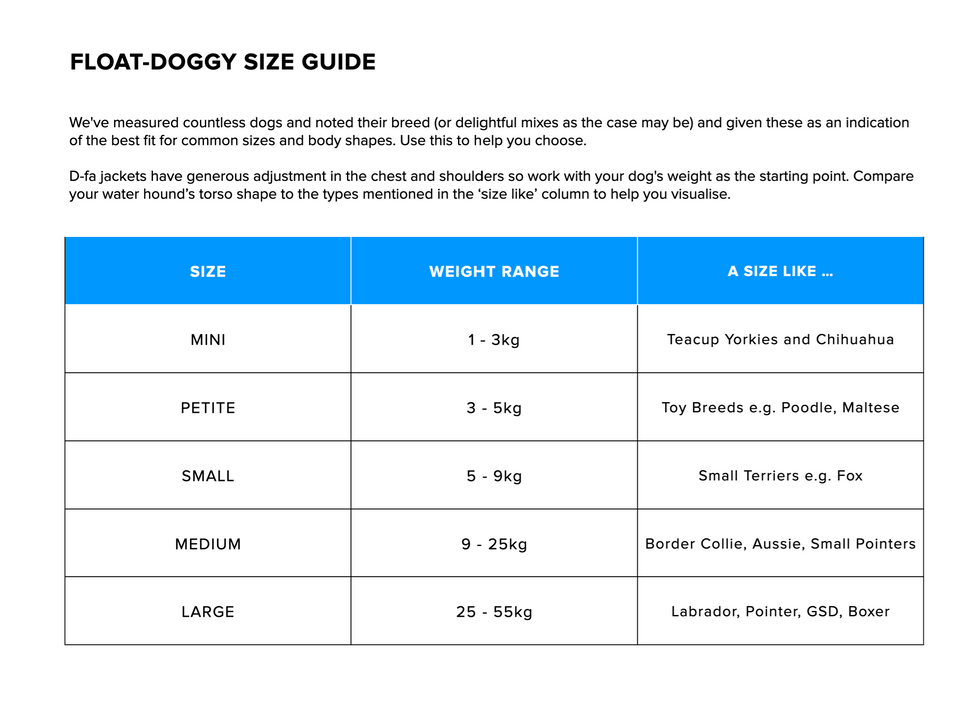 On Sale Float Doggy - Dog Life Jacket
FD-MANGO-PETITE
by D-fa Dogs
Make the most of our change in brand and get yourself equipped for a summer of SUPing, boating, kayaking and aquatic hijinks with the last remaining stock of our D-fa branded Float Doggy. We have limited sizes and colours and this is all of these 2017 models that we have left. There are plenty of the 2018 model in stock here 
You'll Dig
Harness construction cradles your dog in the jacket and minimises pressure points
Hinged foam segments allow free movement and a better fit
Variable density foam complements natural buoyancy
Chest panel keeps the head above water without pressuring the throat
Tapered panels give a better fit on a range of doggy shapes
Double strapping secures the jacket evenly and firmly
Full length lifting handle and leash attachment for doggy overboard situations
Harness construction minimises throat and elbow pressure
Harness construction secures dogs inside the harness so they cannot wriggle or slip out when being lifted
Durable construction using Cordura® Nylon and waterproof reflective tapes
No Velcro or awkward fastenings!
Sizing
Click on the sizing chart image on this page to size yourself up for a Float Doggy. 
If you are unsure or confused, contact us and we'll do our best to help out. If you can give us an idea of your dog's size relative to the breeds listed on our sizing chart and an estimation of its weight that is most useful. There is no need to go wild measuring necks and girths and spines and inside legs. 
D-fa's Enclosed Harness Design Is Safer And More Comfortable Than Other Canine Life Jackets 
Getting a good fit in any life jacket, human or canine, is important to its effectiveness. To help in this the Stunt Puppy Float Doggy has some important differences to other dog life jackets.
The main difference is that this harness is enclosed all around your dog's body rather than having an opening under the front legs. It's a small difference, but an important one.
The enclosed harness supports your dog better in the water, balances out their natural buoyancy by supporting the heavier chest and shoulder areas from beneath, and makes for safer, more comfortable lifting in dog overboard situations.
In fact the Float Doggy shares the same harness construction as our HeliDog harness used for lifting dogs underneath helicopters. We don't expect you'll be dropping onto your SUP or your kayak from a helicopter (or maybe you will to your super-yacht), but if you did then you'd be just fine in the Float Doggy.