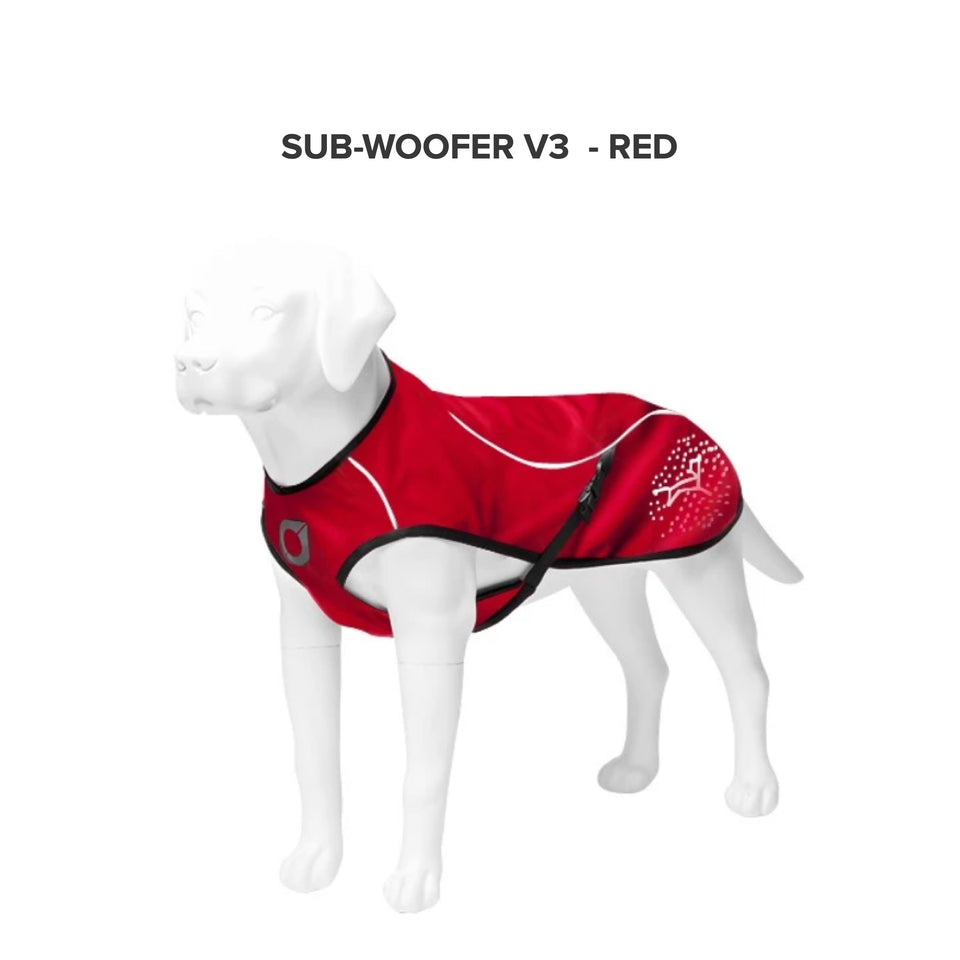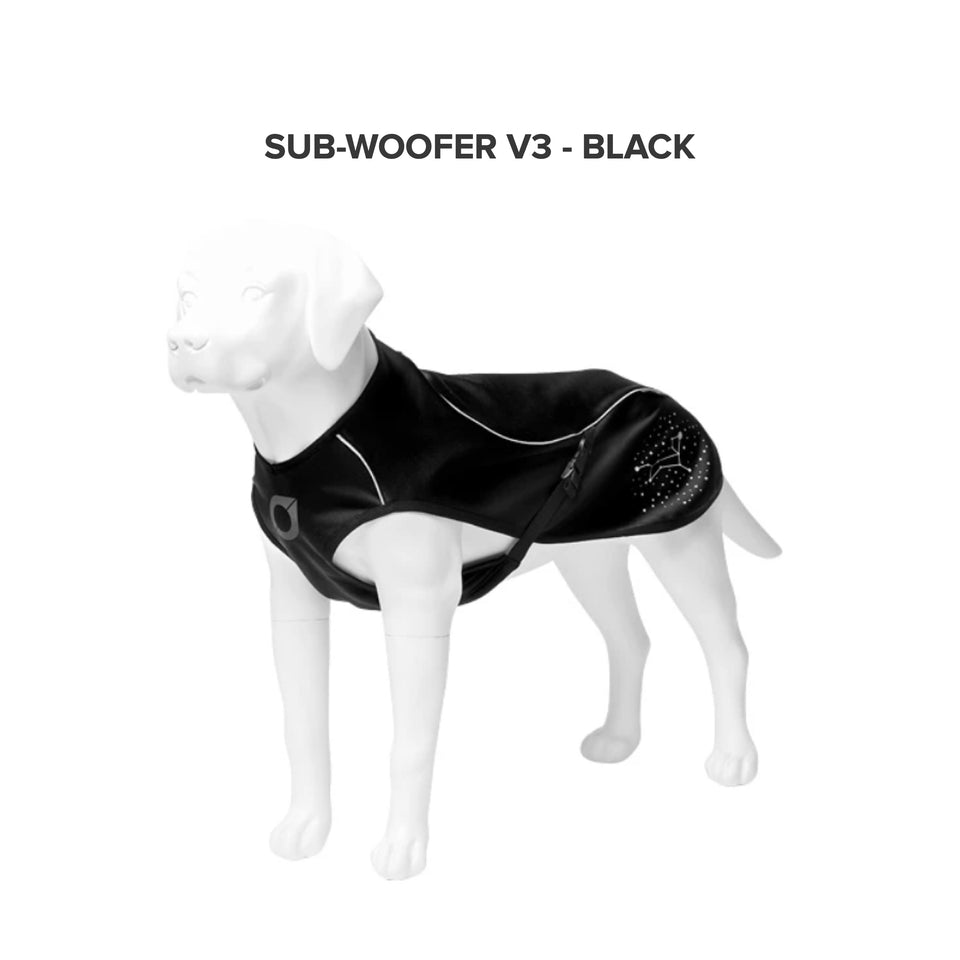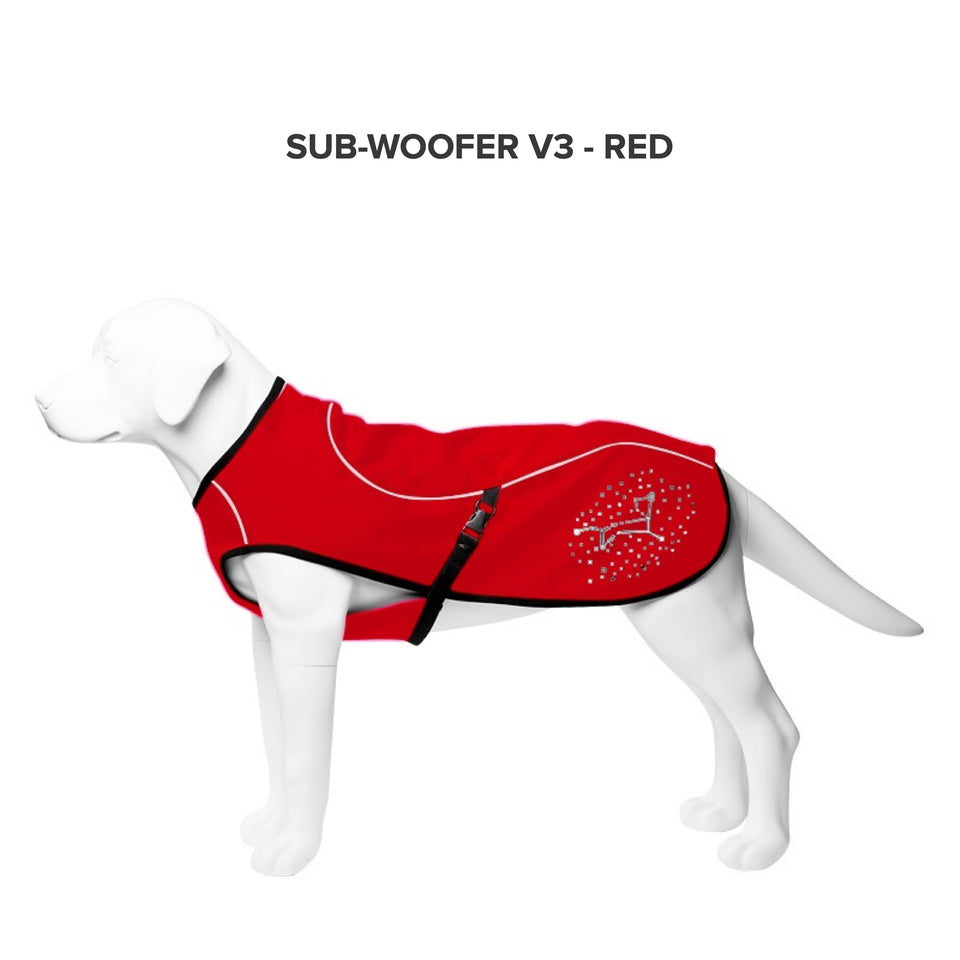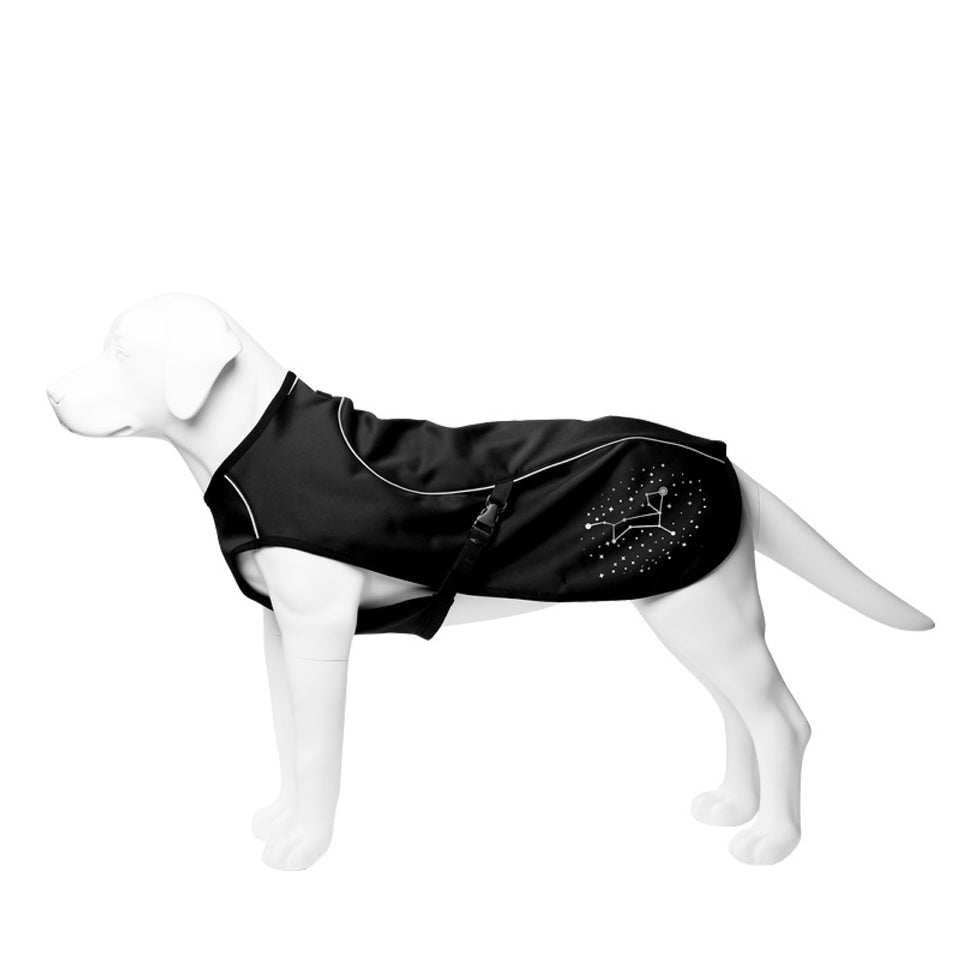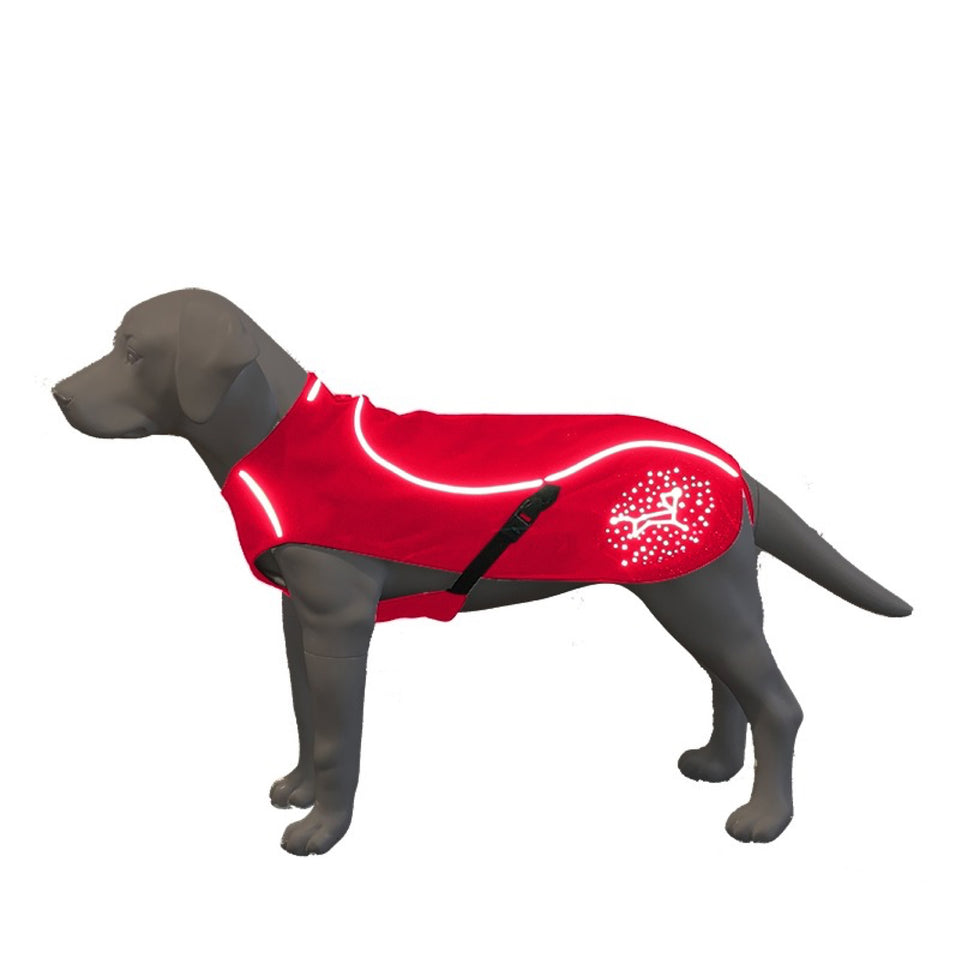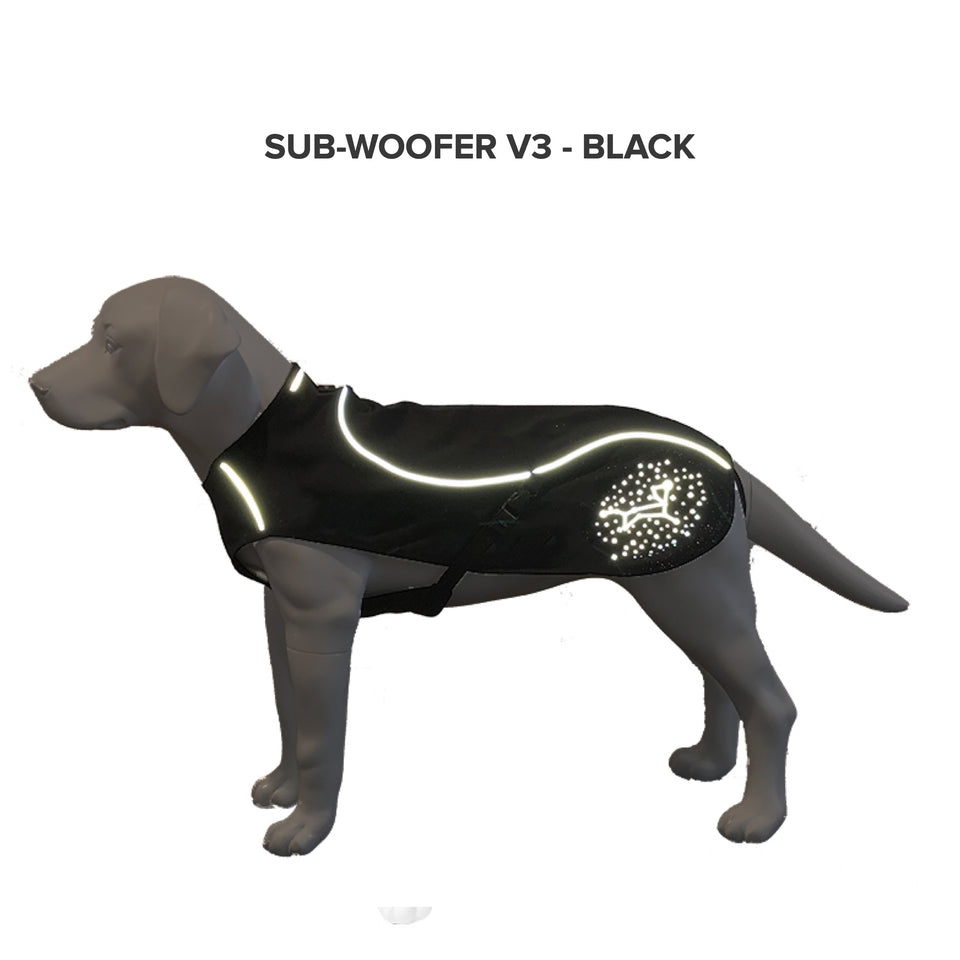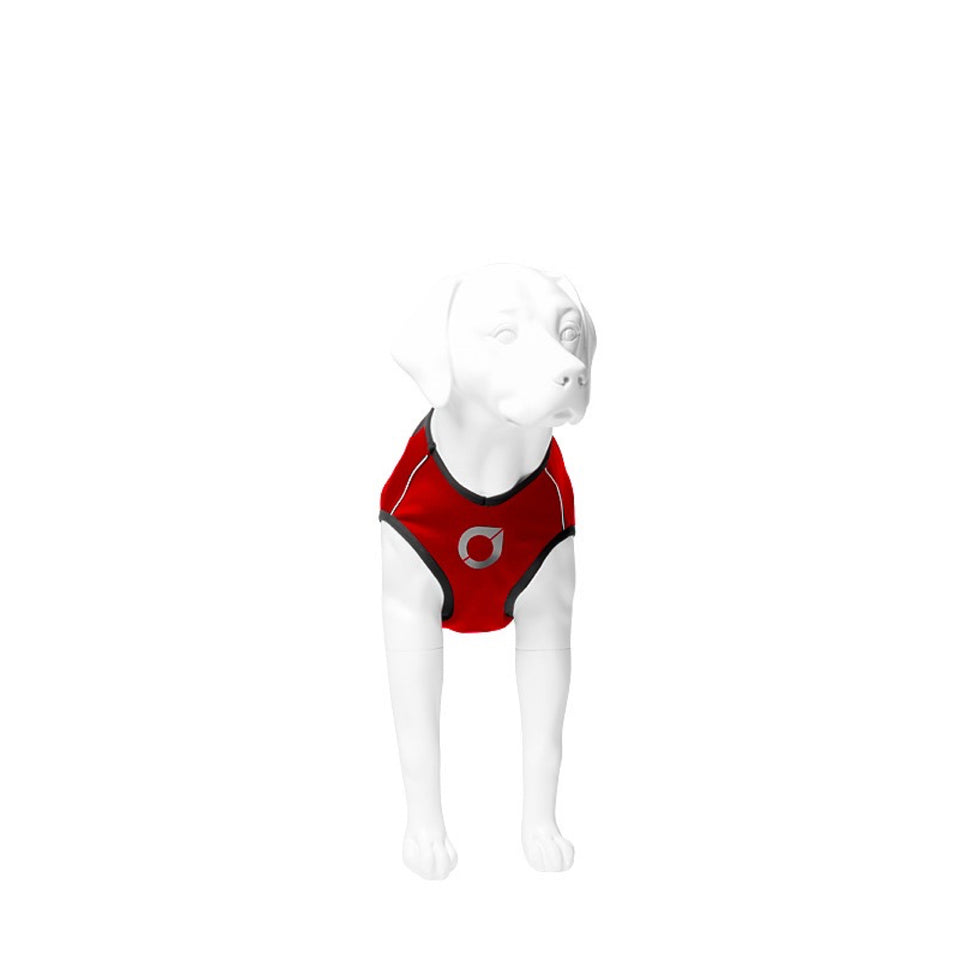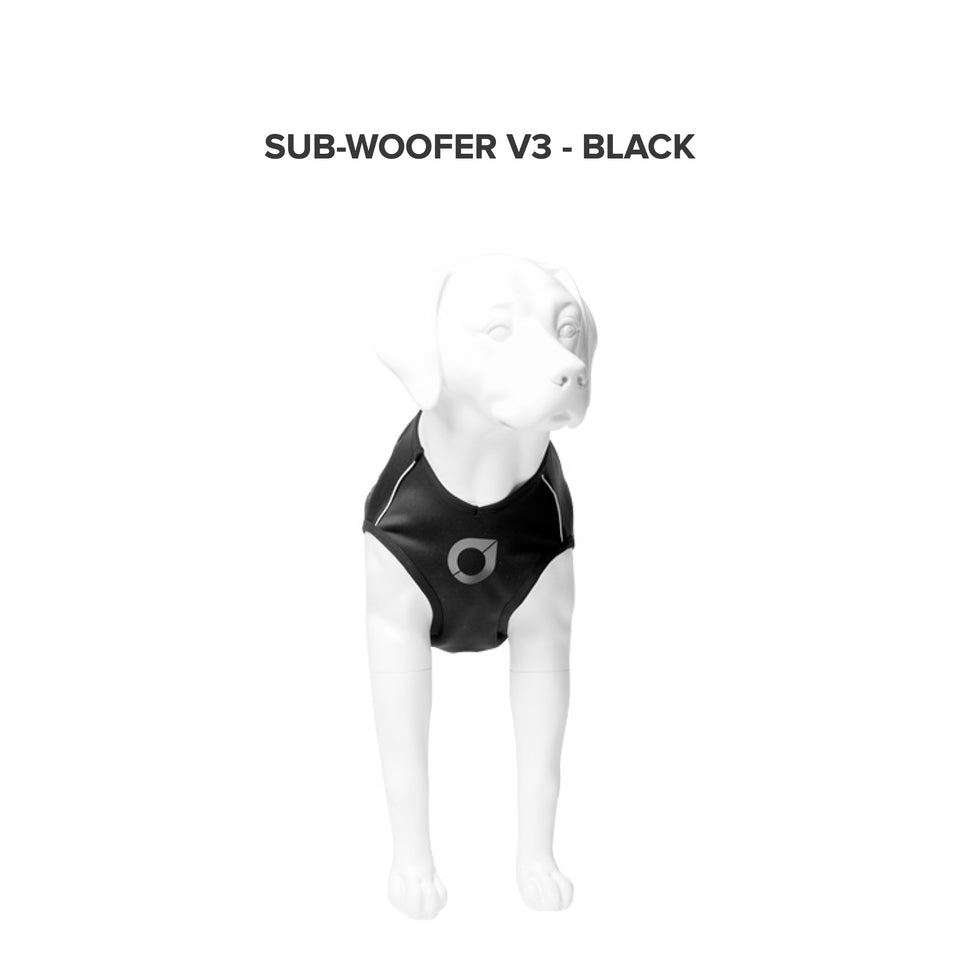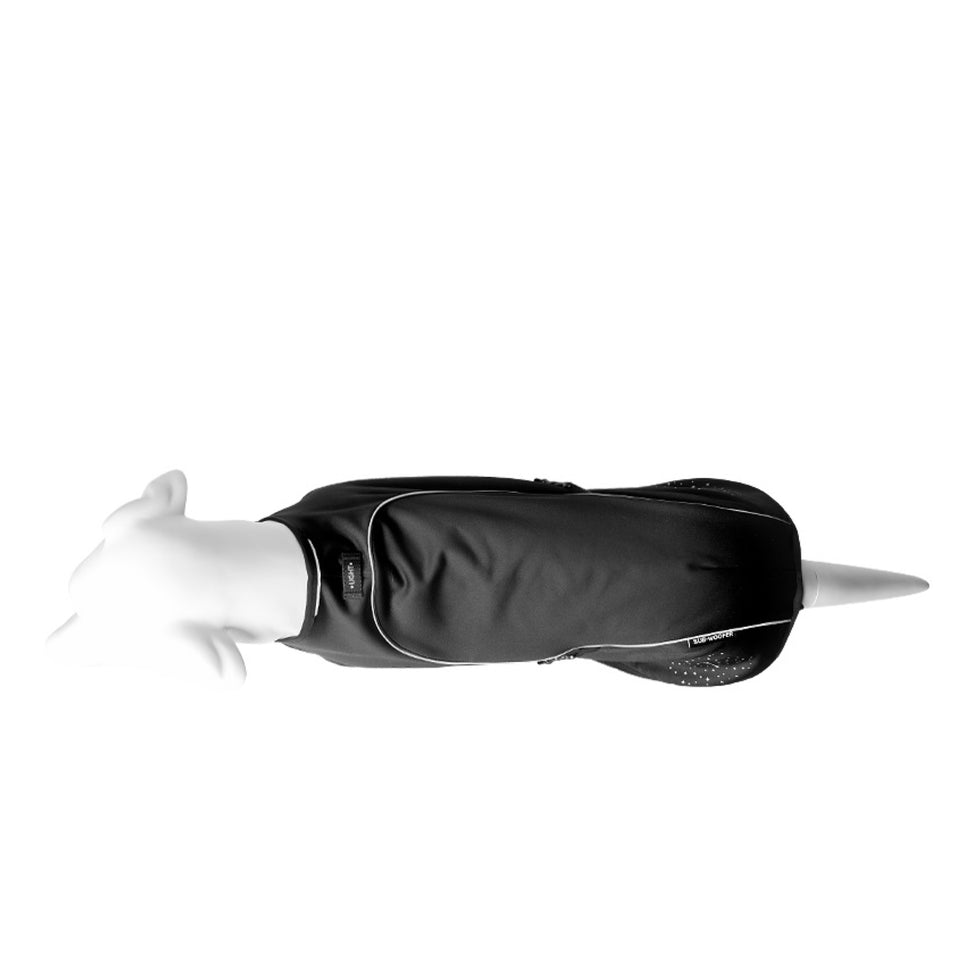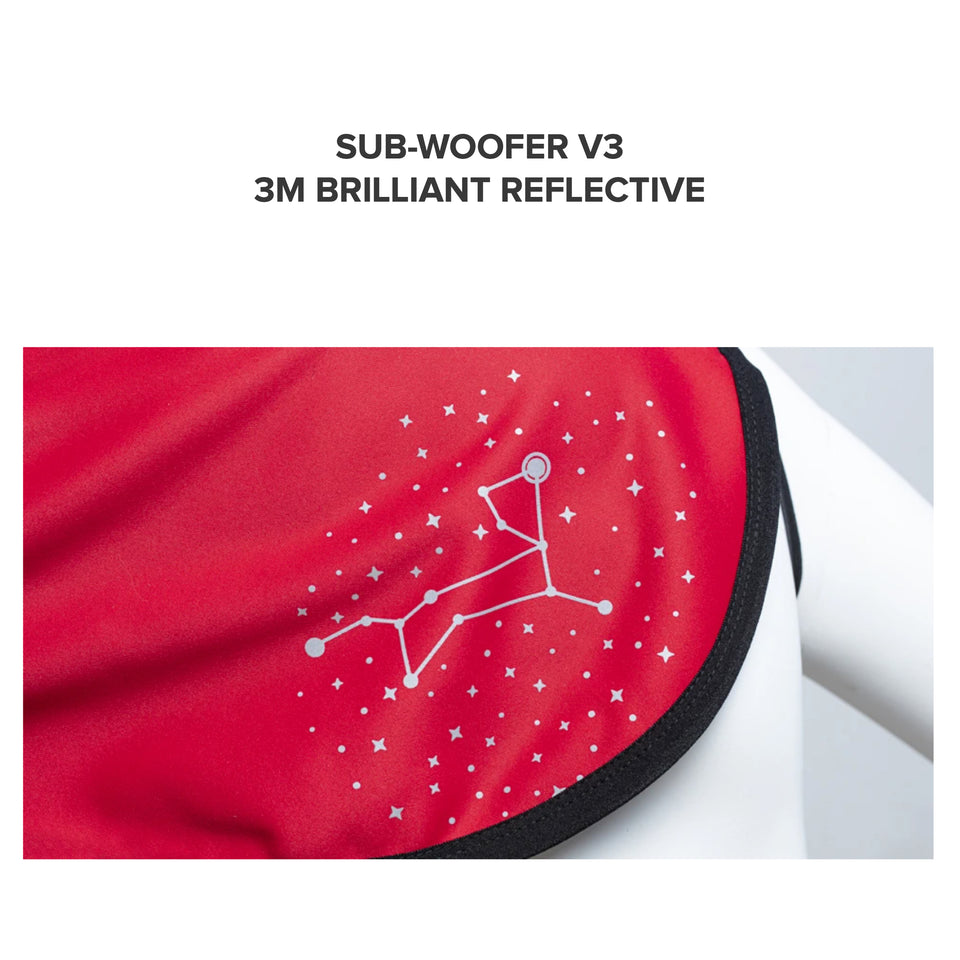 Sub-Woofer V3 - Soft Shell Coat
SWV3-Red-XXS
by Stunt Puppy
The Sub-Woofer is the best choice for a rain, snow and wind resistant dog jacket, with moderate warmth and a soft, light, flexible fit.
Sub-Woofer V3 introduces 3M Brilliant Reflective detailing for even greater night-time visibility and is a great all-round activity jacket for dogs who love to get out and play no matter what the weather conditions.
You'll Dig
Wind and water resistant Hydrotex soft shell fabric

Lightweight, soft, silent and stretchy with an athletic fit 

Scotchlite Reflective piping around the body 

Brilliant Reflective detail on the chest and rear panels lights up from 300m in low light 

Cut-away shoulder panels allow full, free movement of the forelegs

Covers chest, belly, core and hips for insulation and protection in all the right places 

Easy on-off locking buckles; no velcro, sleeves, zippers or d-fa-difficult fastenings

Easy to care for - machine wash preferably with something like Tech Wash e.g. Nikwax and treat with soft-shell waterproofing as required 

Light Loop attachment incorporated into the jacket 

Harnesses fit comfortably over the jacket 
Wear It
During exercise, work and play in cool or exposed conditions 

 

If you're lightweight, fine coated or have fur that attracts all kinds of detritus and are determined to exercise whatever the weather 
Sizing 
Our jackets have generous adjustment to accomodate different doggy shapes such as deep chests, narrow waists and broad shoulders. 
Take the spine length as your first indication of size. Measure from just in front of the point of the shoulders, to the base of their tail. Wiggling is expected but try to get a measurement while they are standing reasonably straight. 
Your dog's weight indicates how much volume they will take up in the coat. It is most relevant when they are on the border of two sizes. If they are over the heavy side of the weight range, consider sizing up. If they are lighter, opt for the smaller of the two sizes. 
We have also given breed-body type reference points to help visualise the coat on different sized dogs. We've used familiar breeds so don't take it too literally but imagine the size/shape of your dog's torso compared to these. Don't worry about short or long legs or scruffy faces or stumpy tails. It's the torso size that's most important here. So, for example if you have a Rottweiler x Whippet that ended up the size of a Vizsla but with a bigger head then go for the Medium. 
If you've measured and compared and are still unsure, please contact us and we will do our best to help out.
Construction and Care
Fabric: Hydrotex
Fastenings: Duraflex 20mm Cam Lock
Reflective: 3M Piping and Brilliance Reflective Graphics 
Made in New Zealand
Care: D-fa Jackets, like your dog, love fresh air so hang your jackets out to take in as much of it as you can. Don't store them wet. If they get dirty, machine wash in gentle detergent but do not use fabric softener. Re-waterproof as necessary with Nikwax or similar Soft Shell treatment available from your favourite outdoor store.