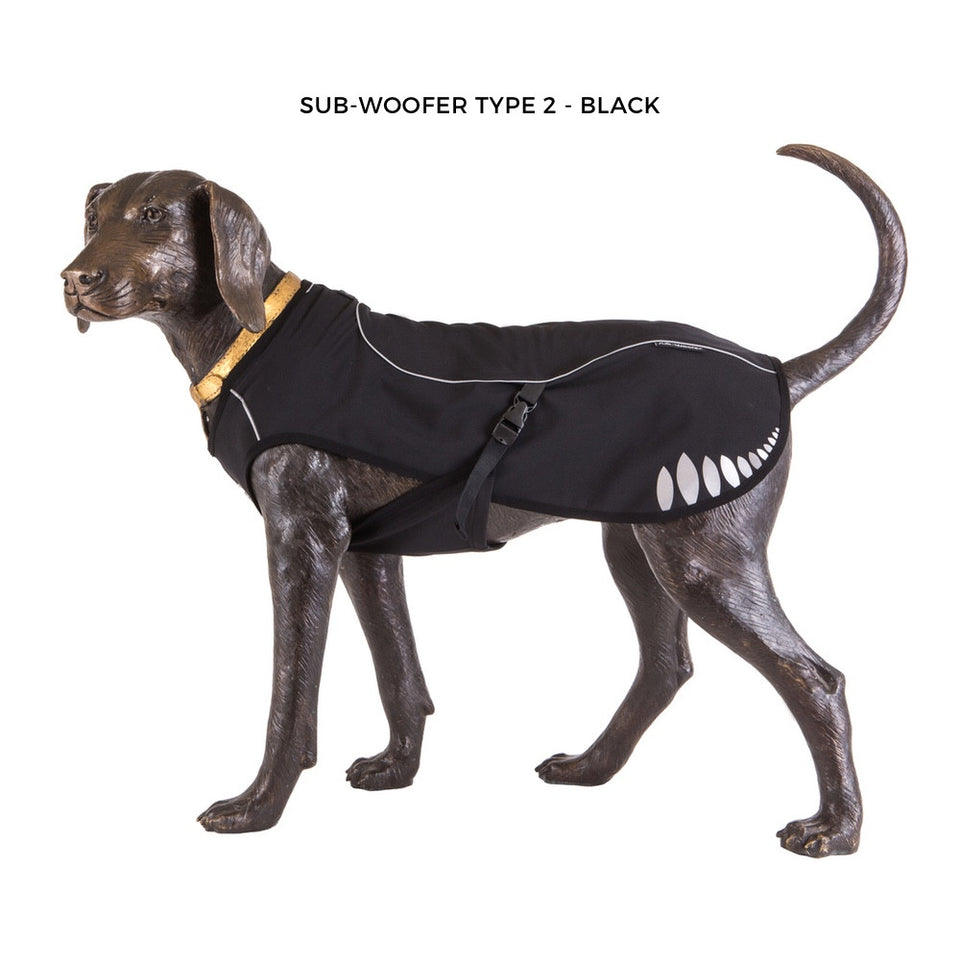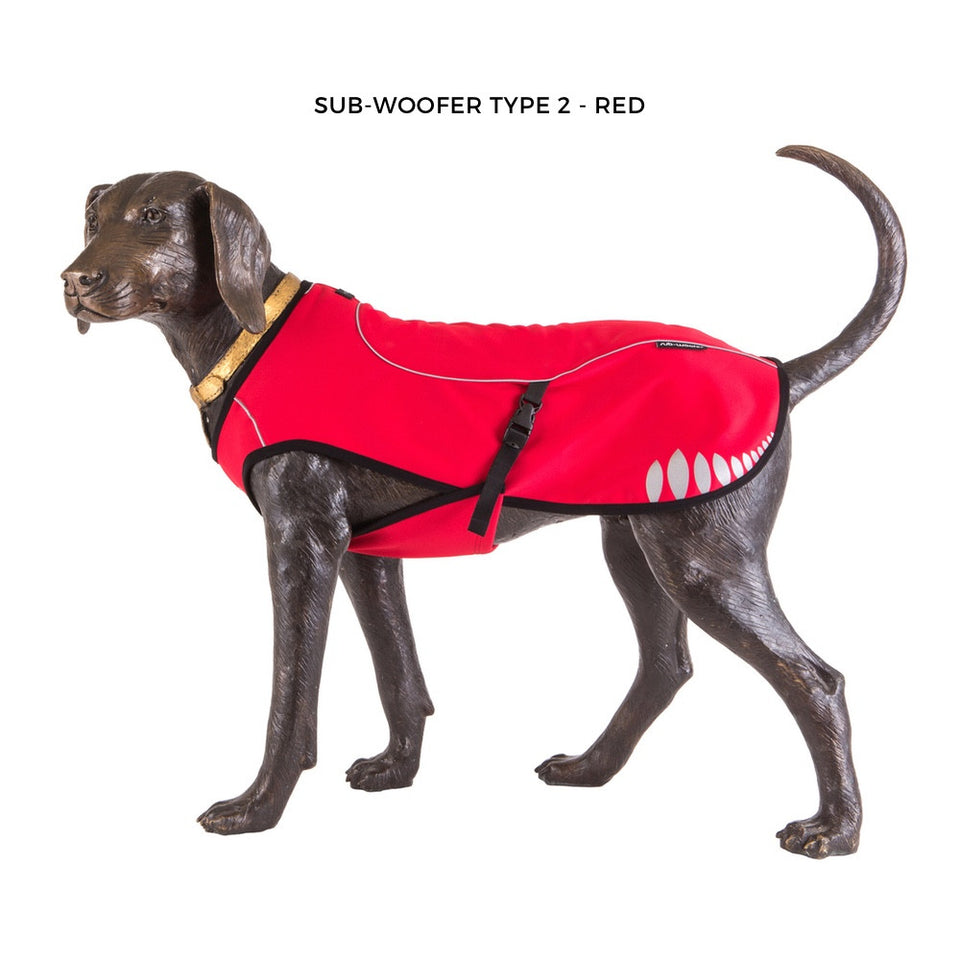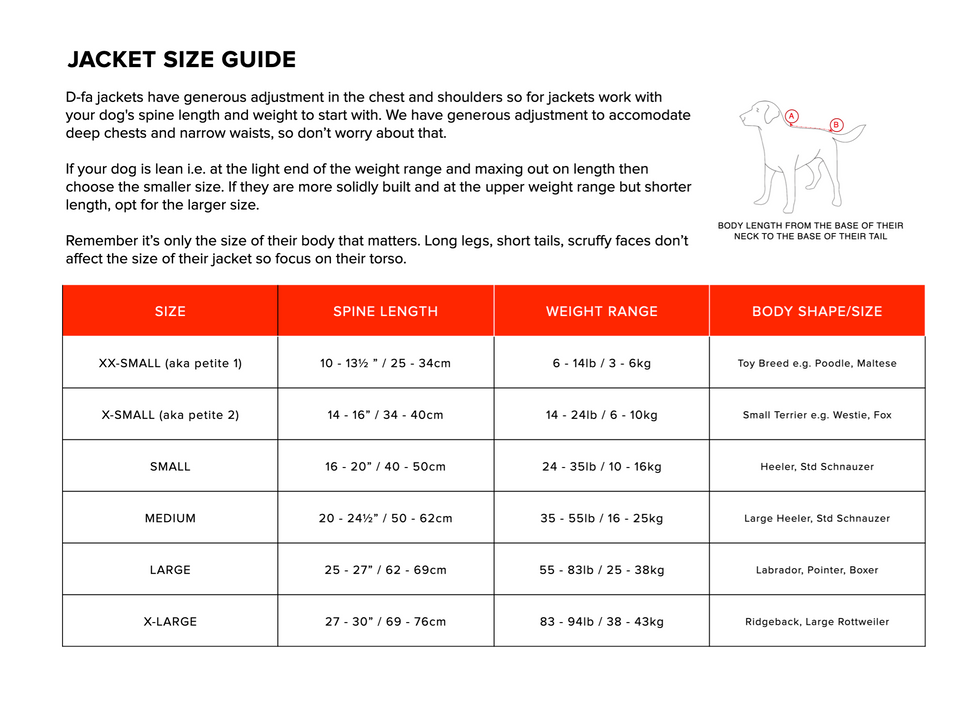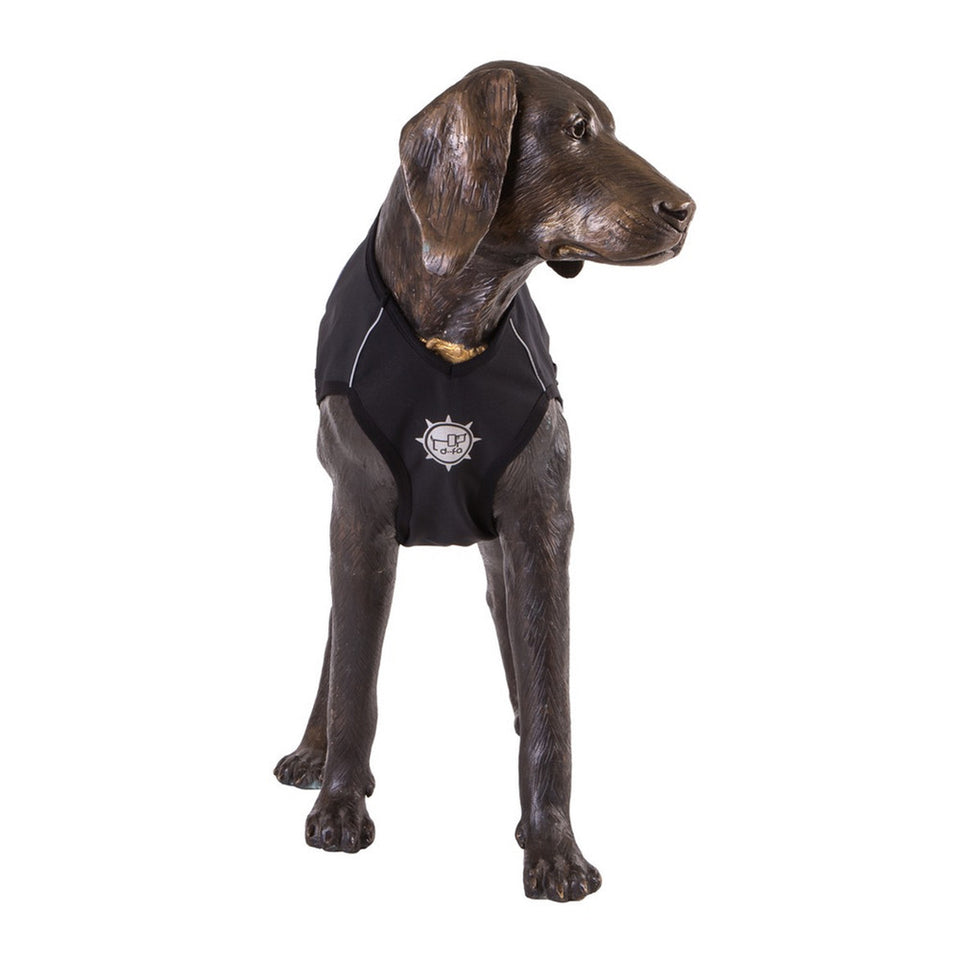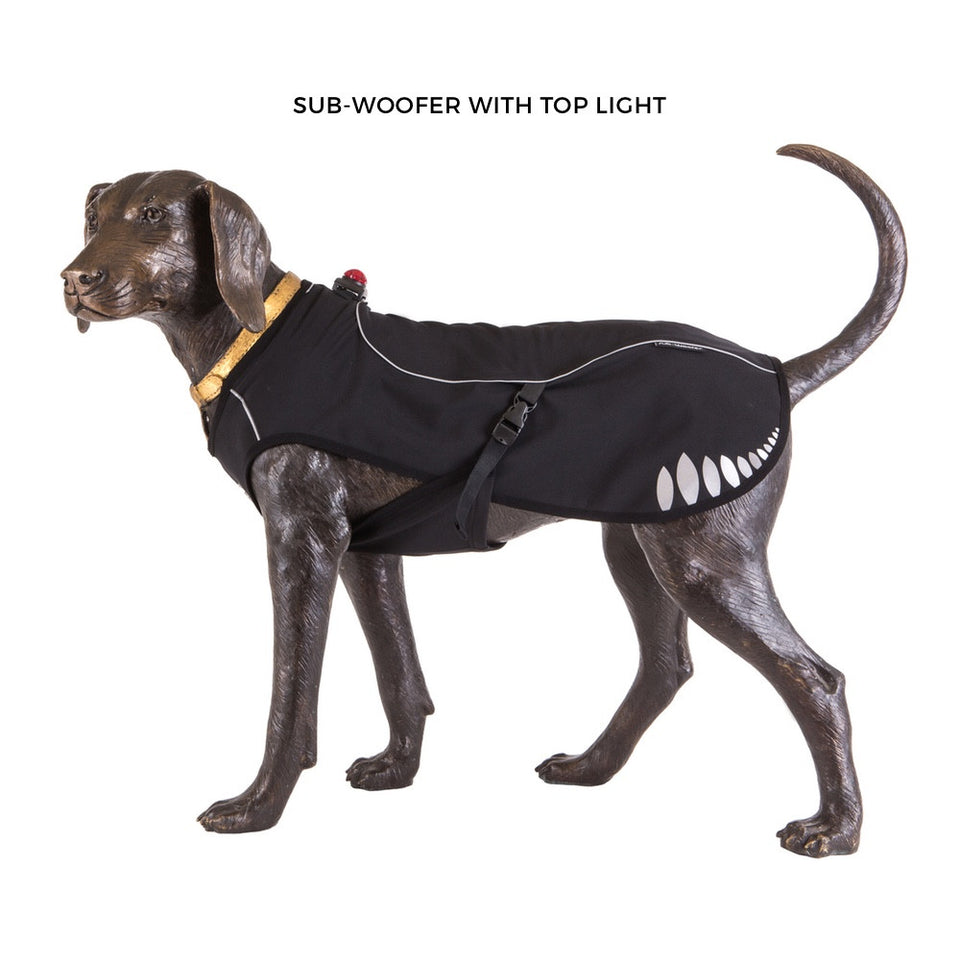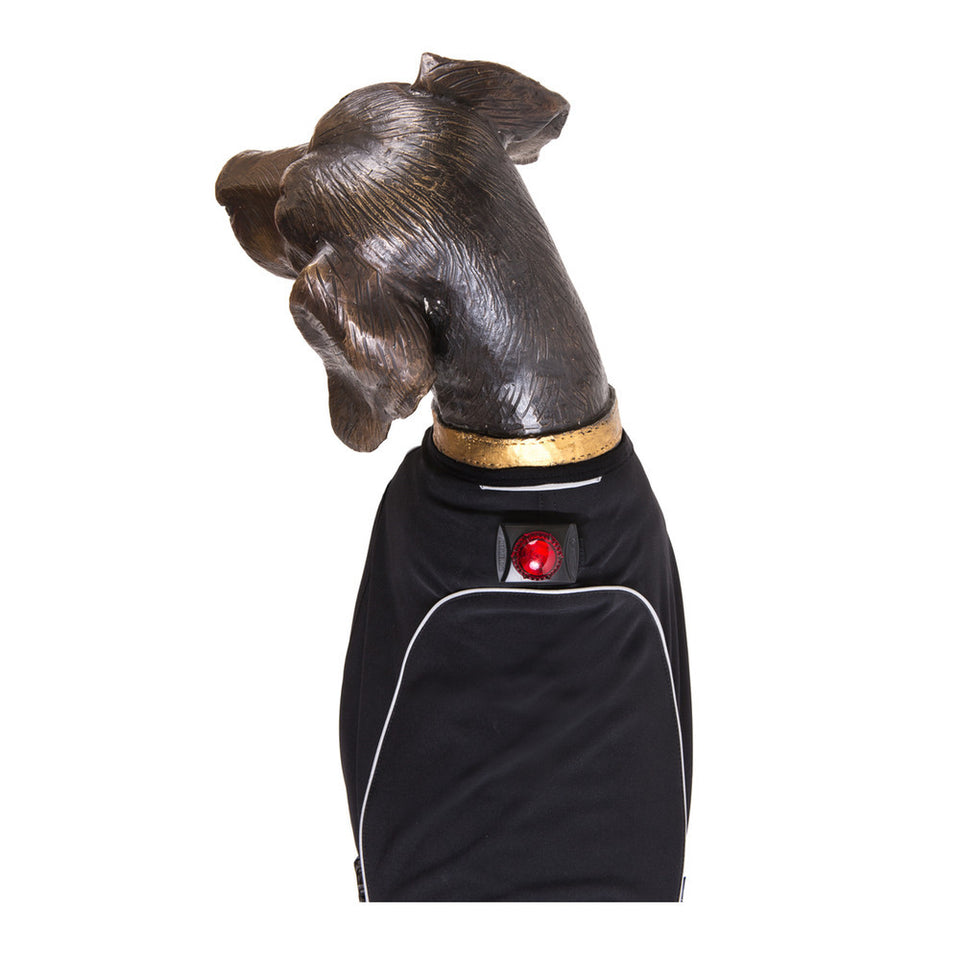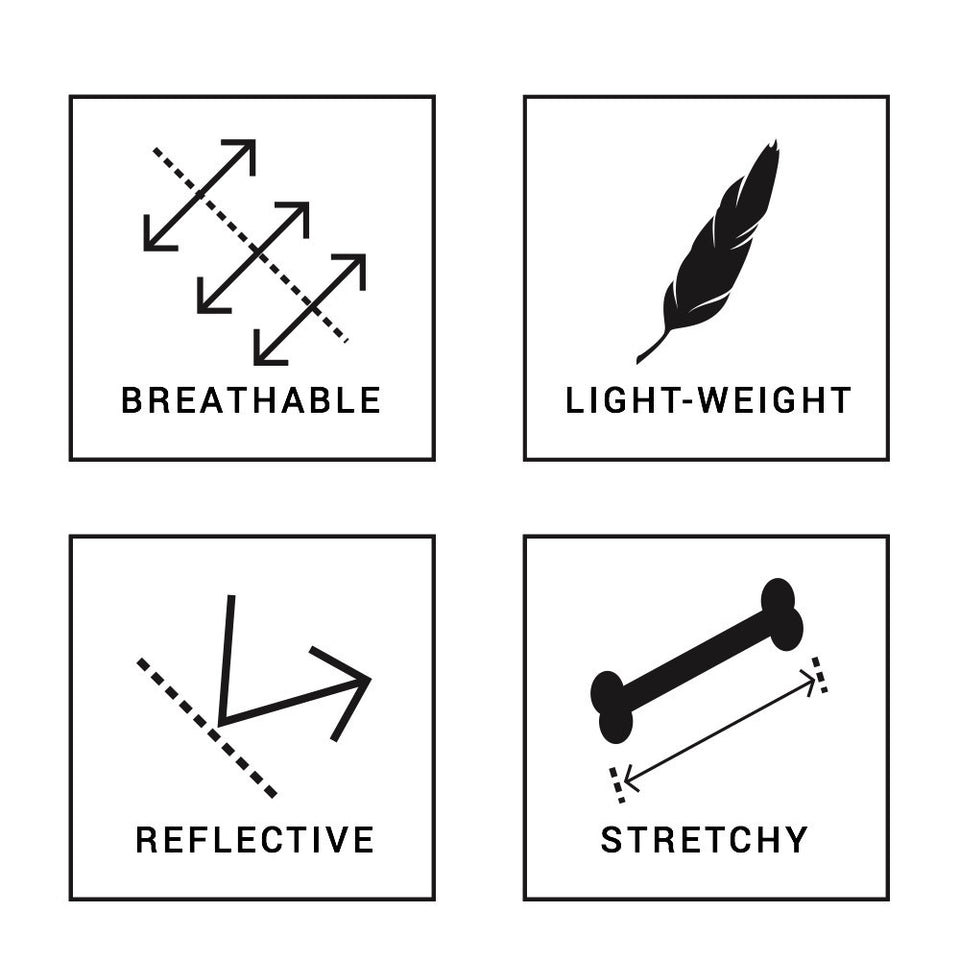 Sub-Woofer 2 - Soft Shell Activity Jacket
SW2-BLACK-P1
by D-fa Dogs
The Sub-Woofer is the best choice for a water and wind resistant dog jacket, with moderate warmth and a soft, light, flexible fit. Sub-Woofer 2 is a great all-round activity jacket.
It is one of the first jackets we ever made and this year we've made it even better with some more reflectivity, a light loop and streamlined side buckles. 
You'll Dig
Wind and water resistant Hydrotex soft shell fabric

Lightweight, soft, silent and stretchy with an athletic fit 

Reflective piping around the body 

Refective detail on the rear panel is not only for safety but is also a nod to our New Zealand homeland's native ferns

Cut-away shoulder panels allow full, free movement of the forelegs

Covers chest, belly, core and hips for insulation and protection in all the right places 

Easy on-off locking buckles; no velcro, sleeves, zippers or d-fa-difficult fastenings

Easy to care for - machine wash preferably with something like Tech Wash e.g. Nikwax and treat with soft-shell waterproofing as required 

Light Loop attachment incorporated into the jacket 

Team with an Adventure Light from our store for added night action and see the How-To-Attach-a-Light-To-The-Loop-So-It-Stays-On tab of this page. 
Wear It
During exercise, work and play in cool or exposed conditions 

At rest 

If you're lightweight, fine coated or have fur that attracts all kinds of deretis and are determined to exercise whatever the weather 
Sizing 
Please click on the sizing chart image on this page to size yourself up for a Sub-Woofer2. 
If you've measured and compared and are still unsure, please contact us and we will do our best to help out.
Construction and Care
Fabric: Hydrotex
Fastenings: Duraflex 20mm Cam Lock
Reflective: 3M Piping and Graphics 
Made in New Zealand
Care: D-fa Jackets, like your dog, love fresh air so hang your jackets out to take in as much of it as you can. Don't store them wet. If they get dirty, machine wash in gentle detergent but do not use fabric softener. Re-waterproof as necessary with Nikwax or similar Soft Shell treatment available from your favourite outdoor store.
The Light Loop 
We had to make it hard for the dogs to get the lights off the Loop so we had to make it equally hard for you to get them on. You will need to use your opposable thumbs and concentration face to do this. We apologise if it's difficult, but we recruited some very active dogs to race around the sides of Mt Iron testing this out and it was the best way to keep the lights on when looping out.
There are two very, very narrow channels stitched into each end of the Light Loop. Run the prongs of the Adventure Light through each of the channels. The elastic will make this possible, but you might need to grit your teeth a bit. The way the prongs on the lights work, you'll have one going one way and one going the other. This will secure the light in the best way we've found. If you find this easy, you've probably got it wrong and the light isn't threaded through the channels. If so, we can't guarantee it won't come off.
If you are using another kind of light, then let us know your preferred method and how it works out for you.