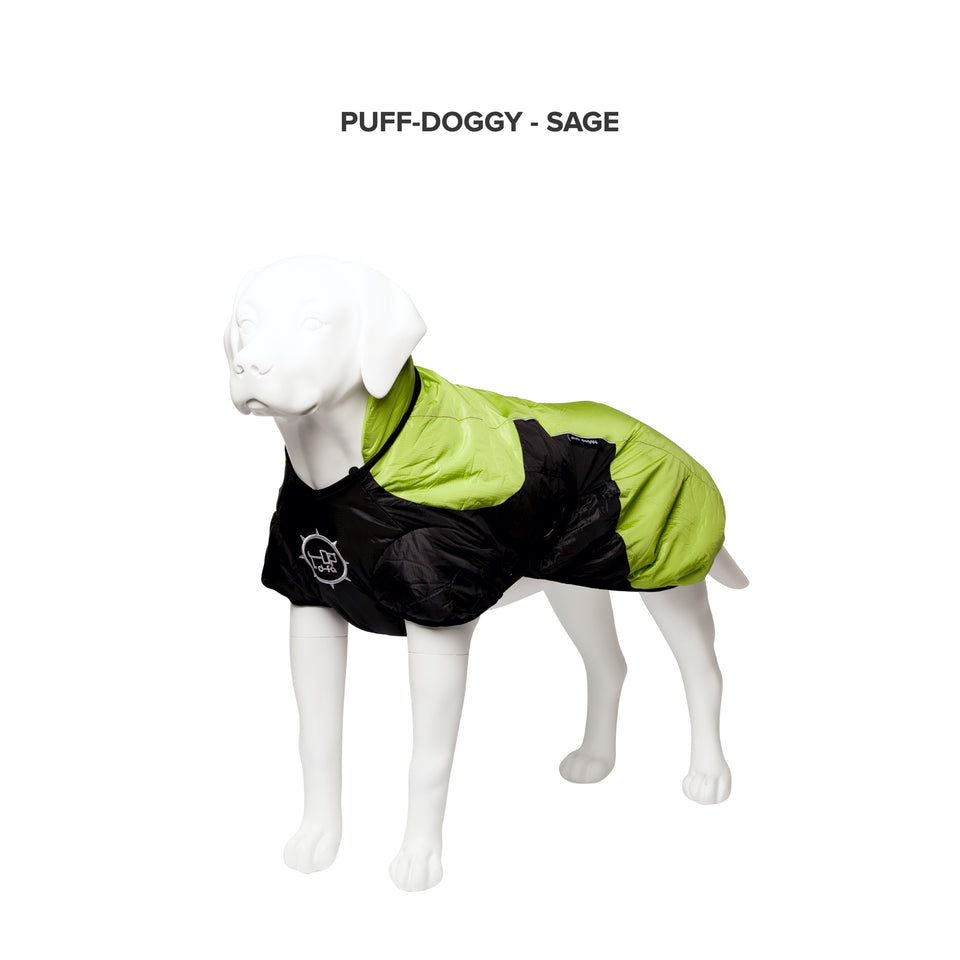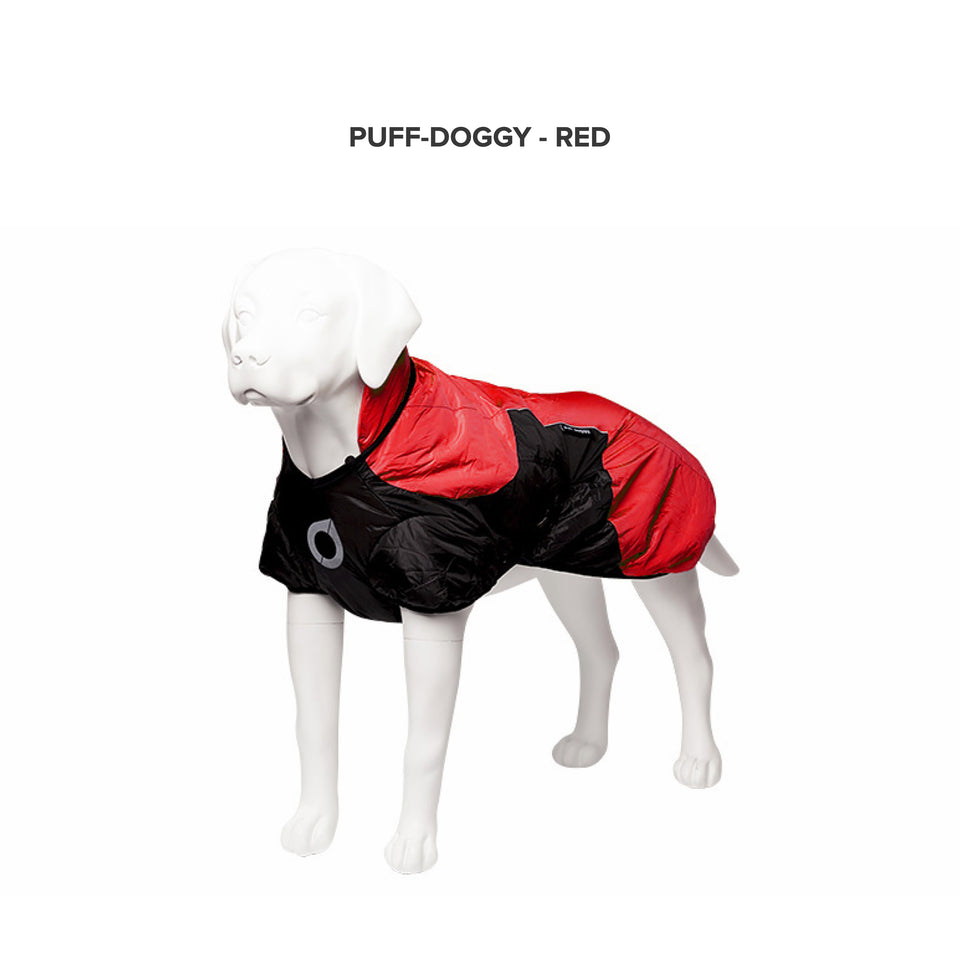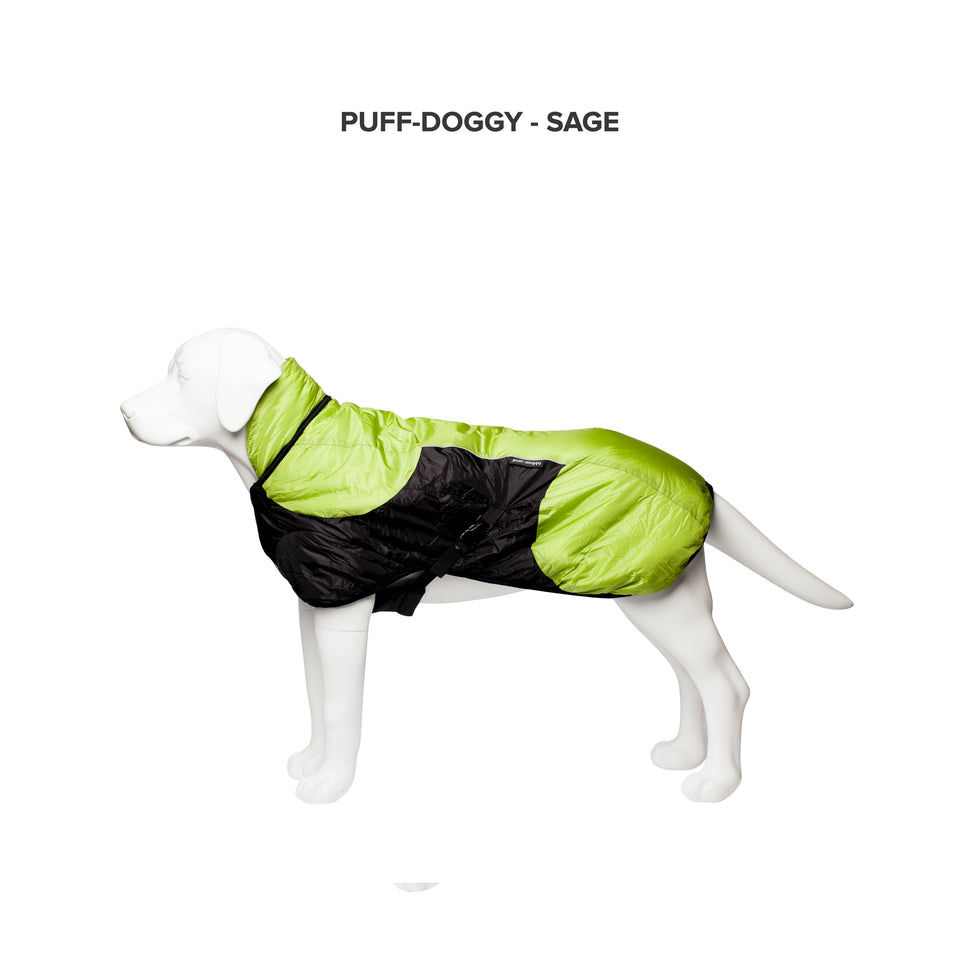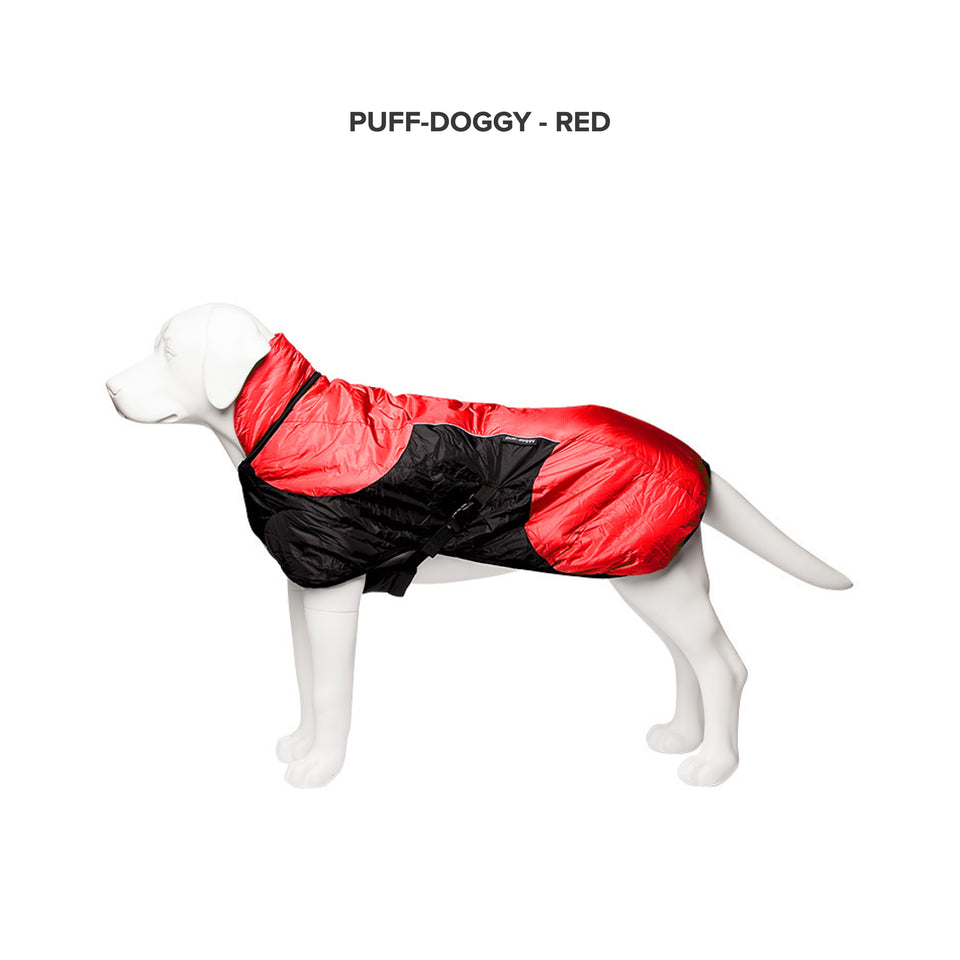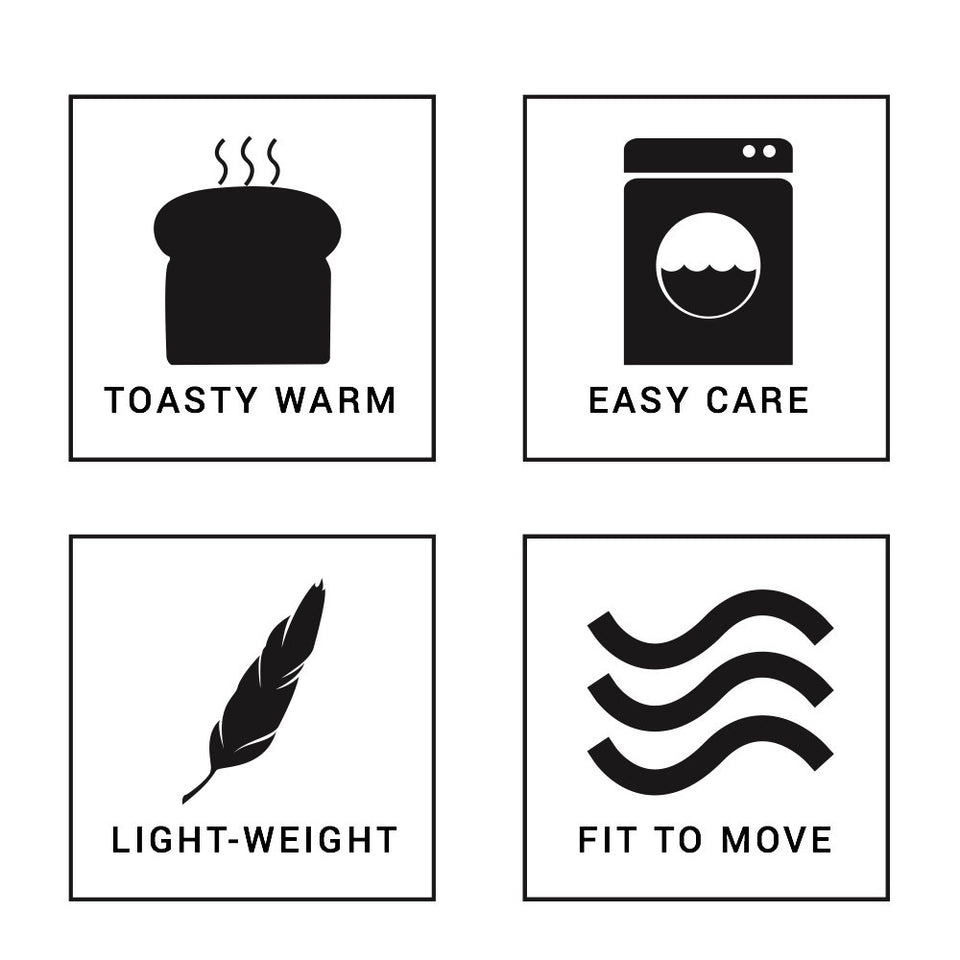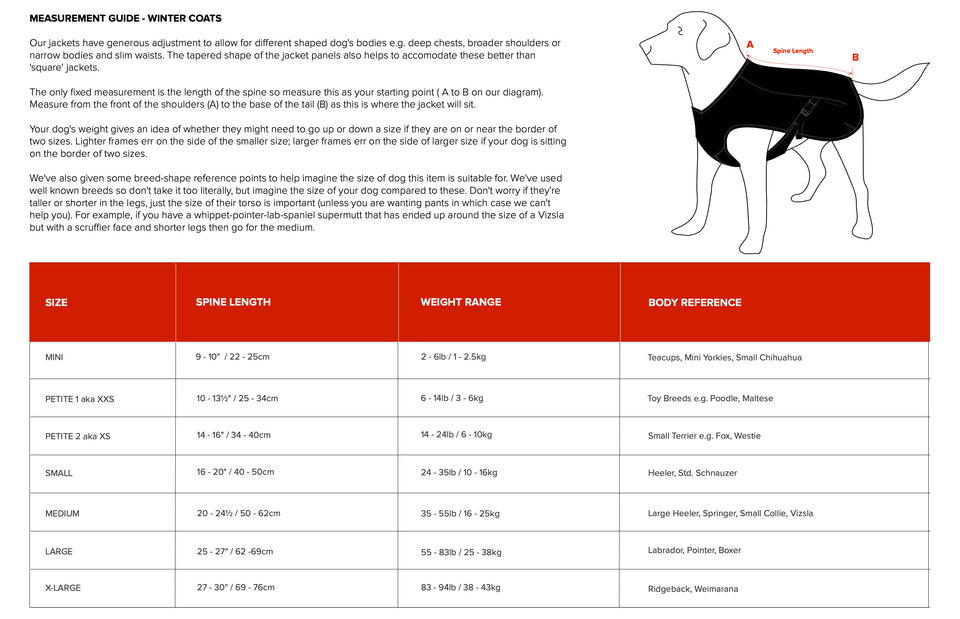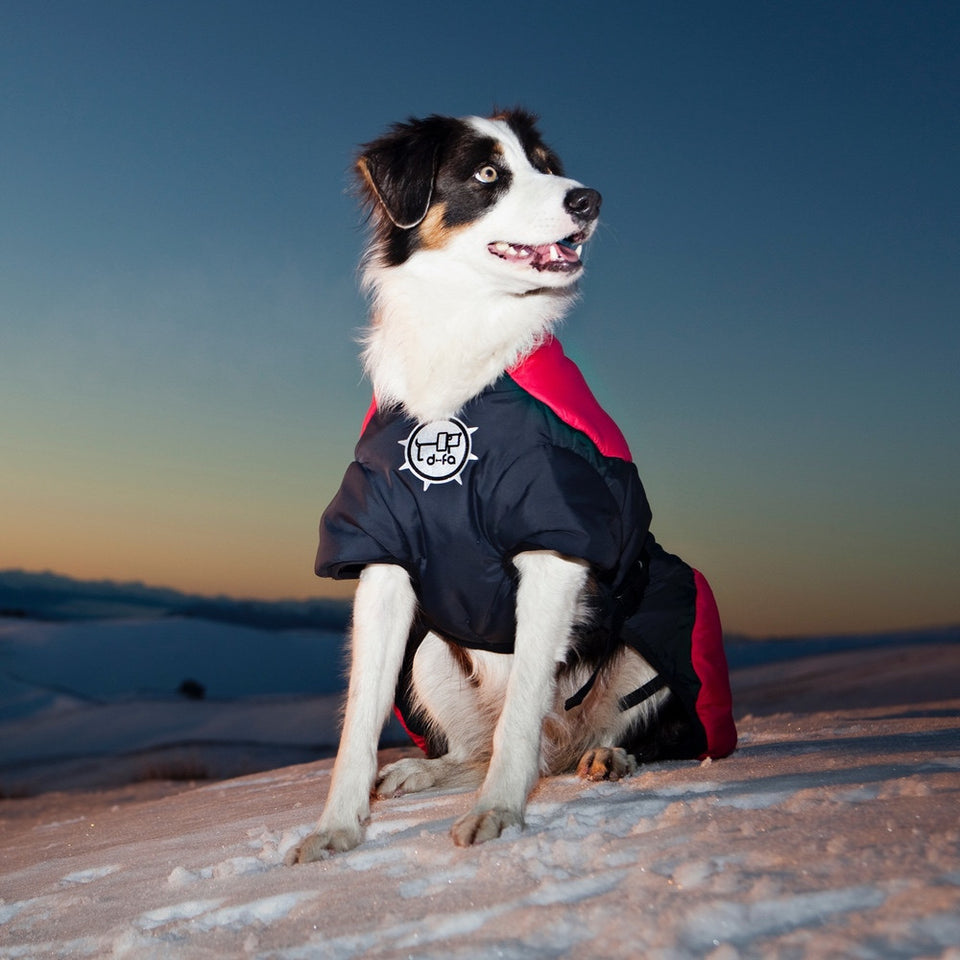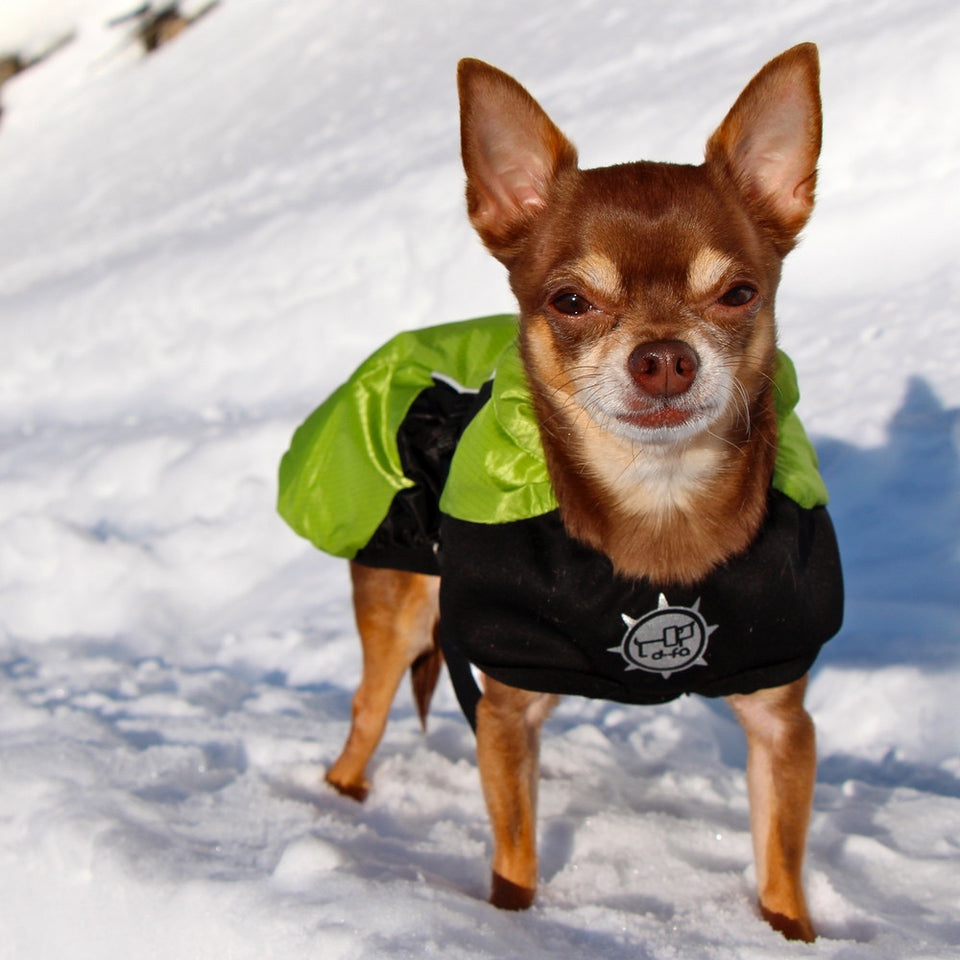 Puff-Doggy - Super Insulating Hybrid Jacket
PD-RED-MINI
by D-fa Dogs
Puff-Doggy is ideal if adventures with your dog take you out into the back-country, a tent or leave you out in the cold when the sun sets and you wait for your ride home.
Originally designed for our avalanche crews here in the Mt Aspiring National Park of New Zealand the Puff-Doggy is a hybrid puffer coat and a sleeping bag that wraps your dog in a generous jacket of Pertex and Thinsulate. 
Despite its abundant warmth this jacket packs down into its own teeny tiny internal pouch so you can warm your dog without weighing yourself down.    
You'll Dig
Pertex® outer is super lightweight and its water and wind resistance keeps the inner insulation layer dry even when lying in damp conditions   
Inner layers of Thinsulate® insulation channels warmth to exposed areas where it is needed most e.g. around the spine, hips, shoulders and chest
Extended thigh and elbow coverage protect these joints and muscle areas when lying down 
Neck collar extends coverage up over the shoulders and neck 
Secure side release cam buckles 
Compact to carry 
Easy to care for - minimal fur adherence, machine washable [delicate cycle] and quick dry. 
Sizing
Our jackets have generous adjustment to accomodate different doggy shapes such as deep chests, narrow waists and broad shoulders. 
Take the spine length as your first indication of size. Measure from just in front of the point of the shoulders, to the base of their tail. Wiggling is expected but try to get a measurement while they are standing reasonably straight. 
Your dog's weight indicates how much volume they will take up in the coat. It is most relevant when they are on the border of two sizes. If they are on the heavy side of the weight range, consider sizing up. If they are lighter, opt for the smaller of the two sizes. 
Because it's easier sometimes to visualise things we've given some well known reference points to help you. Don't worry about shorter or longer legs, just the size of the torso is relevant (unless you are looking for pants in which case we can't help you). So, for example if you have a Rottweiler-Whippet-Spaniel Supermutt that looks like a scruffy Vizsla, then go for the Medium. 
If you have measured and compared and are still confused, please contact us and we'll do our best to help. 
Pertex and Thinsulate - A Perfect Match
Puff-Doggy uses a tried and tested combination of Pertex Nylon and Thinsulate Insulation that you've probably experienced in your own trusty Puffer jacket. We'd love to have used real feather down but dogs and feathers turned out to be a difficult combination to master and dog gear gets a pretty dirty life so we needed an insulation that was more washer friendly, which Thinsulate is.
The Thinsulate 200gm used in these jackets insulates well in temperatures in the low-freezing range and because the Pertex keeps the jacket protected from ground damp the insulation stays dry and effective.
Because we wanted this jacket to be light and easy to pack we've chosen lighter, more technical fabrics. The trade off here is that Pertex isn't as resistant to rough treatment so note that if you're using this jacket walking or running in bush or trees that it will be less tear resistant than our other jackets. It's not that it's delicate, but like your own Puffer it's not designed for heavy rain or running in the bush. 
Wear It
On a stroll through snow or ice 
When resting or sleeping in cool conditions 
If you're lean, fine coated, elderly or suffer from stiffness associated with or aggravated by cold 
Construction and Care
Fabric: Pertex Nylon Outer; Thinsulate Inner Layer; Nylon Lining
Fastenings: Duraflex 20mm Cam Lock 
Made in New Zealand and USA (from December 2015)  
Care: Puff Doggy, like all doggies, love the fresh air so hang them outside to flap around and freshen up. Hand or gentle machine wash in gentle detergent. Do not use fabric softener. Line Dry. Treat with Pertex-Friendly products to restore water-resistance as required.