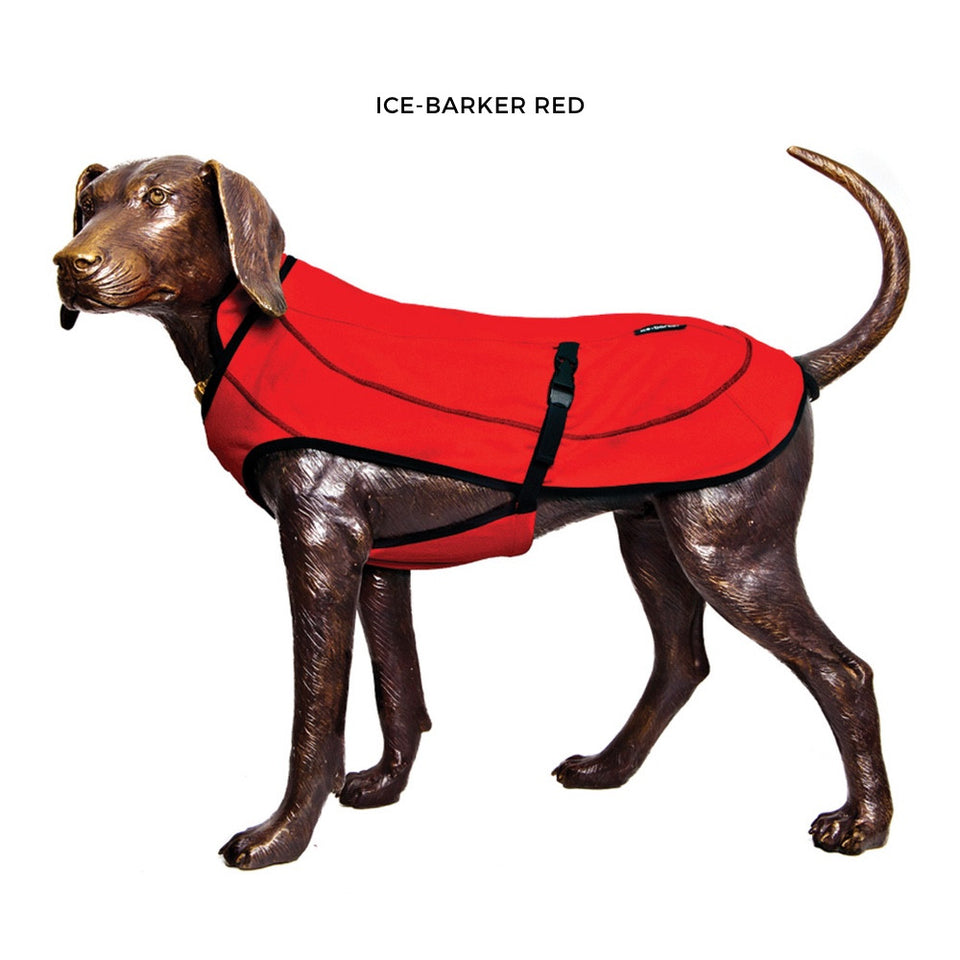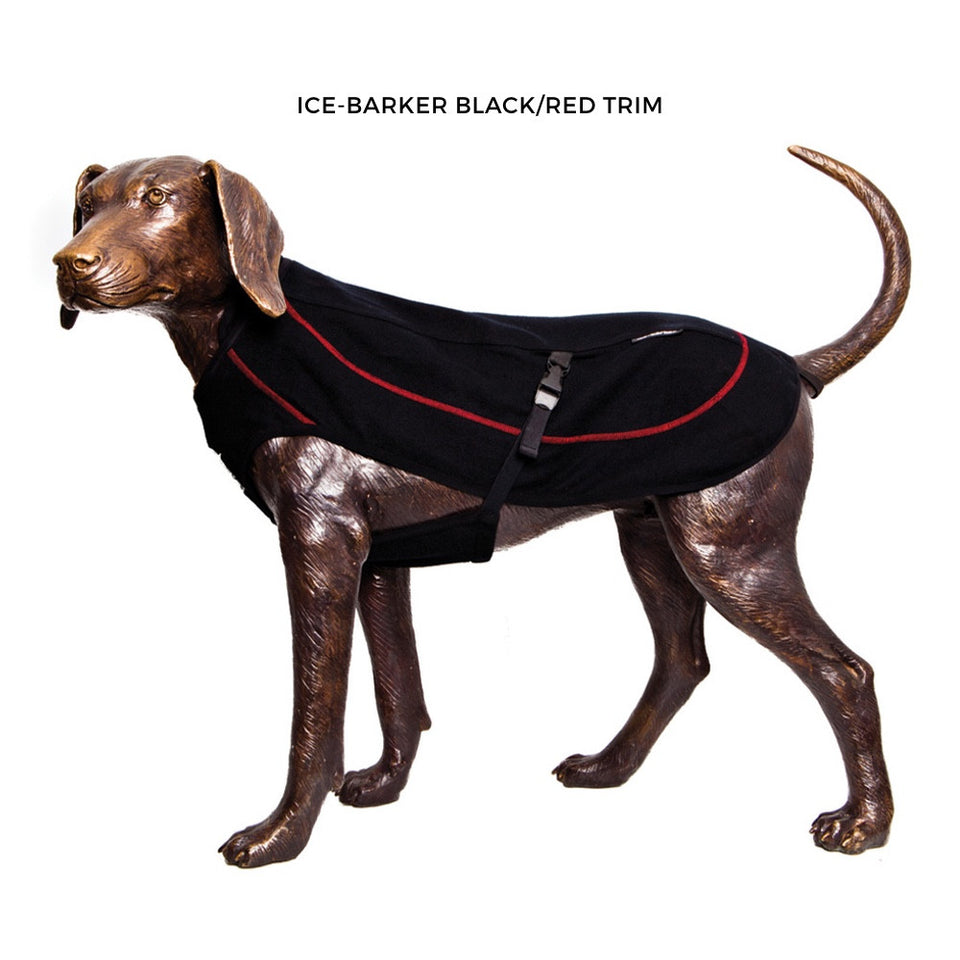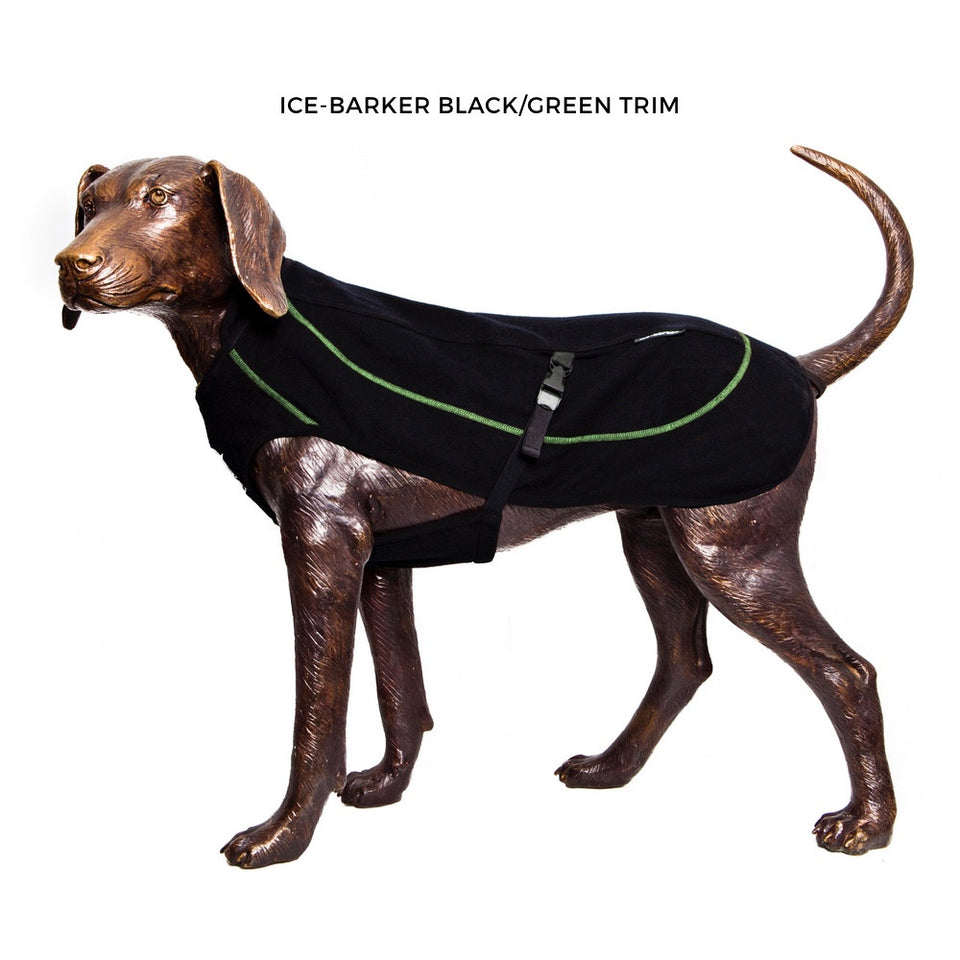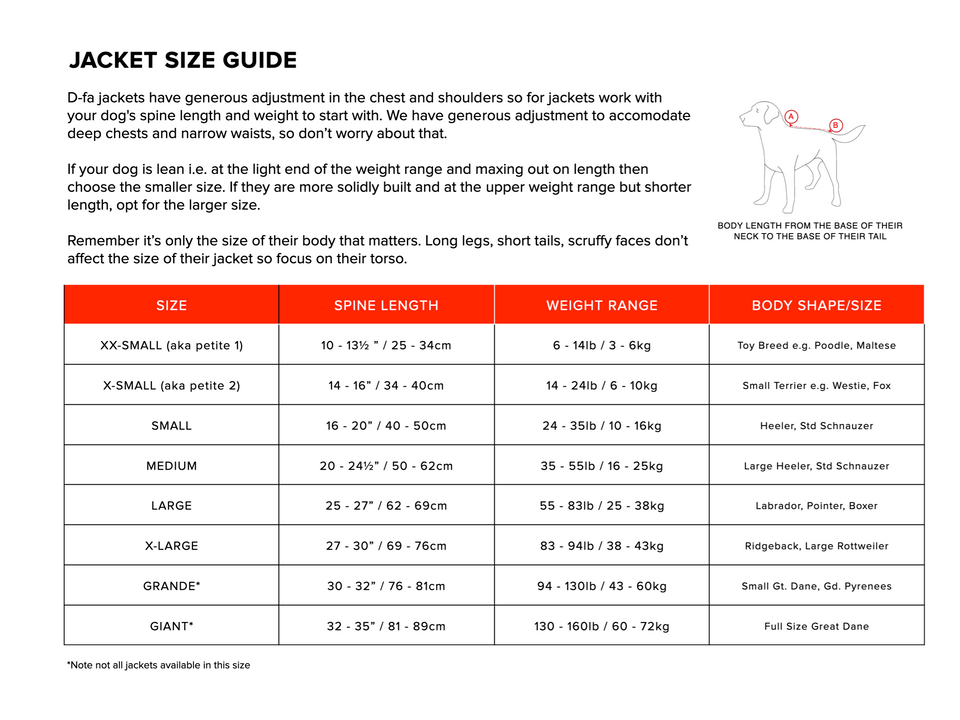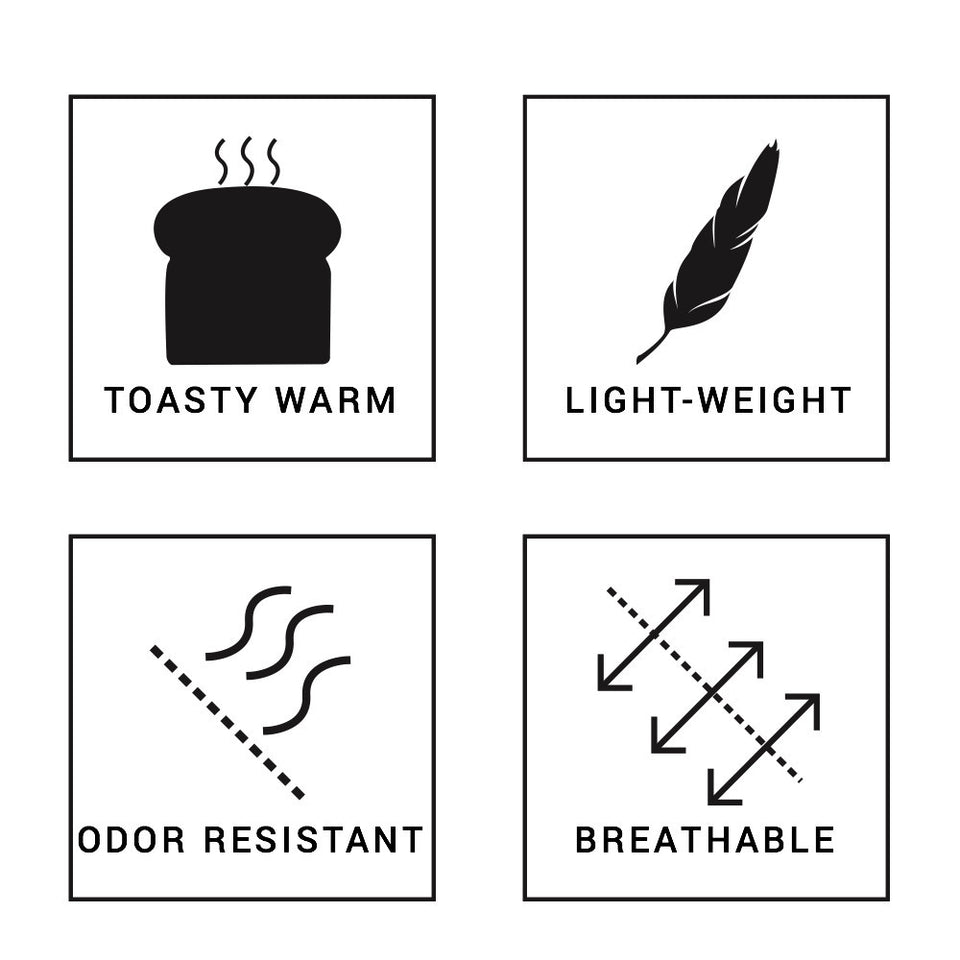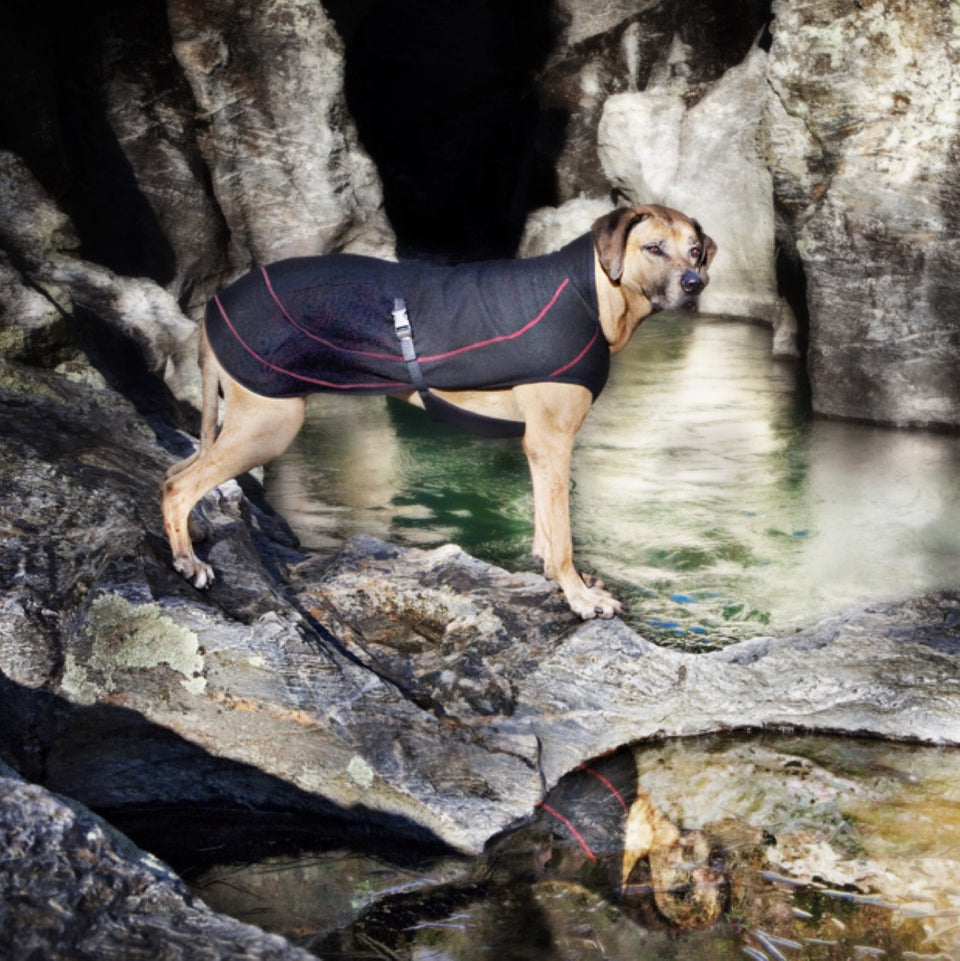 Ice-Barker - Natural Merino Fibre
ICE-RED-P1
by D-fa Dogs
Inspired by Jack, our beloved but thermally fragile Rhodesian Ridgeback, the Ice-Barker is the perfect jacket for senior, thin skinned or fine coated dogs looking for the softest, most natural extra layer of warmth available.
Anyone who has worn and loved Merino outdoor wear for themselves will know how this sustainably sourced, 100% natural fibre works wonders for adapting to changes in temperature, giving excellent warmth to weight performance and naturally resisting odours.
The Merino Ice-Barker was the very first jacket we ever made and it's still one of our favourites.
To learn more about the wonders of Merino check out the 100% Merino information at the bottom of this page. 
You'll Dig
Always toasty warm, even if you or the conditions are damp
Light, soft, low irritant fibre is seldom scratchy
Made from sustainably sourced, 100% New Zealand Merino and made at home in New Zealand
Naturally antimicrobial Merino resists odours
Cut-away shoulder panels do not restrict movement of the forelegs 
Easy on-off locking buckles; no velcro, sleeves, zippers or d-fa-difficult fastenings
Easy to care for - machine wash on wool cycle.
Wear It
During exercise or between periods of exercise in cool conditions
After swimming or getting wet
If you're lightweight, fine coated, elderly or suffer from stiffness associated by or aggravated by cold conditions 
Sizing
Please click on the sizing chart on this page to size yourself up for an Ice-Barker. 
If you have measured and compared but are still unsure, please contact us and we will do our best to help. 
Construction and Care
Fabric: New Zealand Merino
Fastenings: Duraflex 20mm Cam Lock 
Made in New Zealand 
Care: Merino is a natural fibre so it loves the fresh air. Air your Ice-Barker frequently and wash as required on a gentle-wool cycle or by hand. Use gentle detergents and do not tumble dry. A piece of extra wide packing tape used like strip wax makes an excellent hair remover.
About Merino 
Merino wool is one of nature's greatest gifts, endowed with remarkable properties by Mother Nature and the Merino sheep's need to adapt to the extreme conditions of New Zealand's high-altitude environments.   
Our Merino fibre is warm, lighter than traditional wools, soft, easy to wear and care for, and its natural odour-suppressing qualities are legendary. Best of all the fibres in the fabric lock in warm air to insulate against cold, and release the warmer air as activity or conditions change to keep the body temperature at a constant, comfortable level.  The felted Merino used in our dog jackets also has a moderate level of wind and water resistance.  
Natural Merino is a fabulous alternative to synthetic insulation such as fleece products that can become scratchy and smelly over time and may not breathe or warm as well when conditions change.