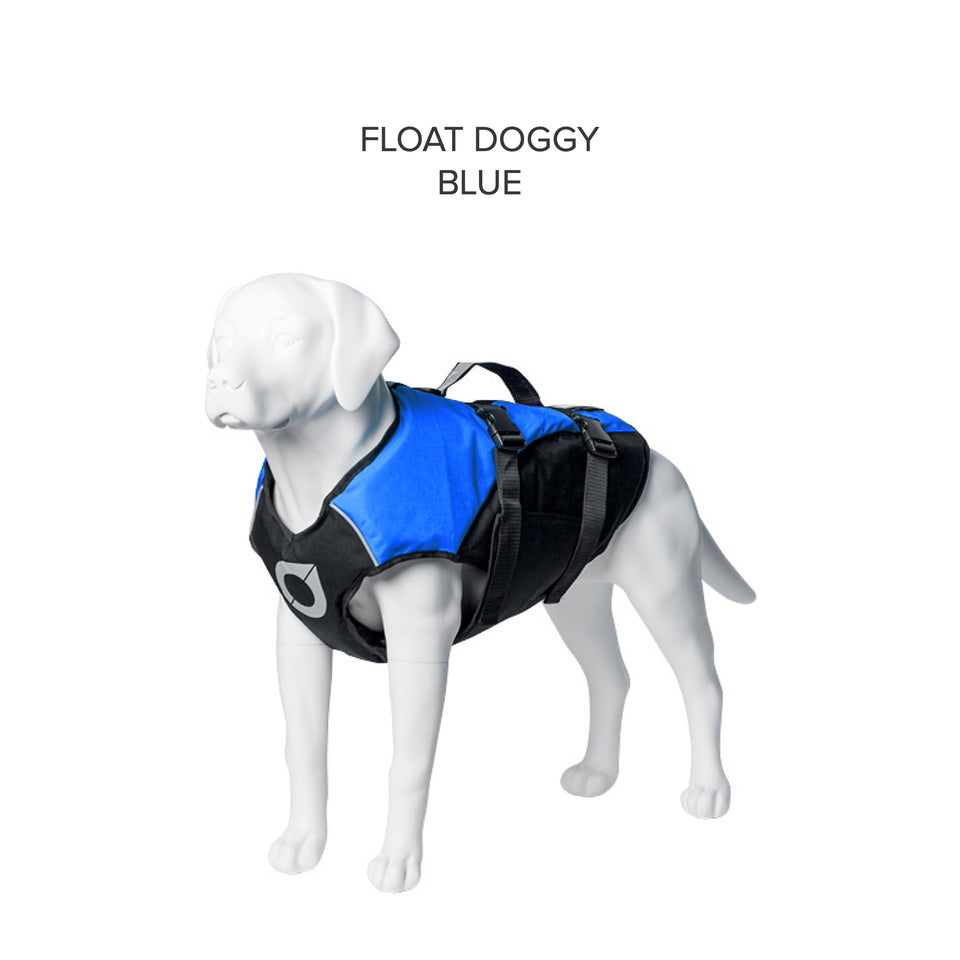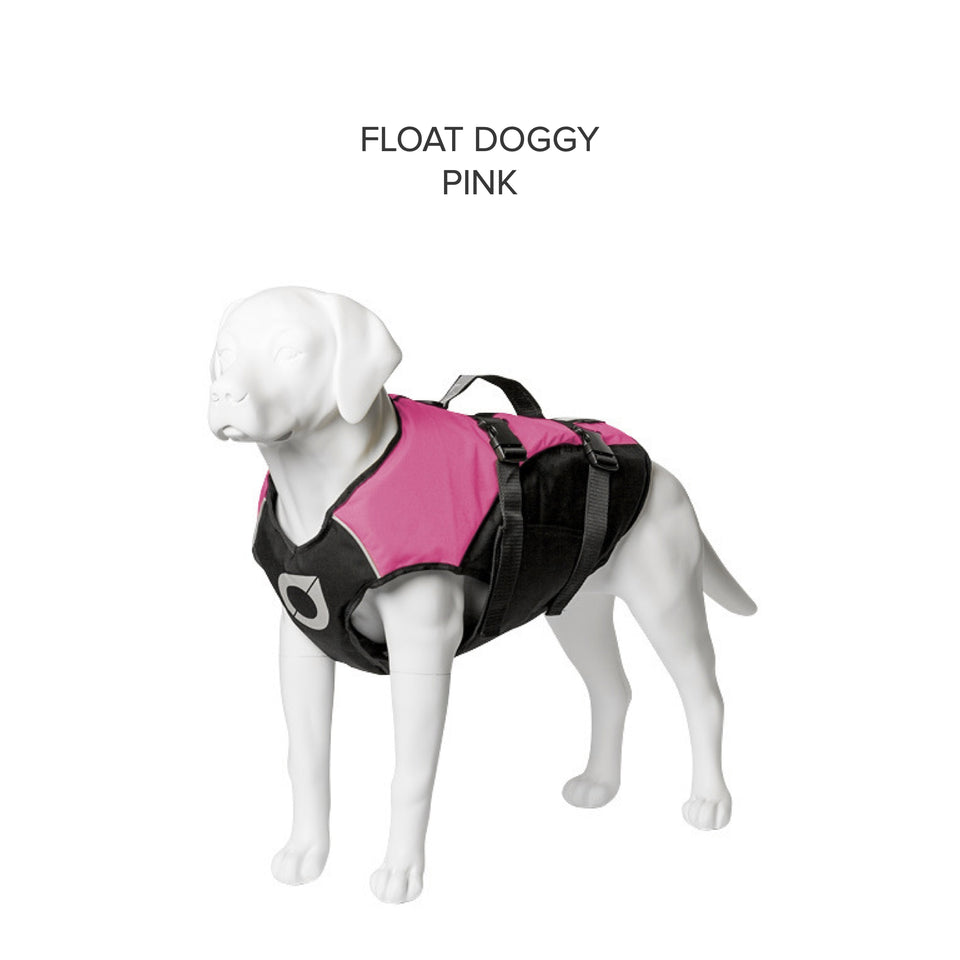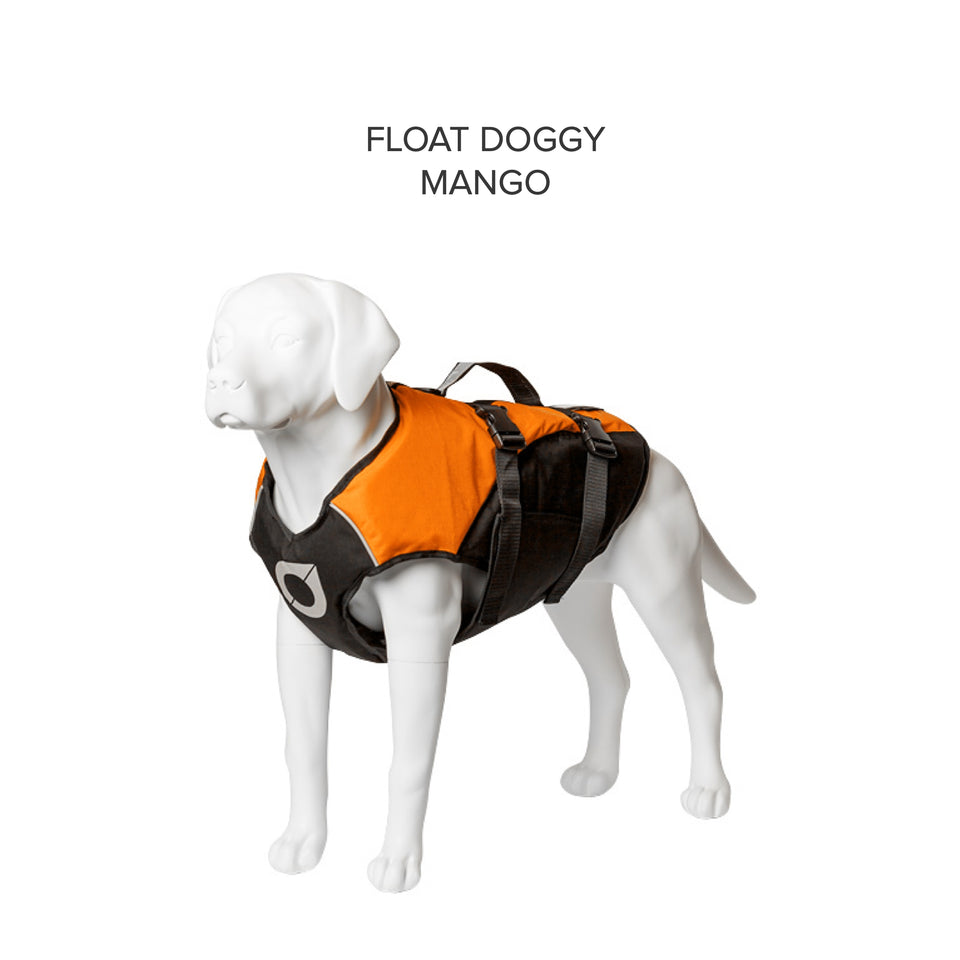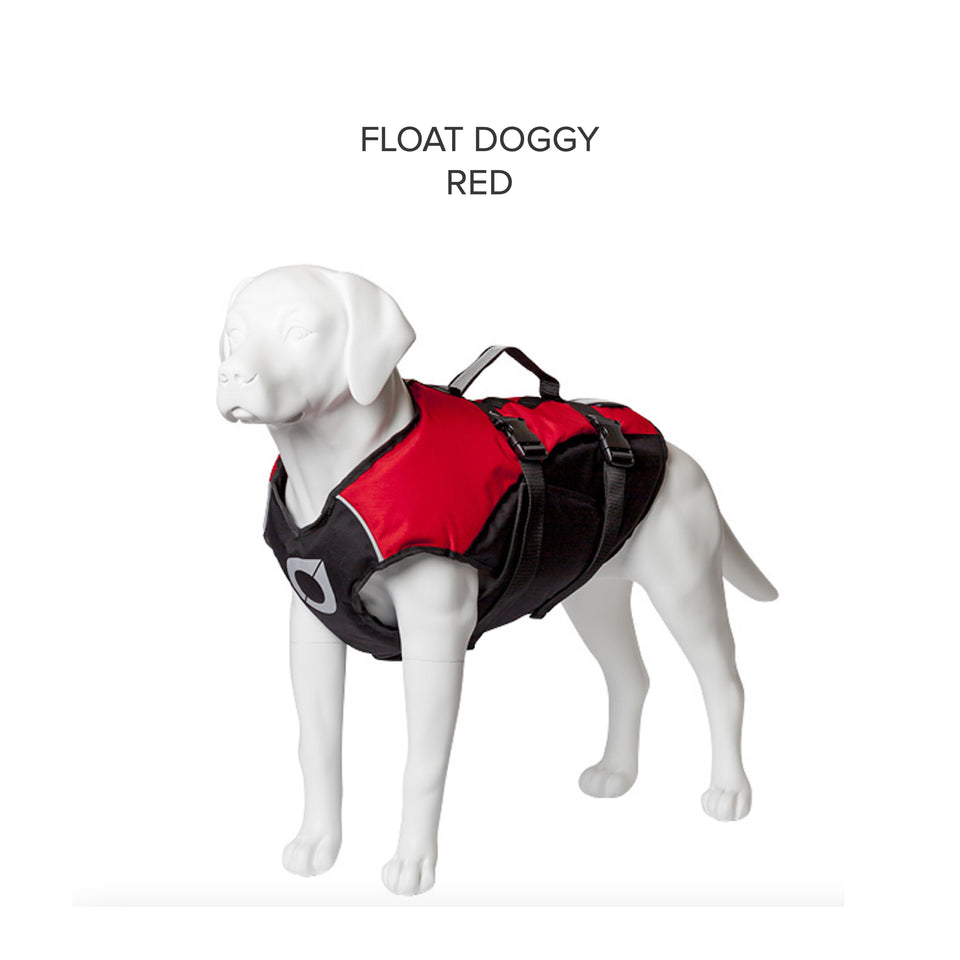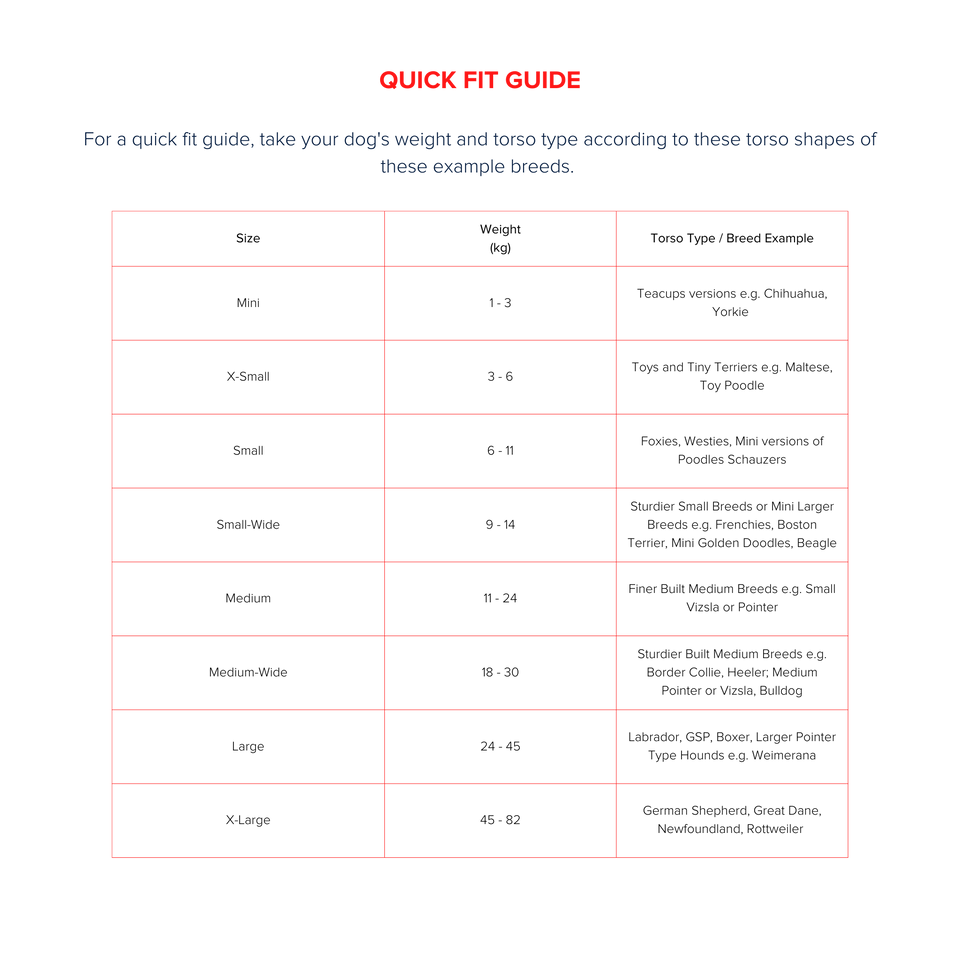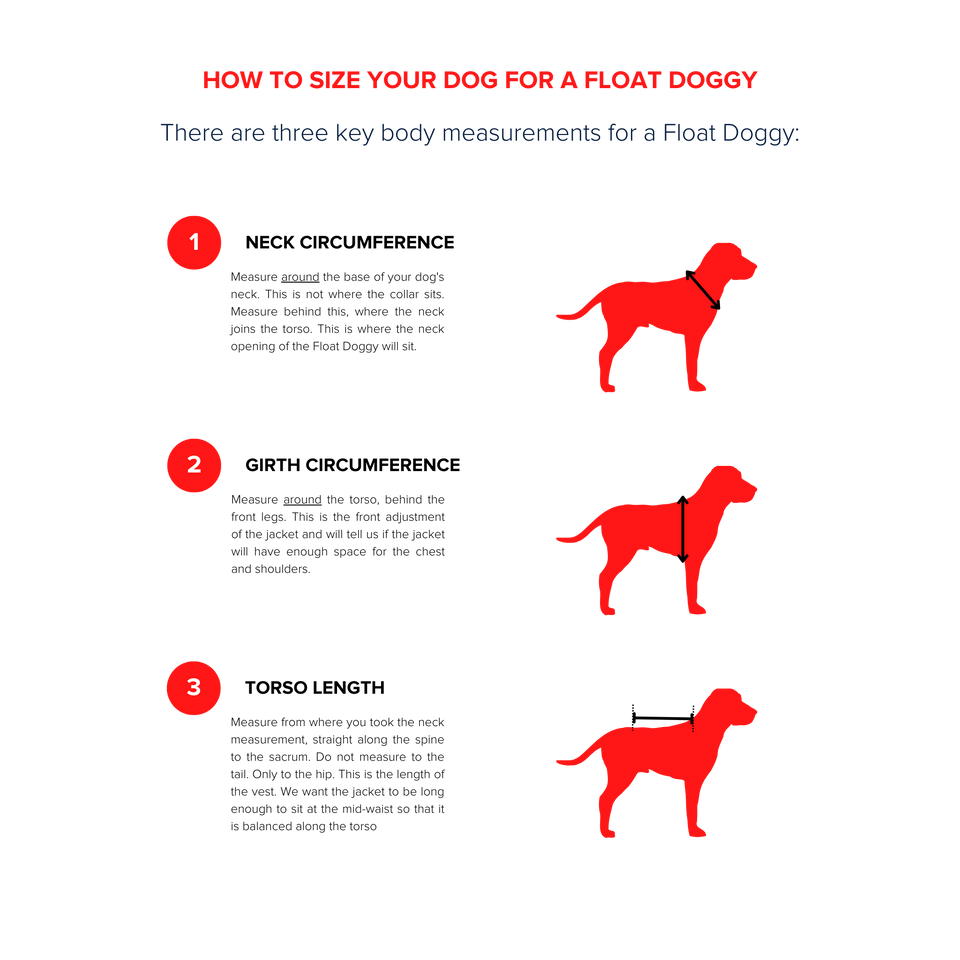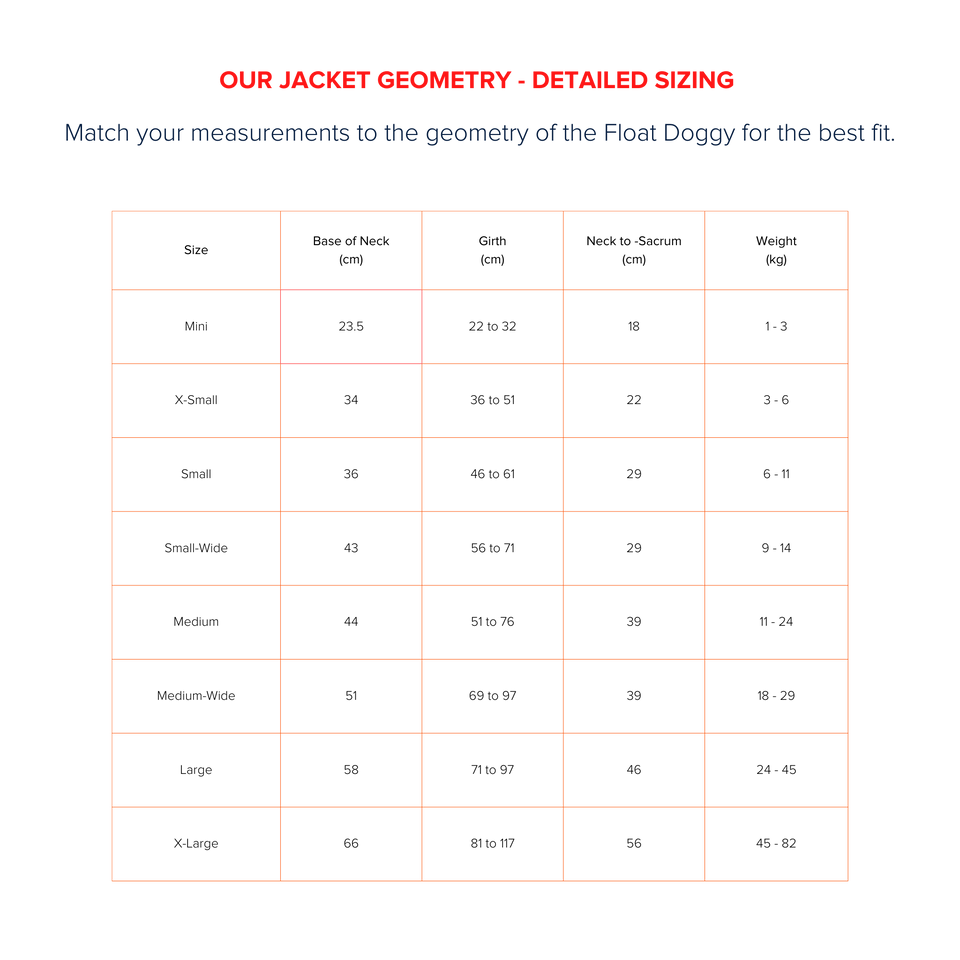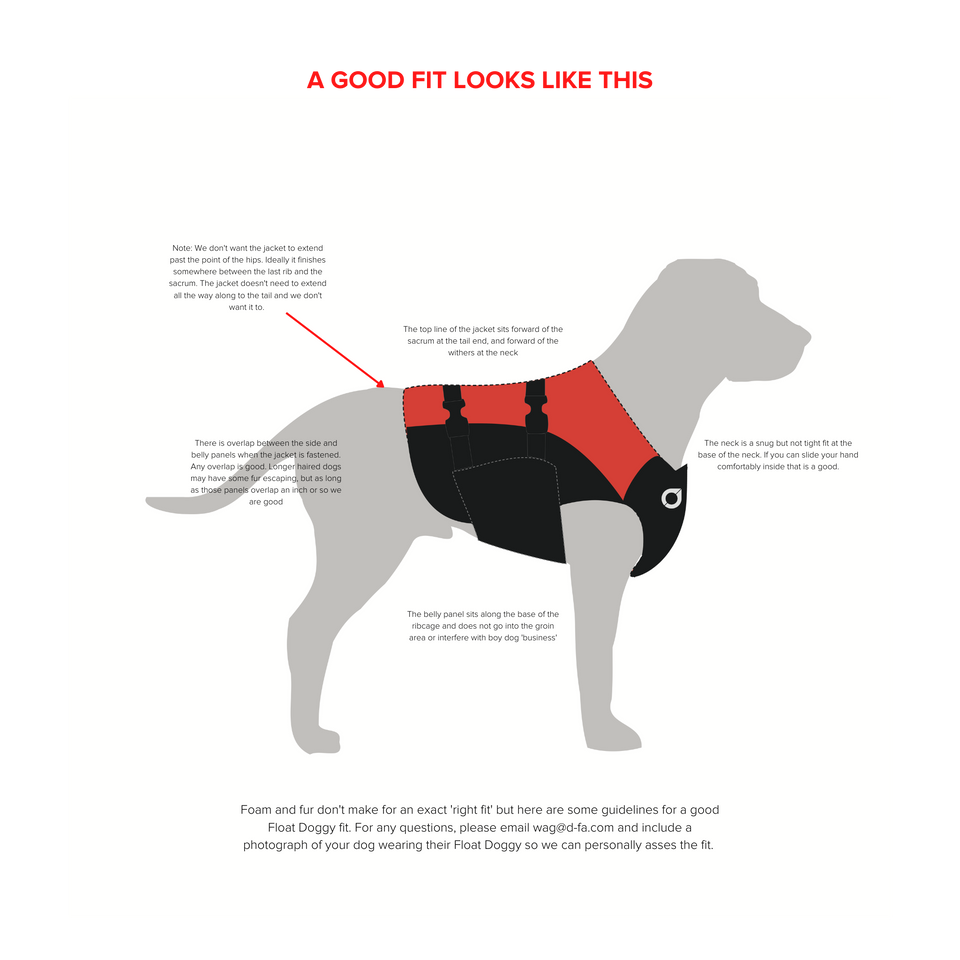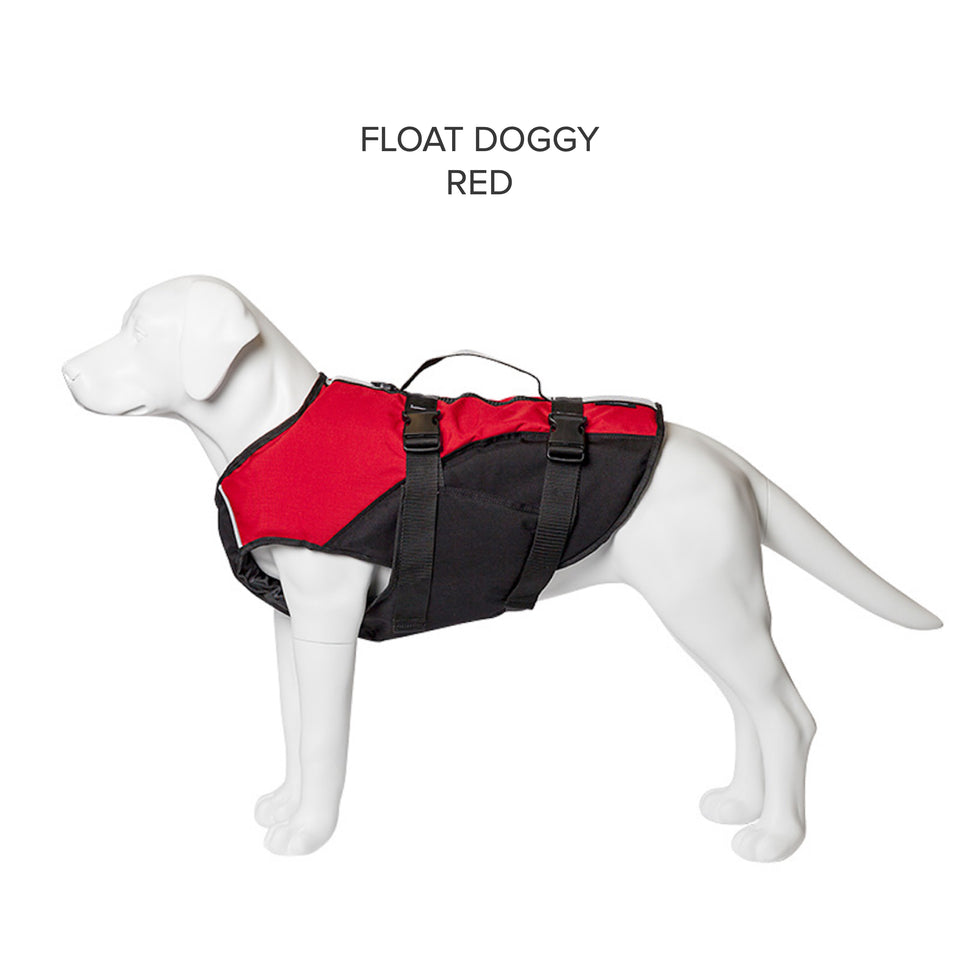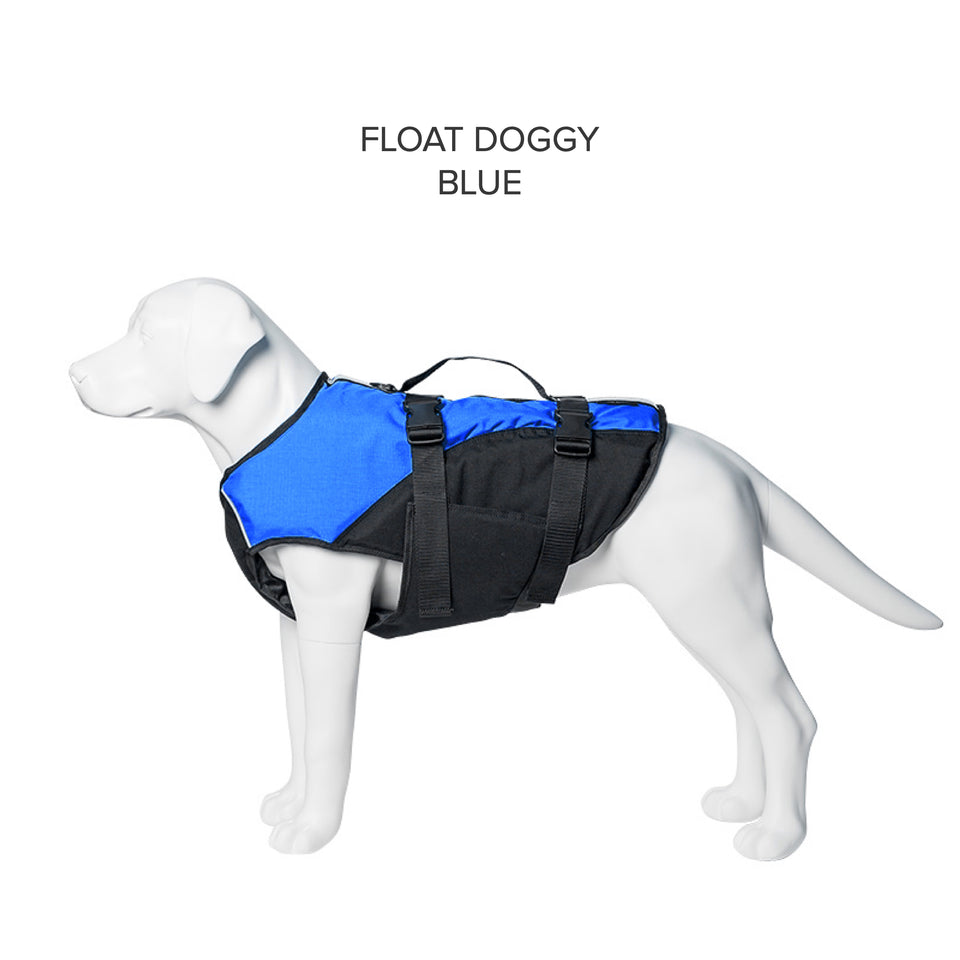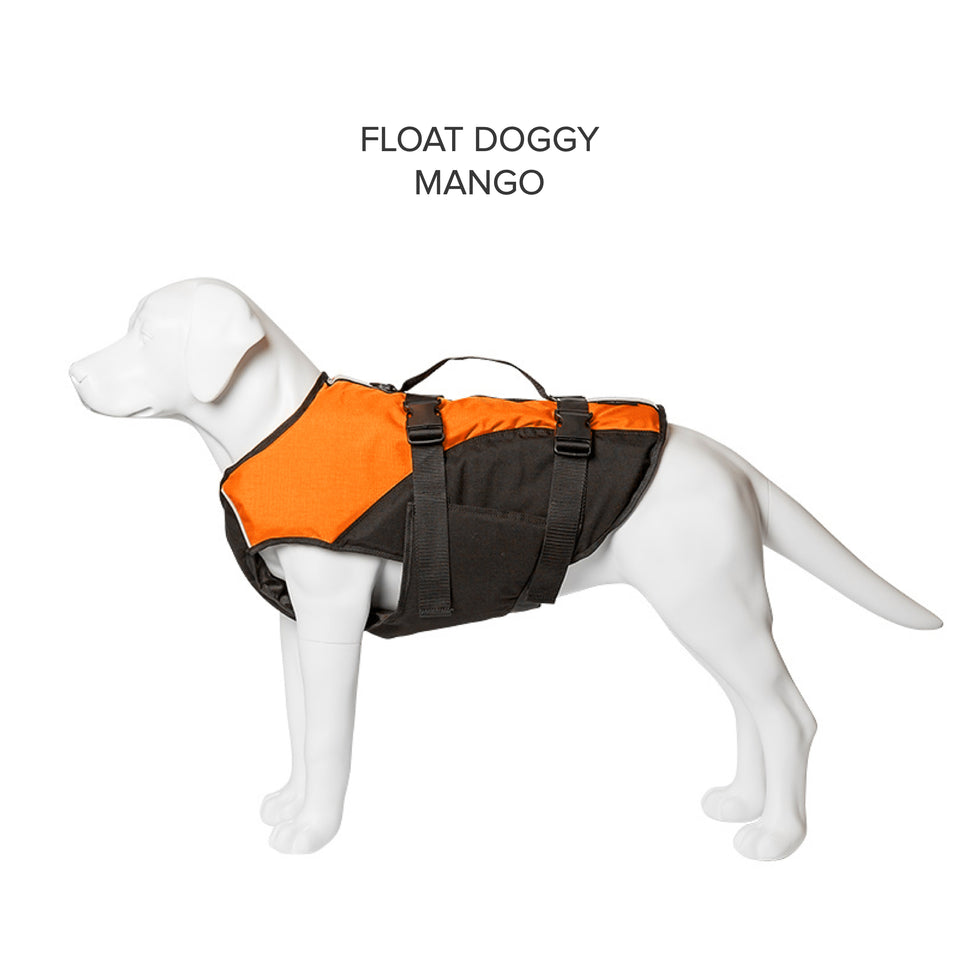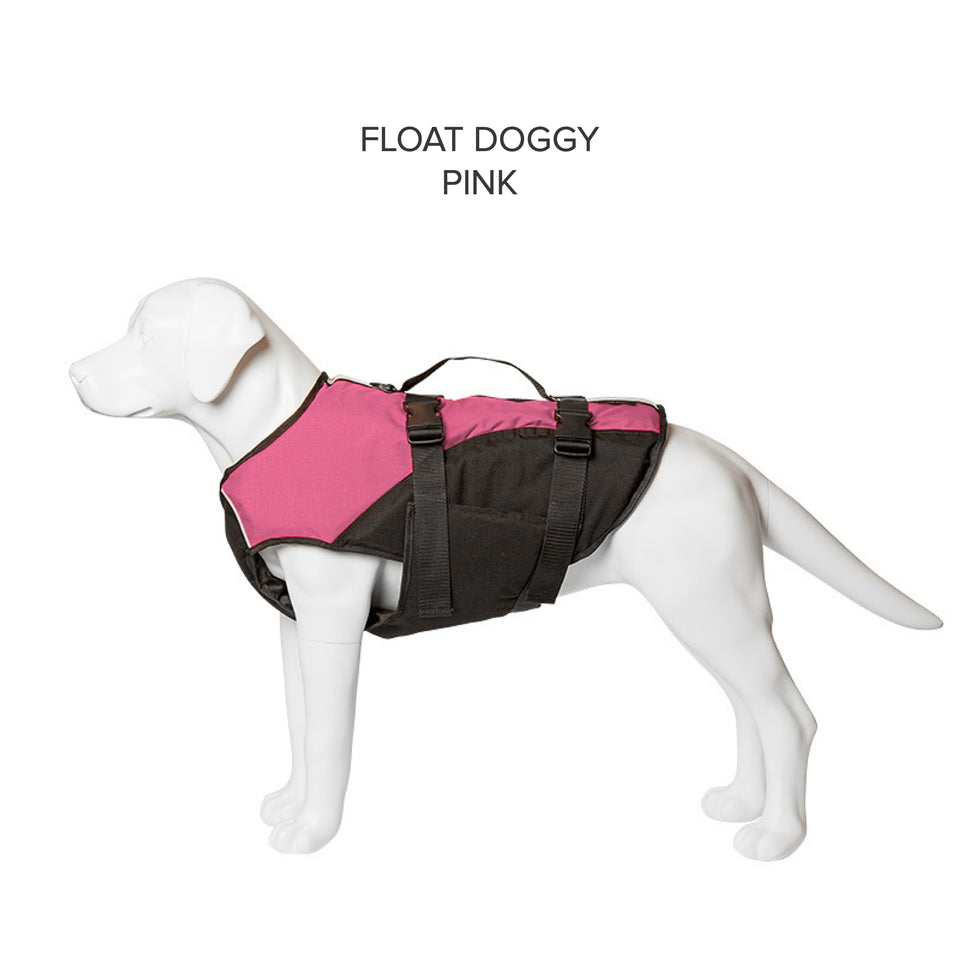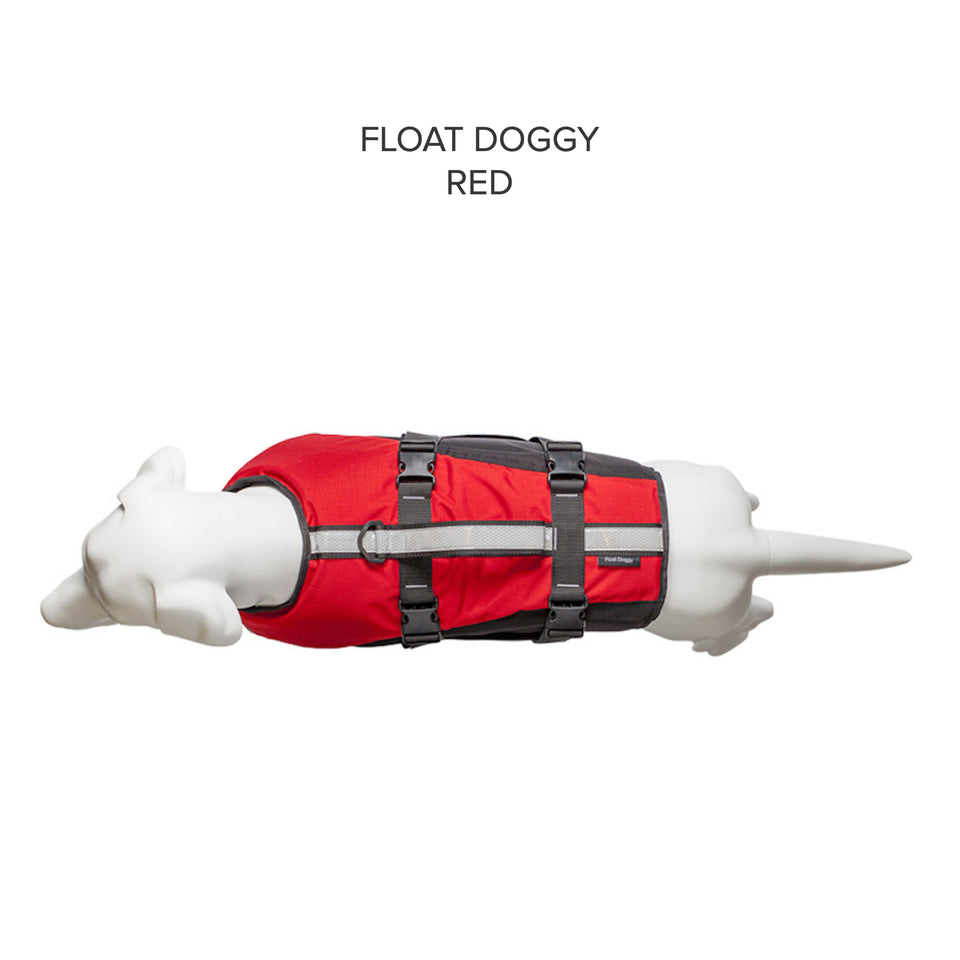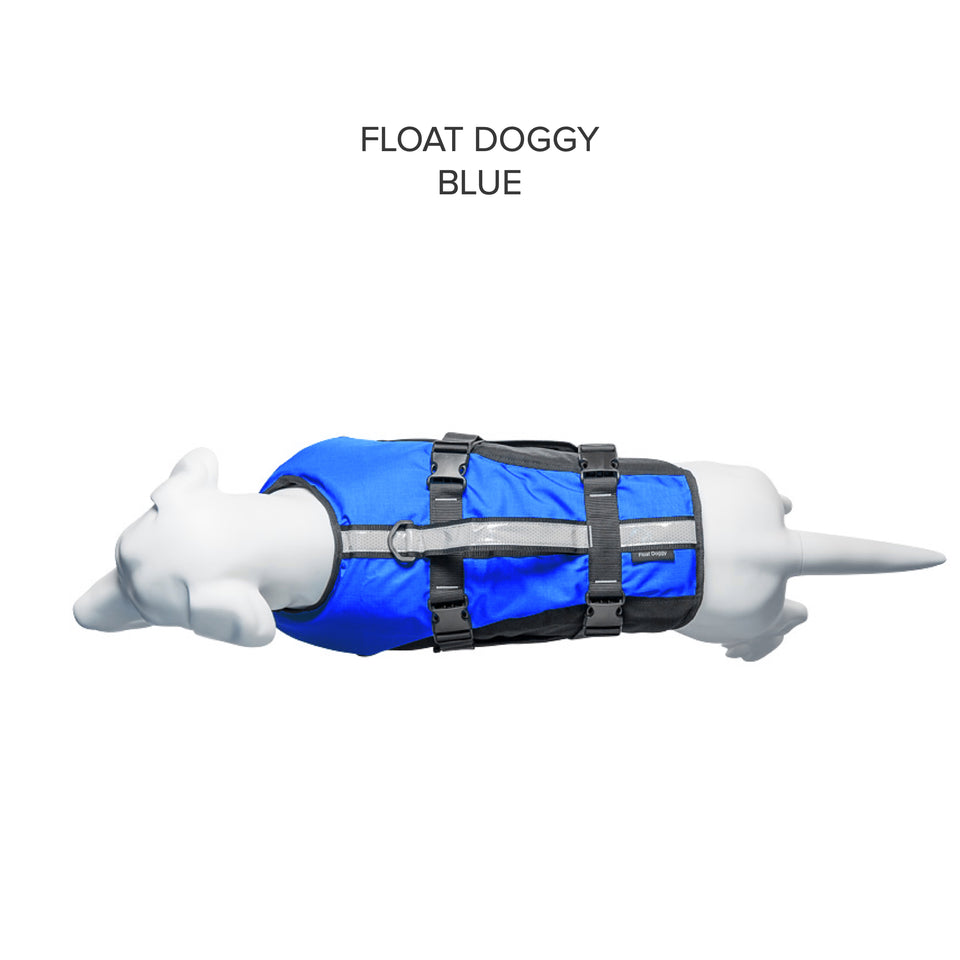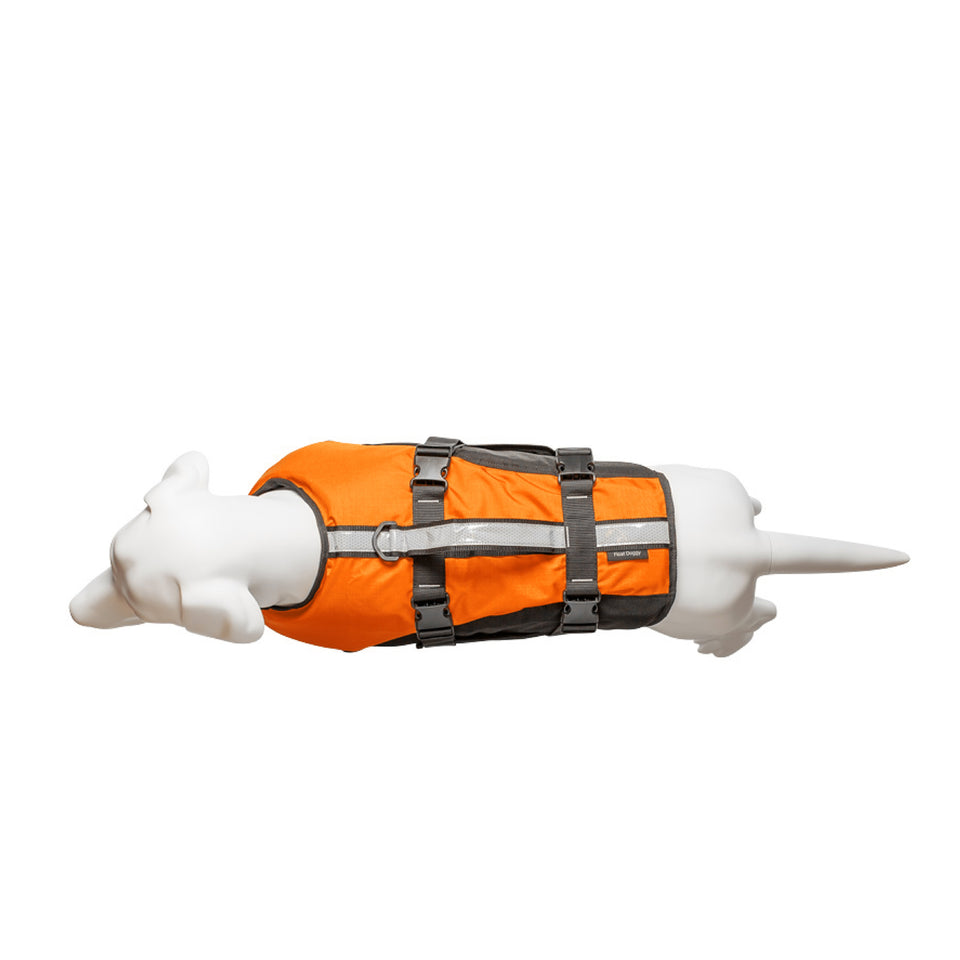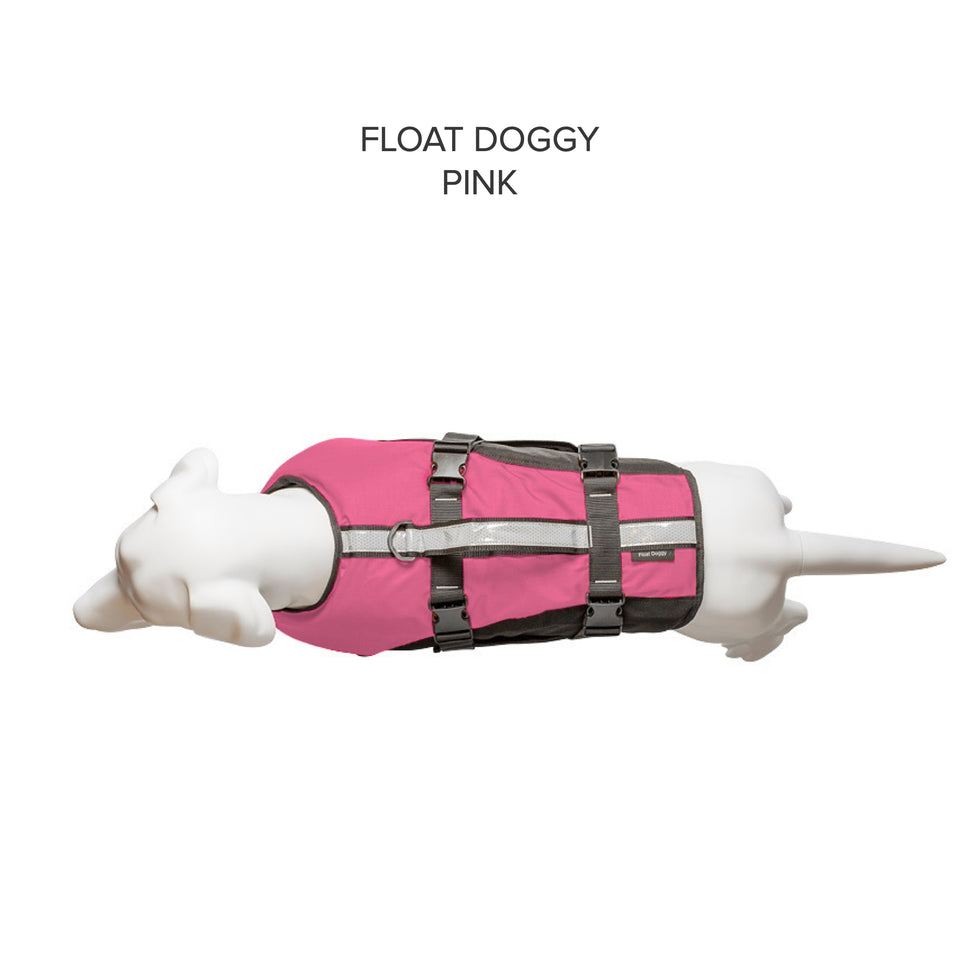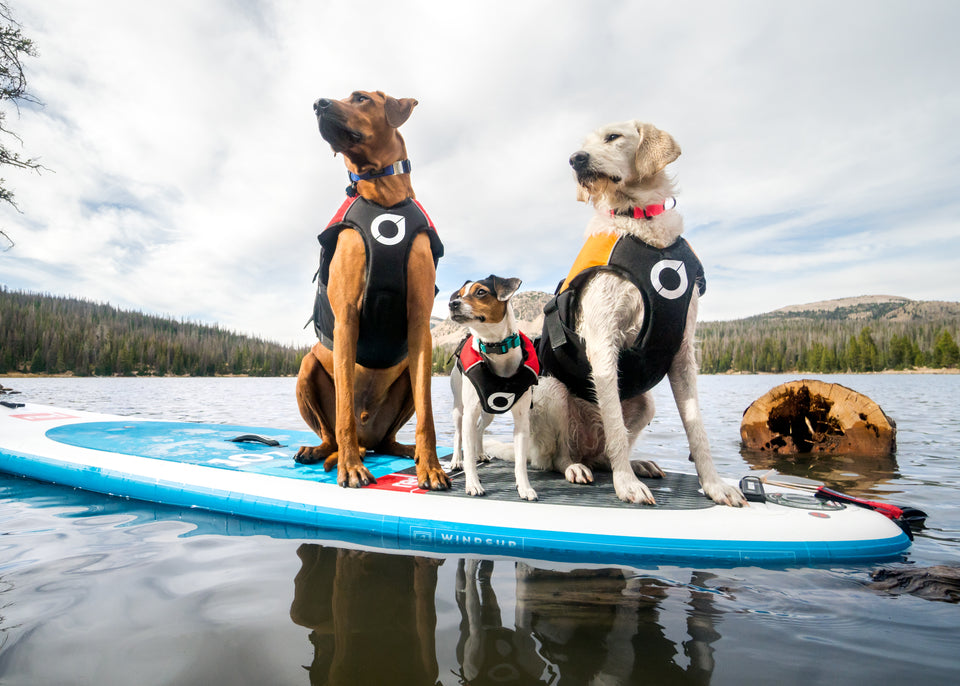 Float Doggy - Dog Life Jacket
FDR-MINI
by Stunt Puppy
Inspired by our own kayaking and wake boarding vests our dog life jacket uses a unique and patented enclosed design that wraps your dog in an ergonomic, balanced, comfortable and secure flotation jacket.
We take our life jackets seriously because they save dog's lives. We're not trying to be dramatic, but not all dog life jackets are created the same way. 
Unlike Other Dog Life Jackets 
Most dog life jackets have a piece of buoyancy foam wrapped around the top of your dog, perhaps with a handle or a cute shark fin running along the top. They will have either straps or another piece of fabric underneath that secures the jacket in place. Then they will have some kind of fastening around the front of their chest under the head. This might have some extra foam and a buckle or velcro closure. These jackets act like floating capes and your dog hangs beneath them in the water without any support for the heavy chest and shoulders and the risk of them slipping out of the gaping hole at the front when you lift them is significant. 
Our life jacket is different in both its design and construction. Instead of a floating cape, it forms a fully enclosed harness with the same DNA as the harness we use to lift search dogs under helicopters. We don't expect you'll be dropping onto your SUP or your kayak from a helicopter (or maybe you will to your super-yacht), but if you did then you'd be just fine in the Float Doggy.  
Take at trip out on Lake Wanaka with Raphie, Miro, Willis and Cookie to see how and why we took a different approach to dog flotation. 
Stunt Puppy Float Doggy™ from Stunt Puppy on Vimeo.
You'll Dig
Harness construction cradles your dog from below as the buoyancy foam lifts them up providing more balanced and comfortable flotation
Harness construction secures dogs inside the harness so they cannot wriggle or slip out when being lifted and keeps pressure off soft tissue of throat and belly
Floatation between the front legs keeps the front end and head higher in the water without craning the dog's head or putting pressure on the throat
Hinged foam segments allow free movement and a better fit
Variable density foam complements natural buoyancy
Tapered panels give a better fit on a range of doggy shapes
Double adjustment straps secures the jacket evenly and firmly on a range of doggy shapes
Full length lifting handle and leash attachment for doggy overboard situations
Durable construction using Cordura® Nylon and waterproof reflective tapes
No Velcro or awkward fastenings!
Sizing
We have detailed sizing help in the image gallery including how to measure, jacket dimensions, body type reference breeds and all kinds of diagrams and instructions. Remember, it's only about the torso so don't worry about long or short legs, pointy noses etc. There is a measurement guide in the gallery to help you know where and how to measure.  
If you are unsure or confused, contact us and we'll do our best to help out. The following information is very helpful to us:
Your dog's weight
Your dog's size relative to the breeds listed on our sizing chart e.g. she's a 30kg lab mix 
A photograph of your dog taken side on, standing - this is the most helpful to us
You may like to include a neck measurement, girth and base of neck to sacrum (see the diagram in the gallery if you're the visual type). 
If you have a French or English bulldog please contact us as we know just what you need to accommodate their unique build.