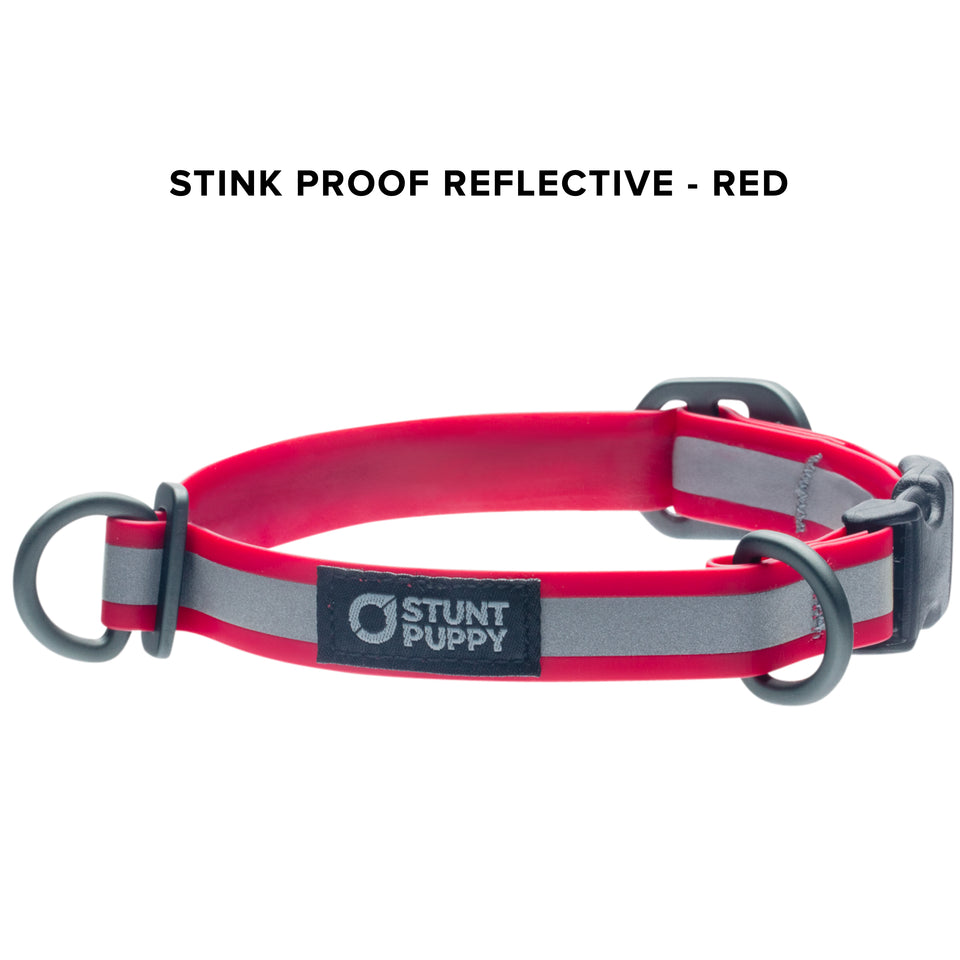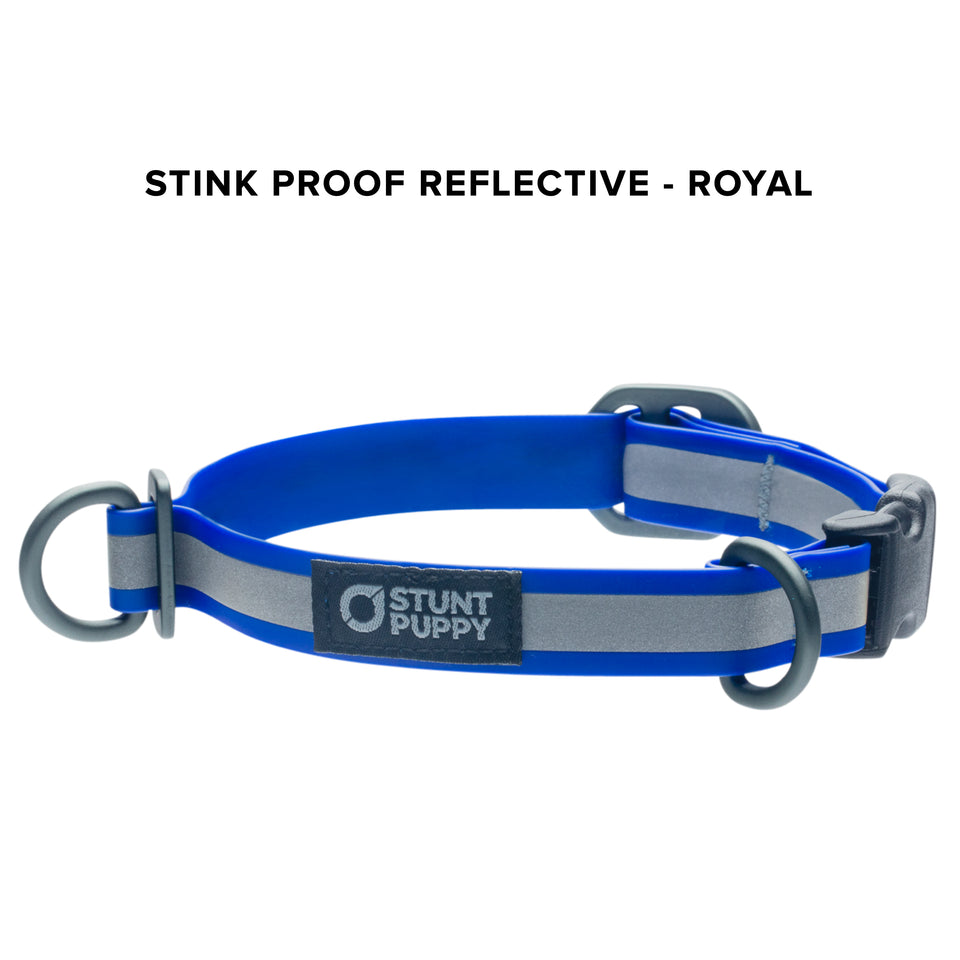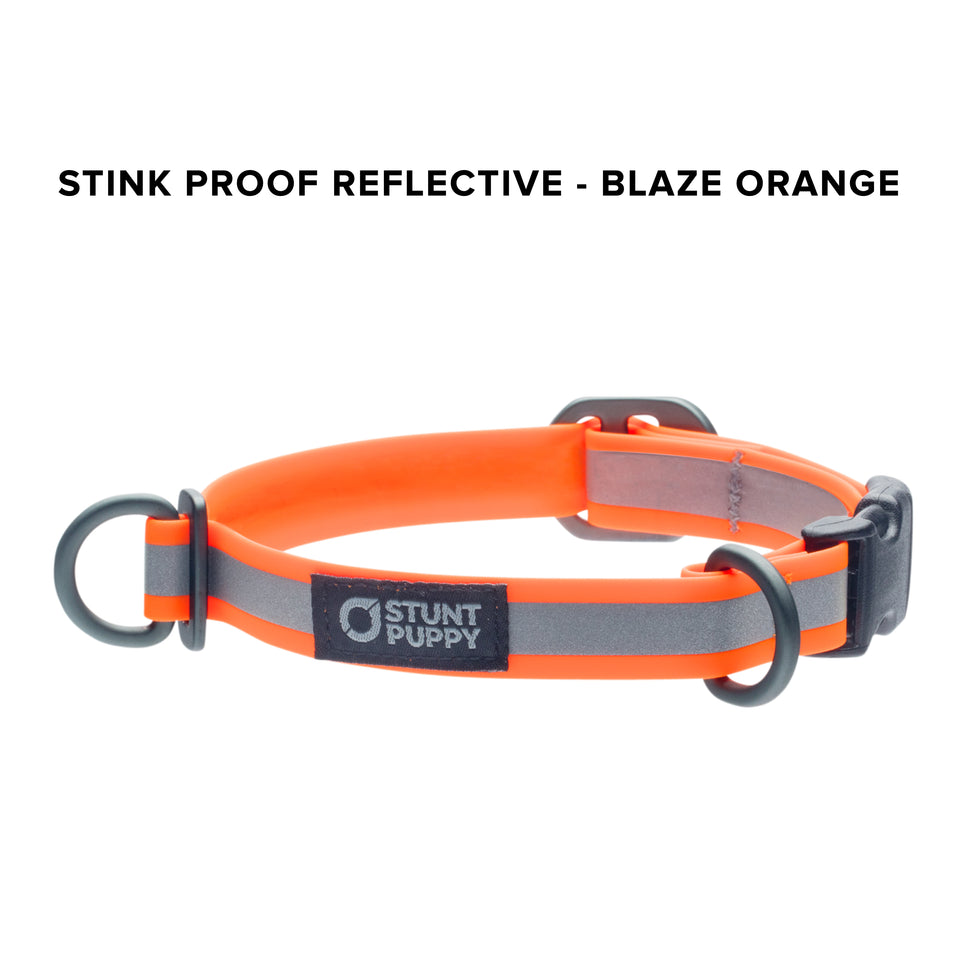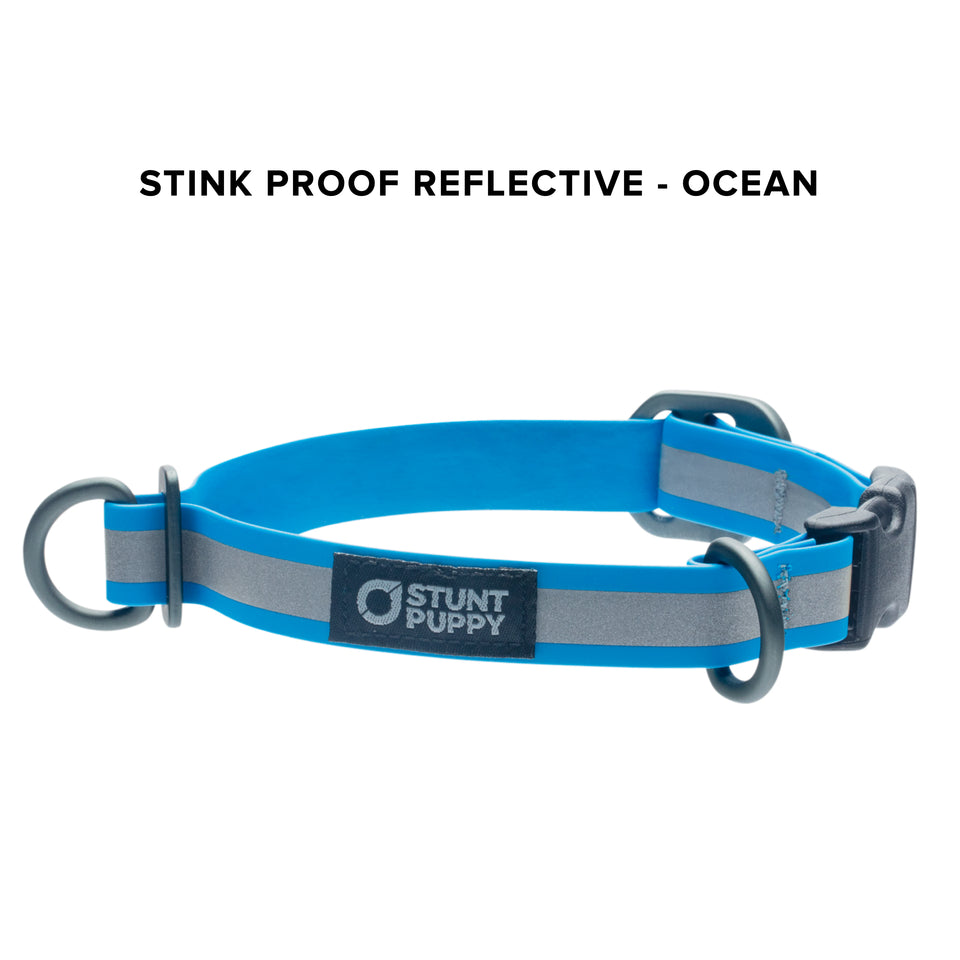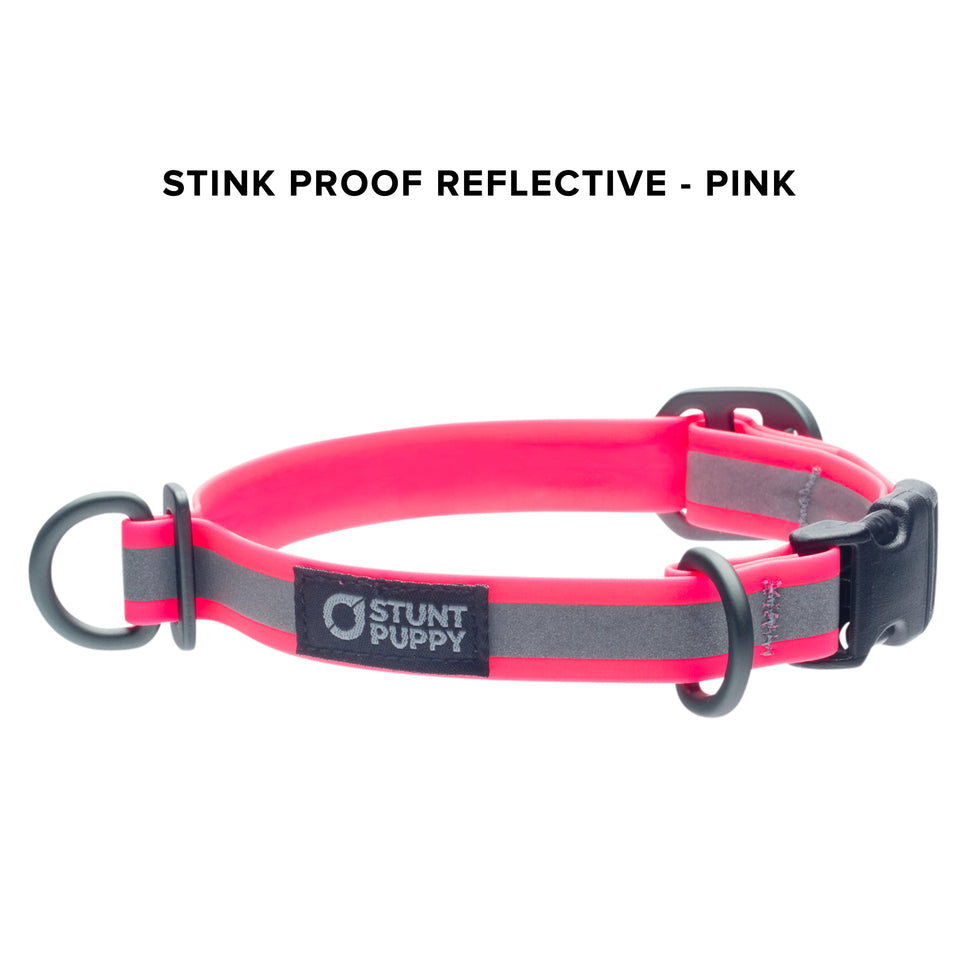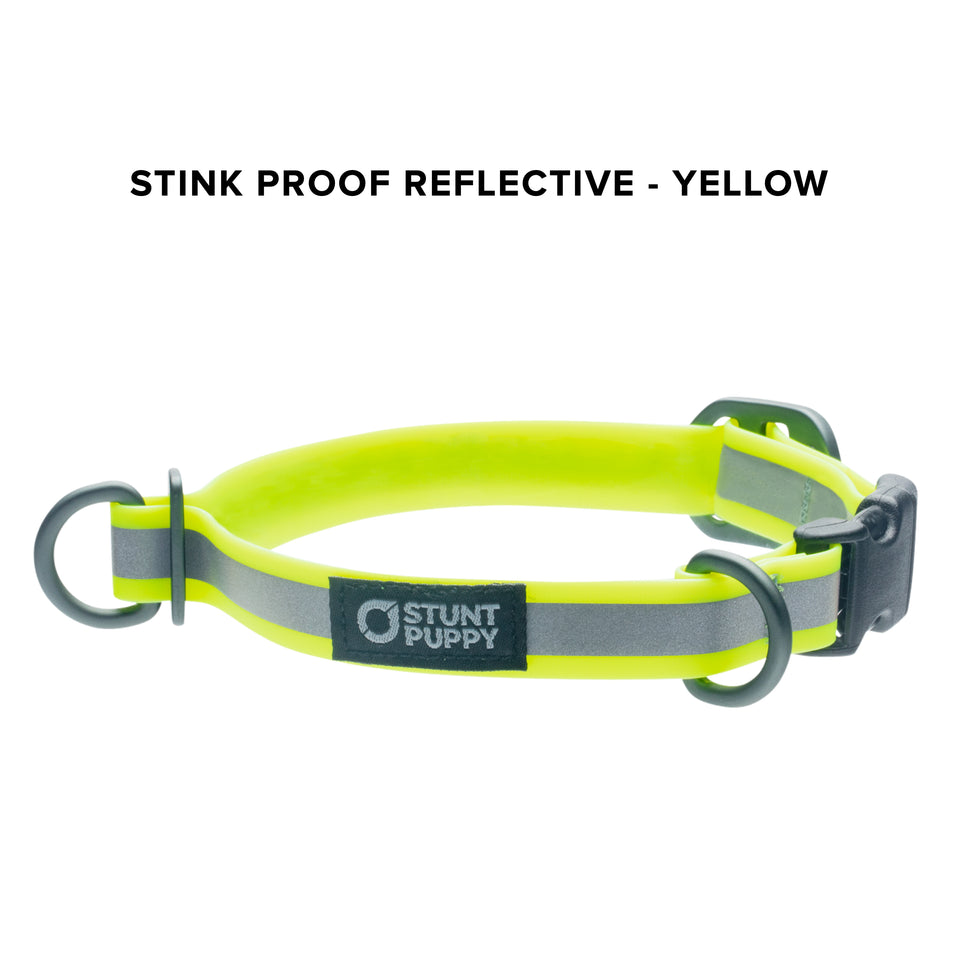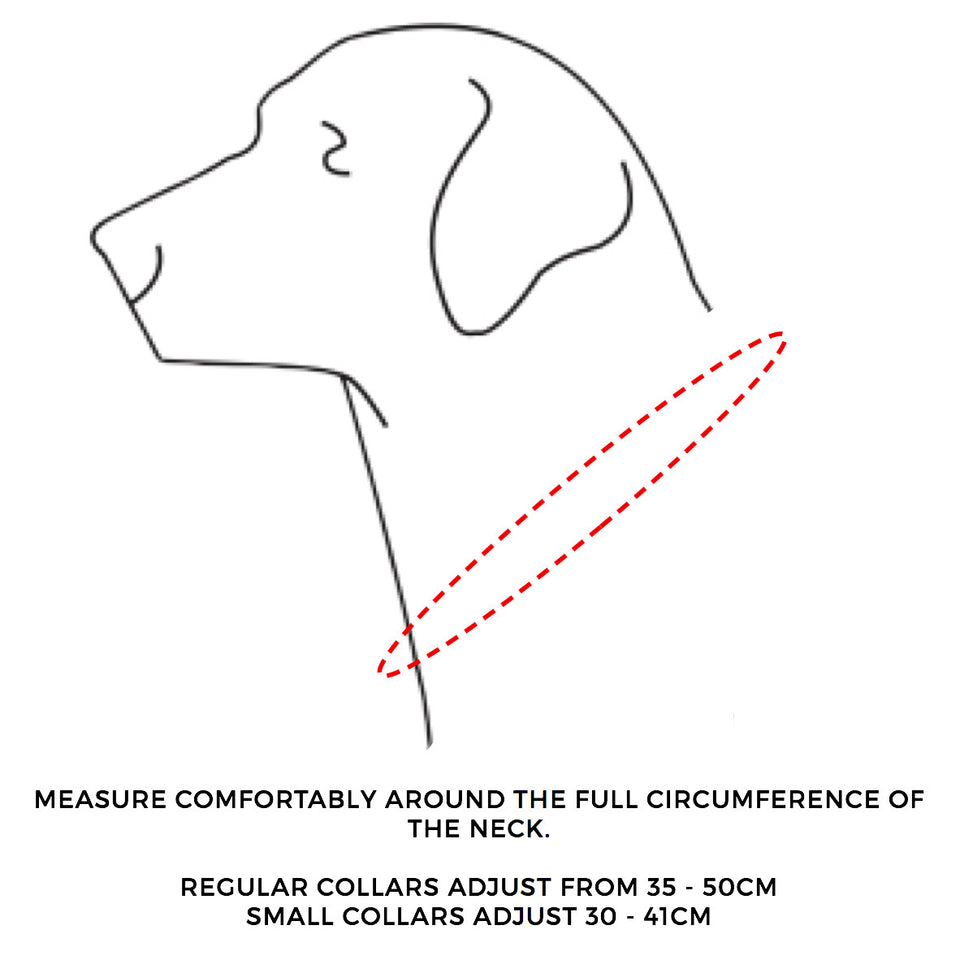 Stink Proof Reflective Collars
STINK-REFLECT-RED-REG
by Stunt Puppy
The Stunt Puppy Dry Collar™ sets the standard for hunting, field and water dogs and are perfect for house dogs who indulge their more primal selves with a dabble in the occasional puddle, lake, pond or dirty creek.
And as if it couldn't get any better, the flexibility in cold weather of this lightweight, durable collar makes light of the stuff your dog likes to cover it in.   
Why Do Dog Collars Get Stinky?
Dog collars are essentially petrie dishes and that funky odour is actually a mix of things not the least of which is whiffy bacteria. By blocking the absorption of moisture the Biothane® material starves the bacteria of an essential of life so they don't set up camp in your dog's collar.       
You'll Dig
Biothane® webbing resists water, dirt, fur, coat oils and the odours that accompany them

Inhibits the growth of bacteria - the main cause of collar stink 

Remains soft and pliable across a range of conditions

Is also excellent for dogs with fine skin or coats that may be irritated by traditional webbing 

Best in class Duraflex Wienerlock buckles

Stunt Puppy's own Alpha hardware made from anodised aluminium is super-light, exceptionally strong and resists corrosion 

Bonded 3M reflective is durable, chip and peel resistant and reflects light up to 100m 

Two metal rings - one fixed for tags and the other 'floating' for the lead. This minimises jingling and tangling of tags and lead attachments 

The floating d-ring lets you choose the best position for easy lead attachment

Our friends at Stunt Puppy make a point that no collar is intended for tie-out. 
Wear It
If you like the water,  dust, dirt or are prone to bringing unwanted things into the car or the living room

 
Size 
Regular size made from 25mm webbing adjusts to fit necks from 35 - 53cm (14 - 21")

Small size is made from narrower 20mm webbing and adjusts 30 - 41cm (12 - 16") 
Construction
Biothane Coated Webbing is in compliance with FDA skin-sensitivity requirements.

Duraflex Wienerlock buckle 

Metal D-Ring powder coated in black 
*Important Information On All Collars and Leashes in the Stunt Puppy Range 
The team at Stunt Puppy are keen to point out that their leashes and collars are not intended for tie out. As a safety measure their buckles are designed to break when twisted and under extreme stress - such as a dog being being strangled or hung from a collar as may happen when tied out - to avoid risks of strangulation, throat and nerve damage.