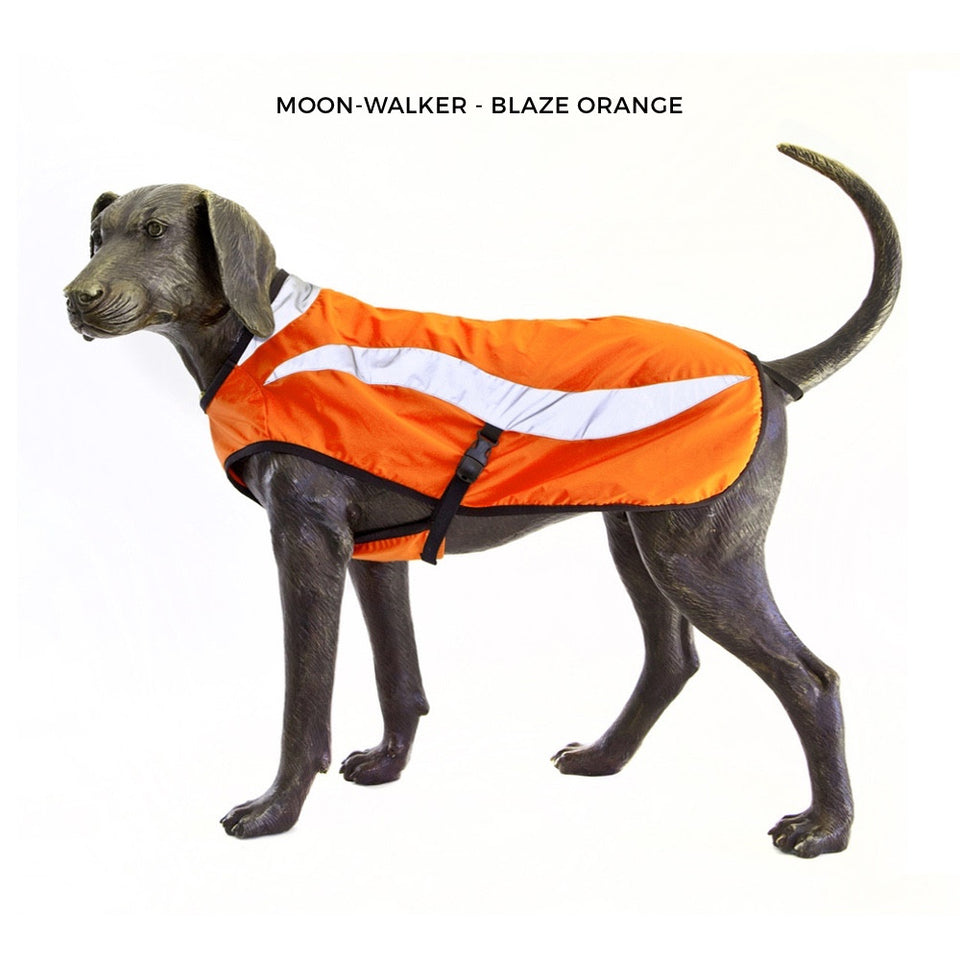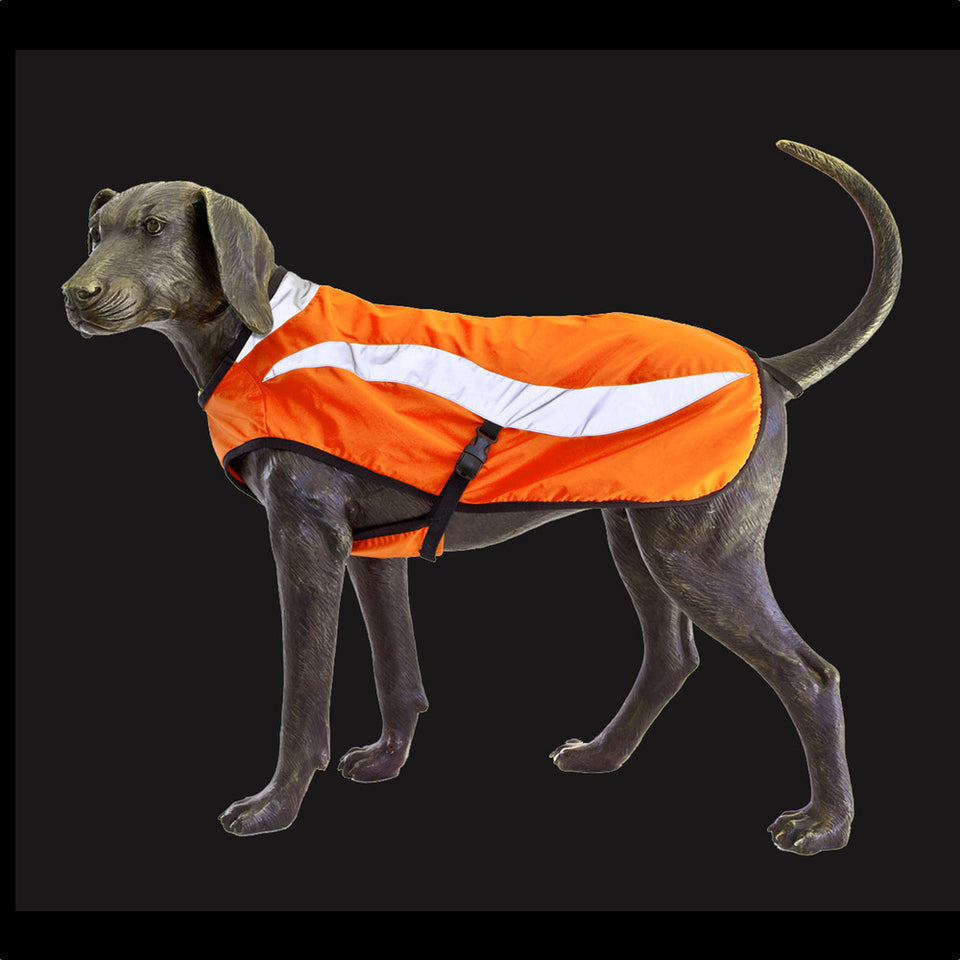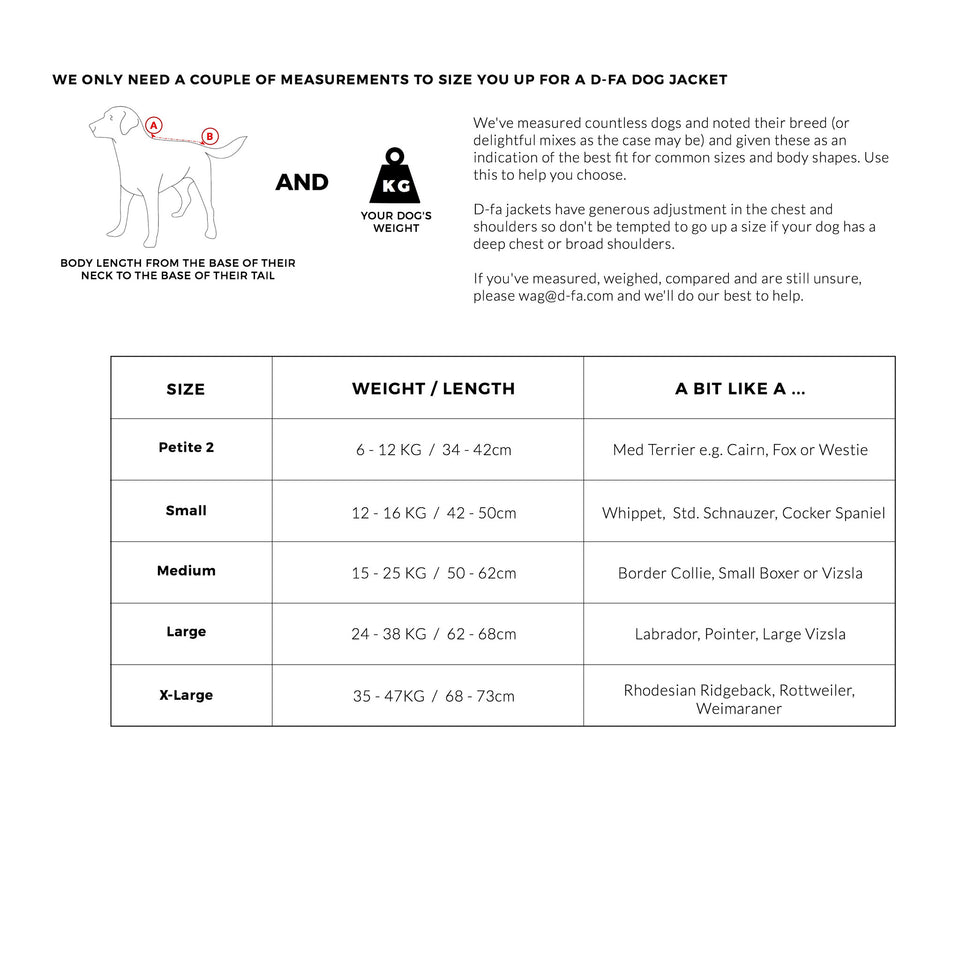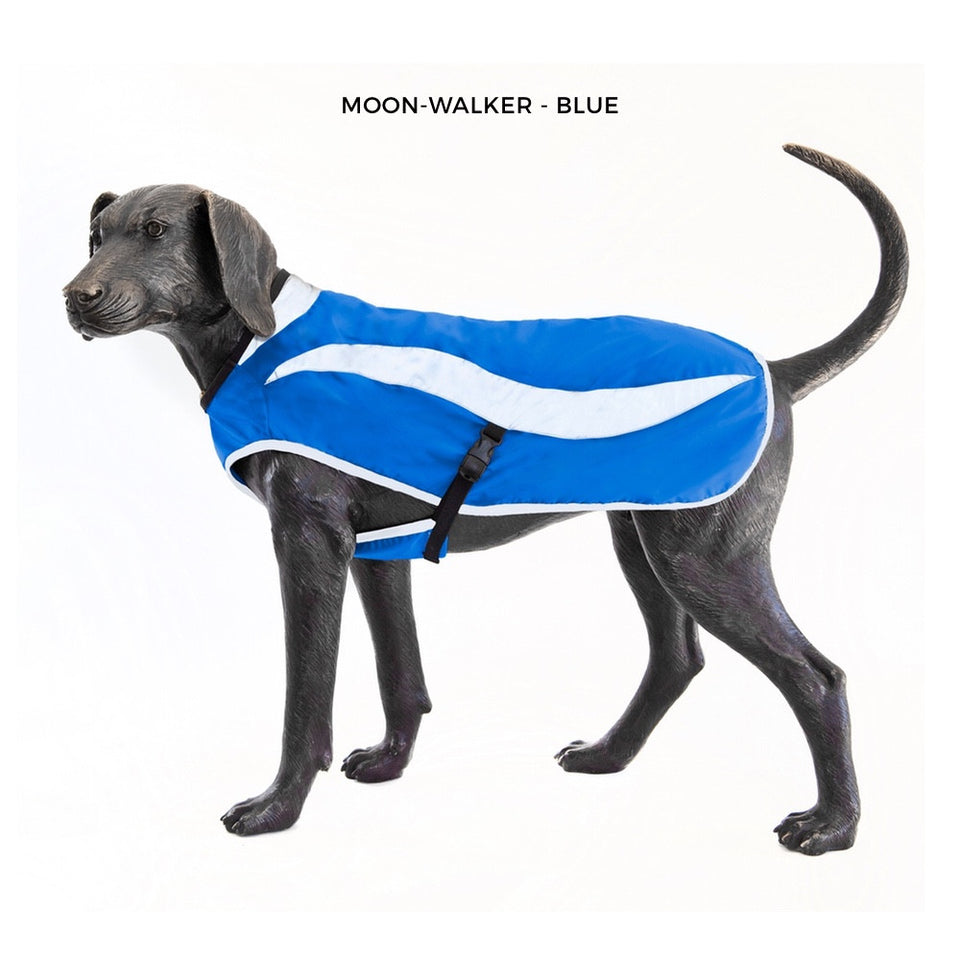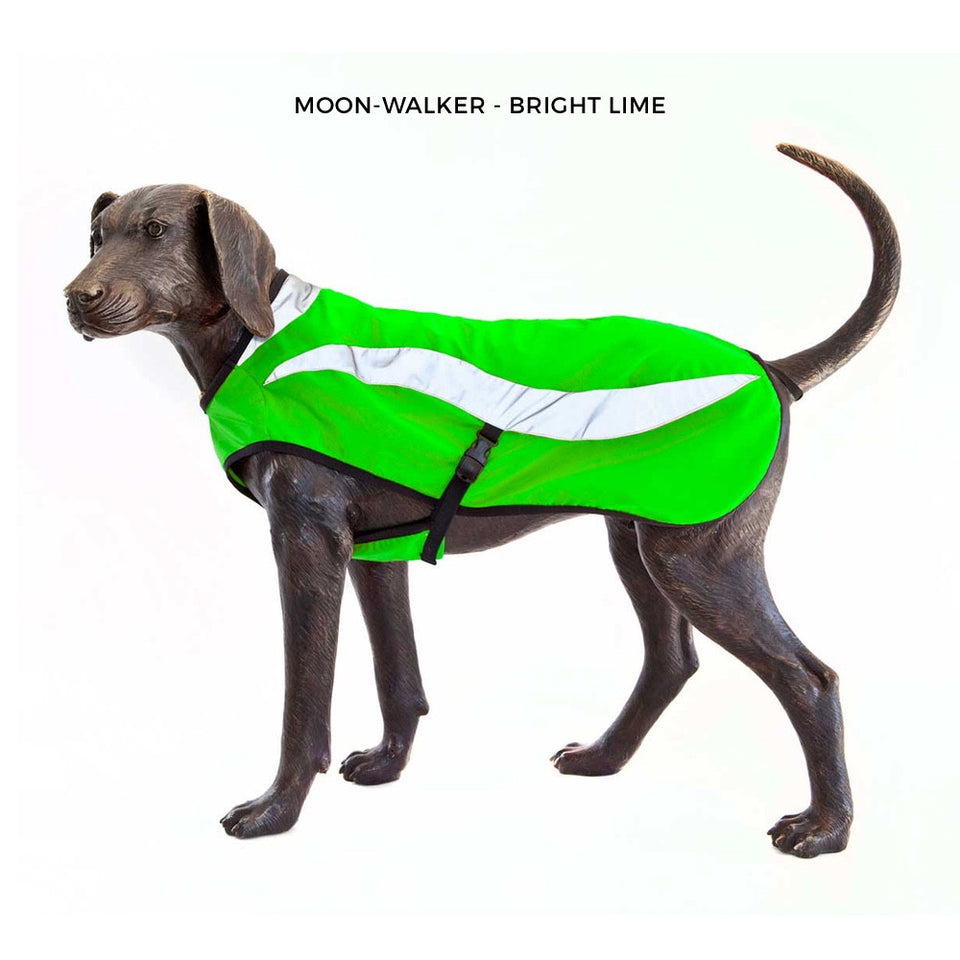 Moon-Walker - High Visibility Weather Shell
MW-ORANGE-SMALL
by D-fa Dogs
Night time and wooded areas can be D-fa-Dangerous for a dog where being dark and furry isn't going to do you any favours against cars or people mistaking you for a deer.
The Moon-Walker is a water-resistant high visibility shell and a great solution for dogs that may not need extra warmth, but could use the extra visibility and coverage to keep them safe, clean and dry when out on adventures.   

If you are looking for something with less coverage but still want reflectivity and visibility then check out our new SAR vest.   
You'll Dig
Schoeller Reflex side panels give superior reflectivity
High visibility colours give daytime visibility
No loss of reflectivity when the jacket is wet
Spirit Reflective fabric does not chip, crack or peel over time 
Inner mesh lining for comfort
Easy on-off locking buckles; no velcro, sleeves, zippers or d-fa-difficult fastenings
Zero FAF (fur-adherence-factor) on outer surface, moderate FAF on inner.
Wear It



Exercising, working or playing in cool or wet and low light conditions
In woodland environments e.g. bush.
Sizing
Please click on the sizing chart image on this page to size yourself up for a Moon-Walker. 
If you have measured and compared and are still unsure, please contact us and we will do our best to help out. 
The Fit
This jacket is made from a static fabric that doesn't have much, if any stretch in it so it doesn't flex and stretch so much during activity as fabrics that contain lycra or softer knits. To account for this, our jackets made from these fabrics fit a little looser than those made from a stretch fabric and don't sit as tight around the body. It's like the difference between your neat-fitting soft shell jacket and your more roomy waterproof overcoat. You don't need to adjust the size you buy, but be aware that the jacket might have a looser fit than your stretchy ones.
If you're worried or confused, contact us and we'll try to help you out. 
Construction and Care
Outer: 300D Nylon
Reflective: Schoeller Spirit Reflex
Inner: Soft nylon Mesh
Fastenings: Duraflex 20mm Rock Lockster Cam Lock
Care: All D-fa jackets love fresh air so hang out in the breeze as often as you can and never put them away wet. Machine wash with gentle detergent. Do not use fabric softener. Re-coat with nylon approved waterproofing treatment as required e.g. Nikwax.