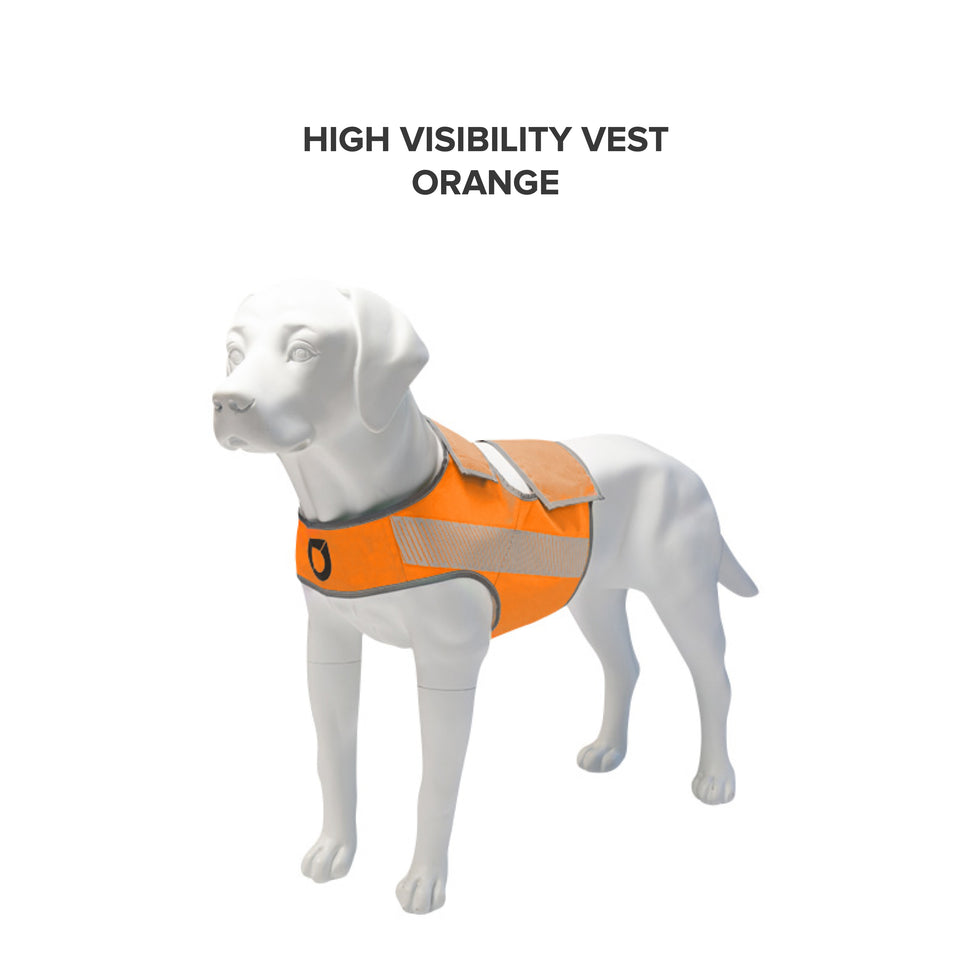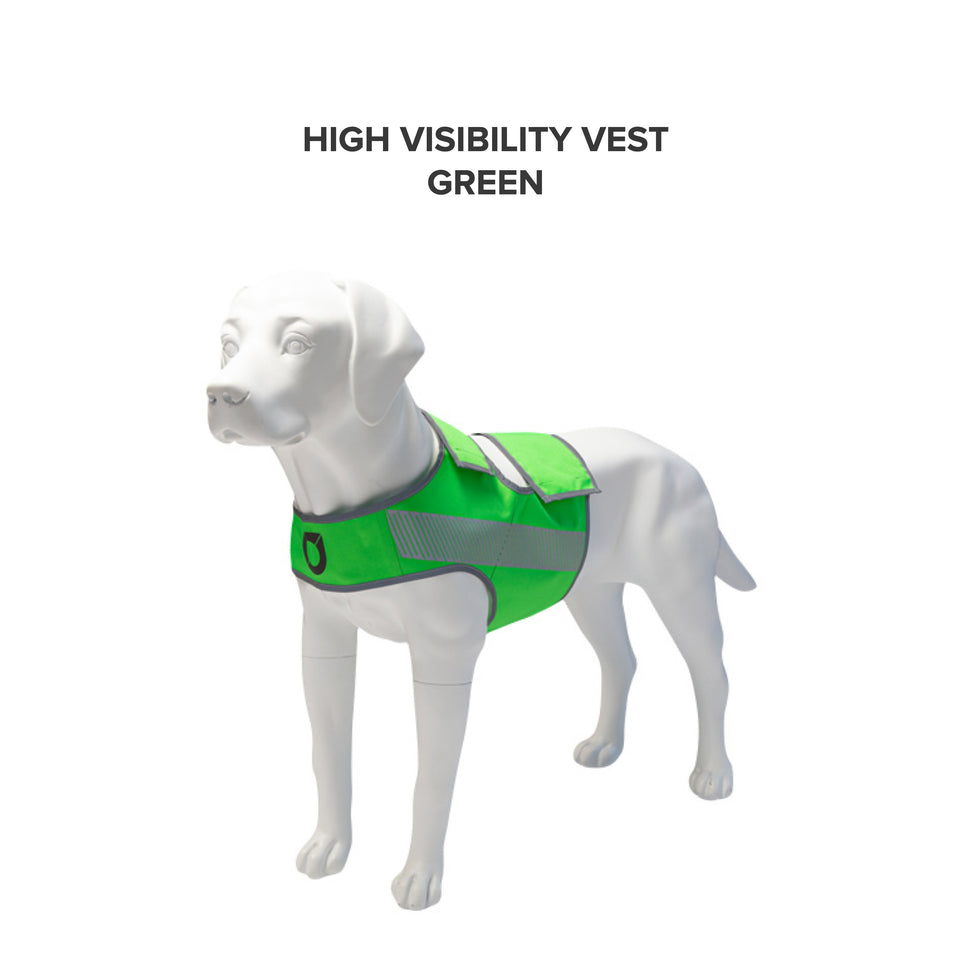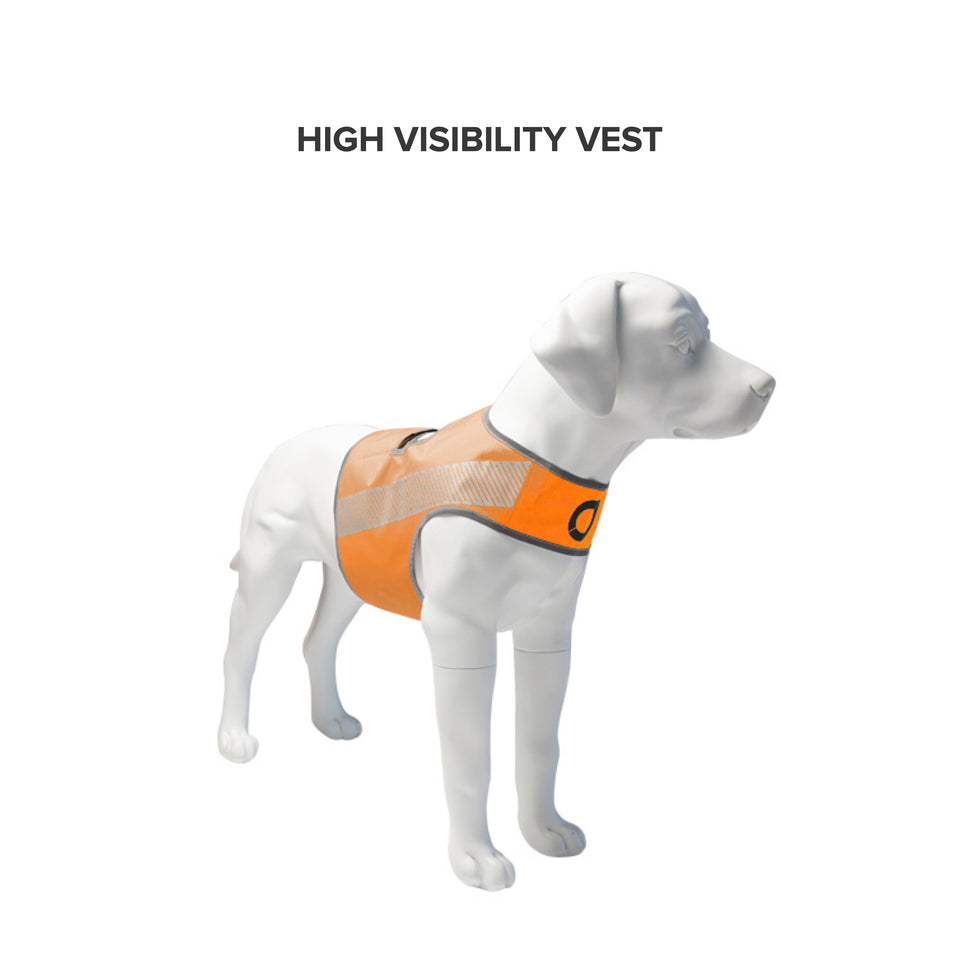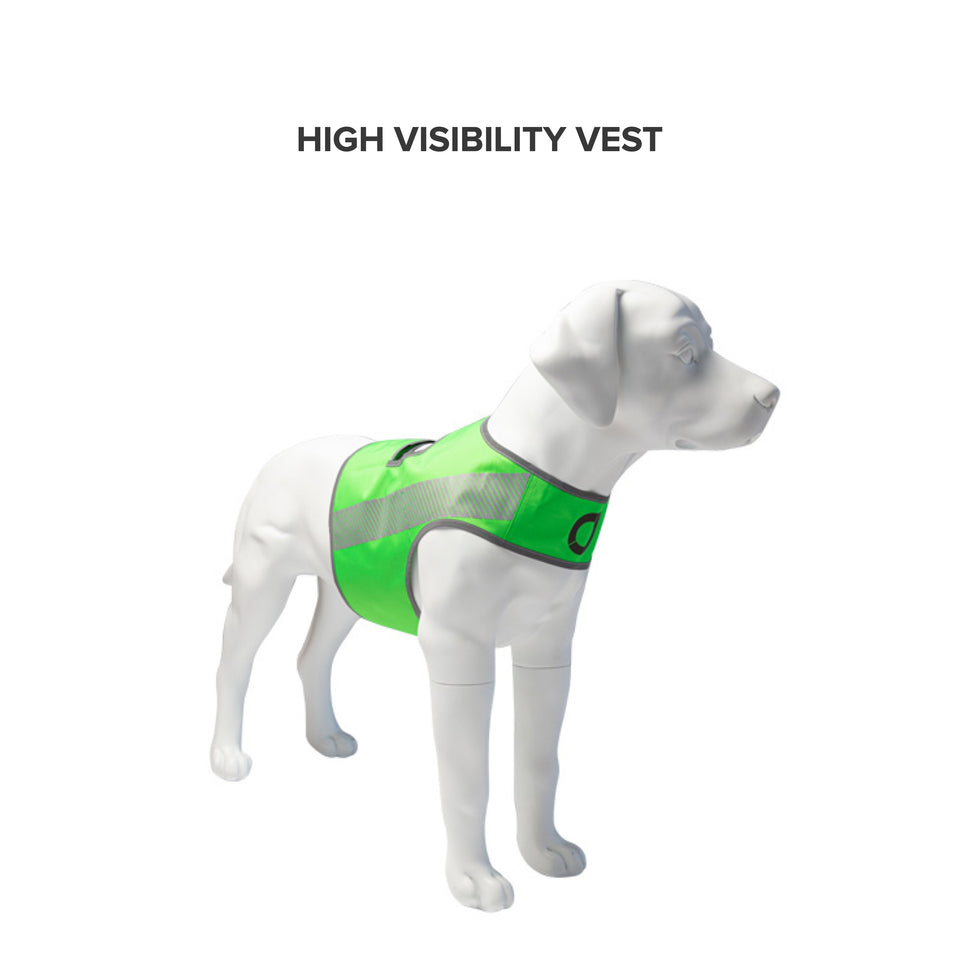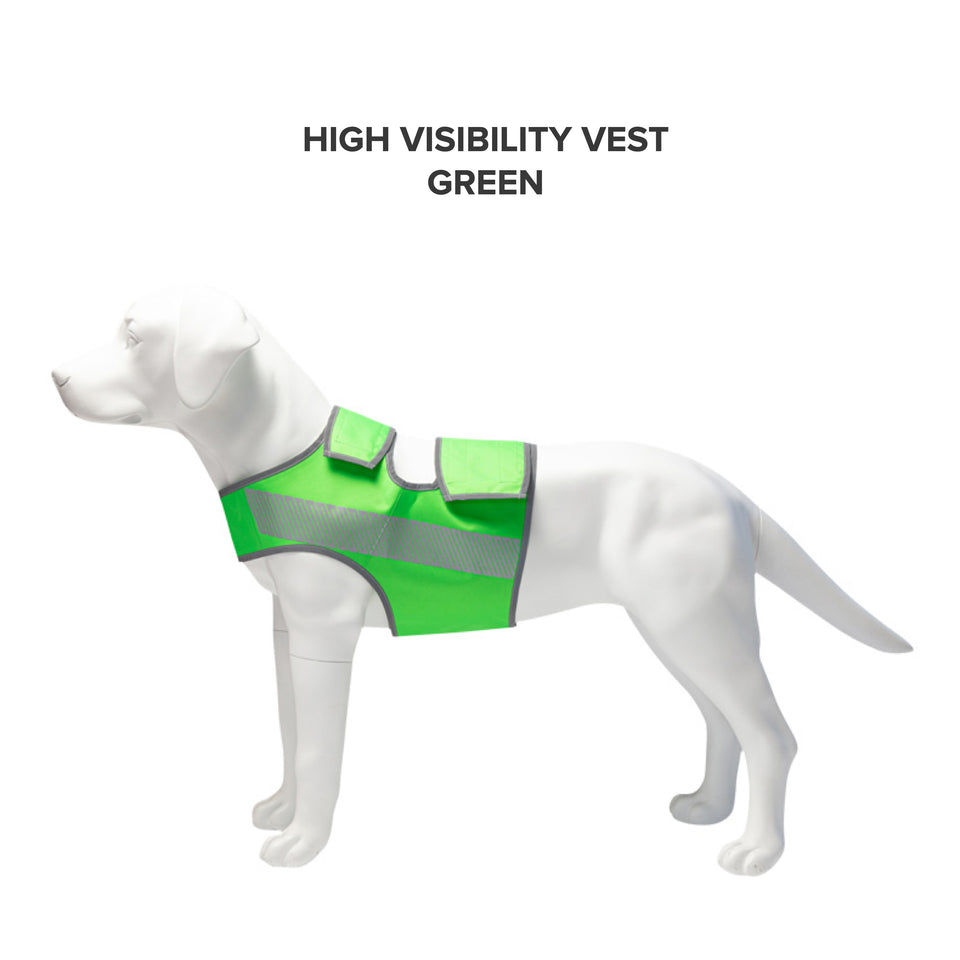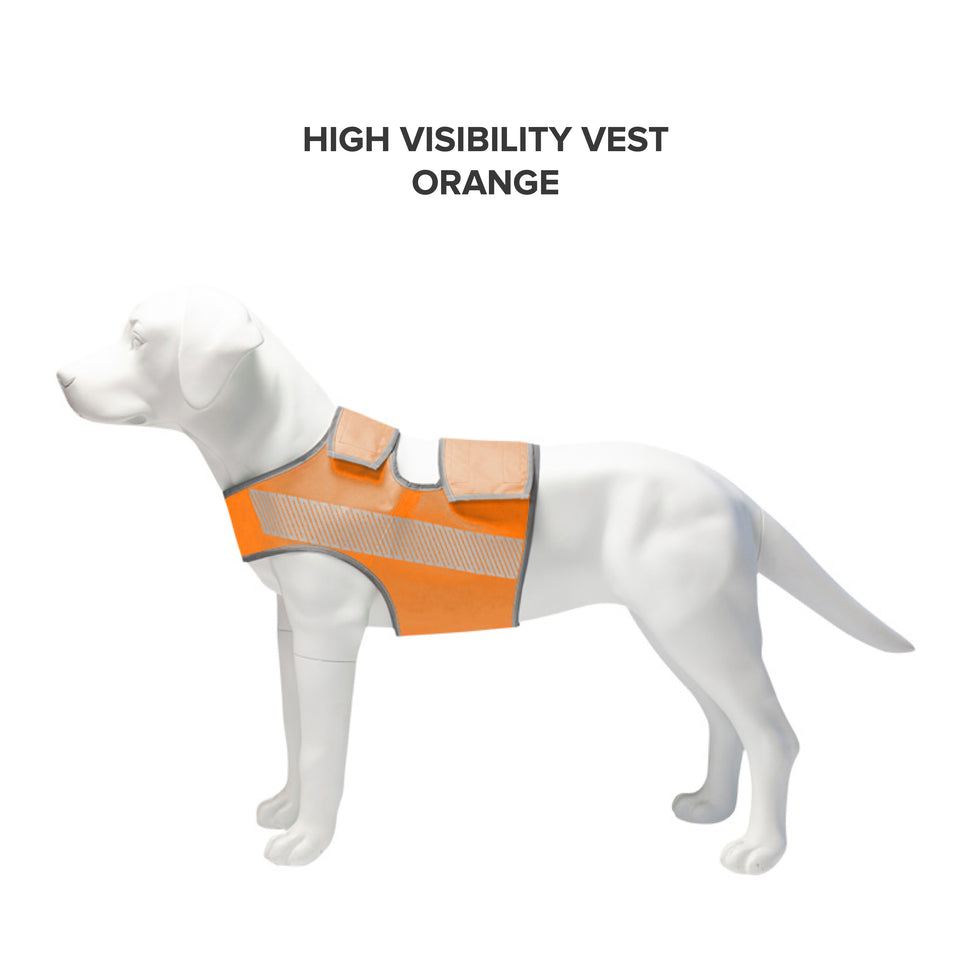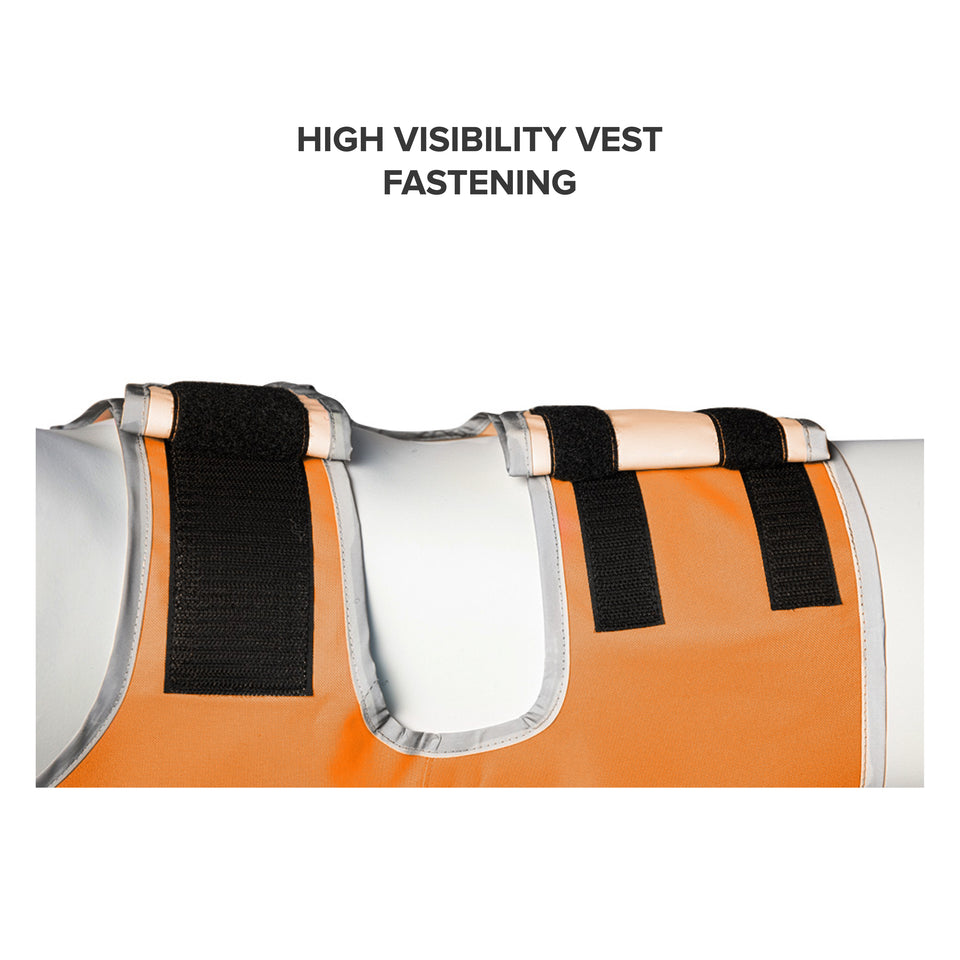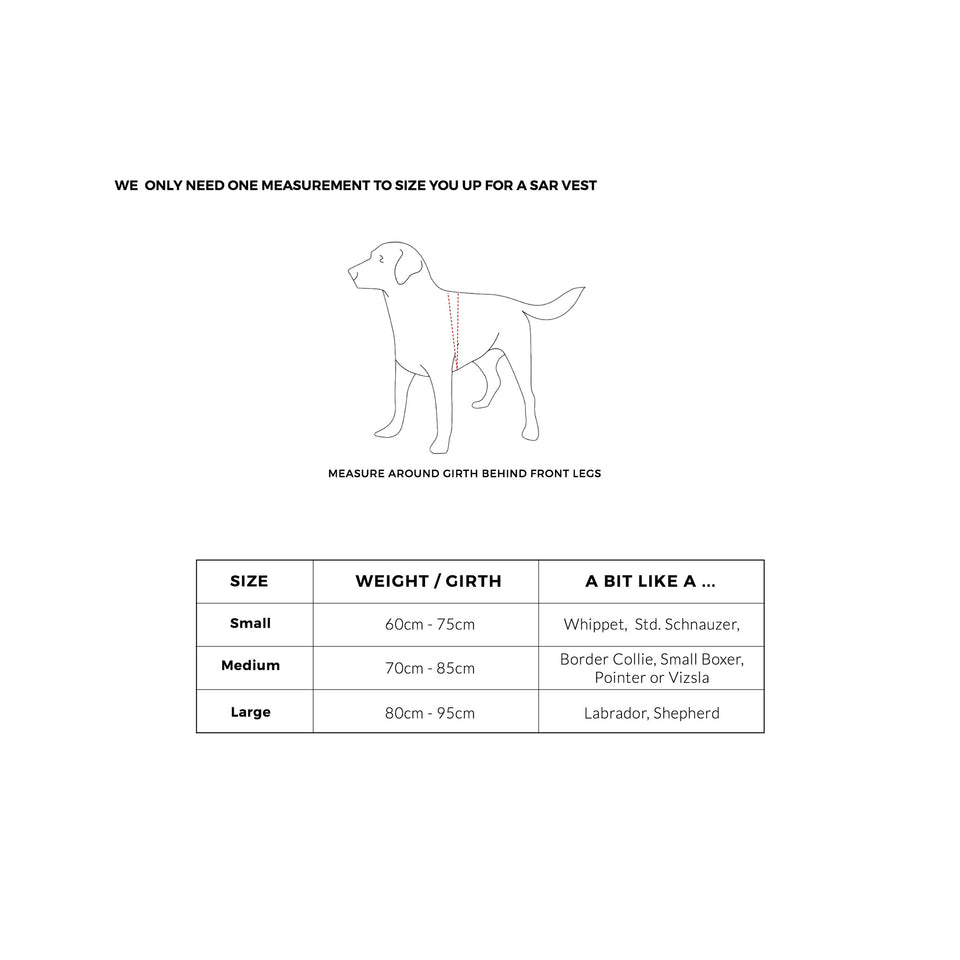 High Visibility Vest
VEST-ORANGE-SMALL
by D-fa Dogs
Nighttime, low light and forest or wilderness locations call for a dog vest that's bright coloured, reflective and light-weight. Being cute and furry isn't going to do you any favours against night traffic or people mistaking you for a deer.
Originally developed for the hard working Search and Rescue dogs in New Zealand, this canine vest is all about 360 degree visibility and identification. Everything about this reflective dog vest says 'Don't Shoot!'. 
Don't let its bikini-like proportions fool you into thinking this is for lying about by the paddling pool. This vest is as serious about visibility as a boxer is about its squeaky toy. 
You'll Dig
Reflective strips on every side give superior reflectivity
Blaze orange and bright green colours are unmistakable
100m reflective visibility in low light
No loss of reflectivity when the jacket is wet
Chip, crack and peel resistant reflective materials

Does not insulate, visibility only 
Easy on-off with extra width fastenings and generous size adjustments.
If you are looking for something bright but also with coverage and protection from the elements, then you might like the Moon-Walker. 
Wear It
Exercising, working or playing in wet and low light conditions
In woodland environments e.g. bush
Anywhere there is a rifle involved.
The Fit
This vest offers generous adjustment and we have done everything we can to maximise the ergonomics on this small, lightweight piece. If you think of our other jackets as snow-suits, think of this as our bikini top! It covers only where it touches and nowhere else! 
Note 
Our new Stunt Puppy editions of this vest are making their way into the warehouse. They are the same as the D-fa version, but have a different logo on the front and a very racy segmented reflective on the side. So they are the same, same but different. 
Sizing
Click on the sizing chart image on this page to size yourself up for a SAR vest. If you are unsure, please contact us and we'll do our best to help out. 
Construction
Outer: 300D Nylon
Reflective: 3M  
Fastenings: 50mm and 20mm Double Velcro
Made in New Zealand
Care: Brush off mud and other muck and dry or air thoroughly after use. Machine or hand wash on a gentle cycle with all of the velcro done up. Do not use fabric softener. Line dry.